State-of-the-art lobby and business center in central Copenhagen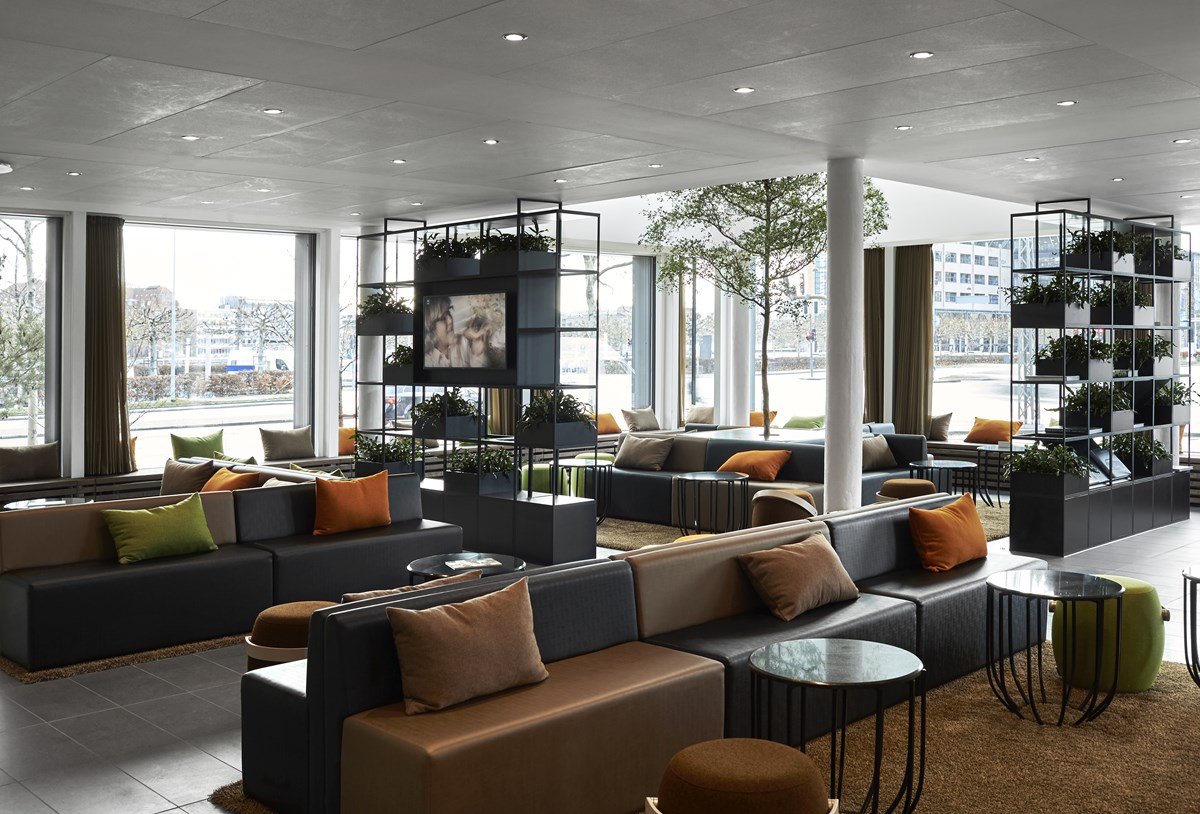 A trendy lobby with a 24-hour staffed front desk
At Wakeup Copenhagen in Bernstorffsgade, you will find a modern lobby with a reception staffed around the clock.
At our reception, we offer a selection of something eatable and vary beverages such as coffee, water, beer and wine 24 hours a day. You can choose what suits you best, and either enjoy it in your room, in the lobby, or simply just grab and go.
If you want to avoid any waiting time at the reception, you can make use of the self-service check-in. Go directly to the check-in machine and get to your room quickly. At check-out, all you have to do is drop your key card in the box at our check-out station, and you are good to go.
24-hour reception
Get assistance in the 24-hour reception. You can also buy drinks, cookies and snacks in the reception.
Business Centre
Need to finish some work? You can borrow one of the computers in our businses centre.
Express check-out
On a tight schedule? Drop your key card in our express check-out box and you are ready to go.
Business Centre
In our hotel lobby, you will also find our popular business centre, where you can work and use our desktop computers free of charge. Please note that in busy periods there may be a time limit of 30 minutes in our business centre.
If you bring your own computer, tablet or smartphone, Wakeup Copenhagen in Bernstorffsgade offers free Wi-Fi throughout the hotel. Please ask for the Wi-Fi code in our reception.