Accommodation Copenhagen – value for money and much more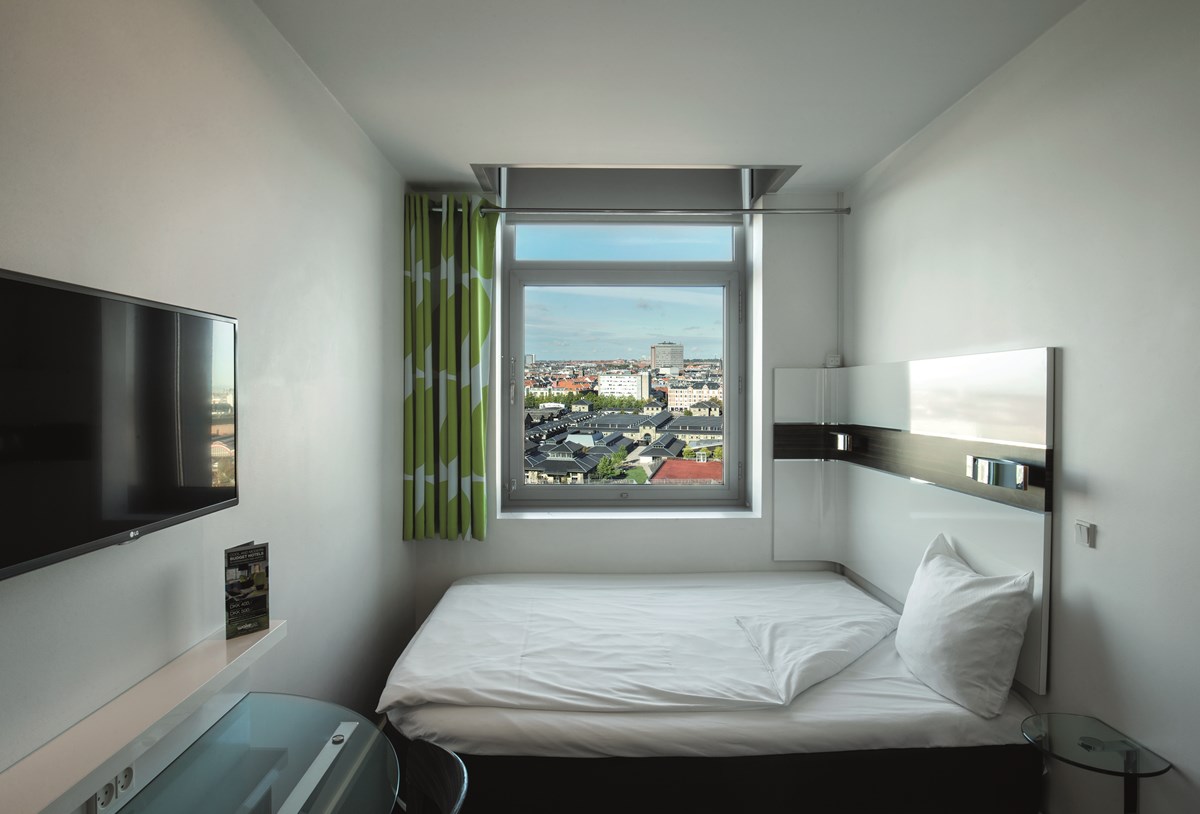 Accommodation Copenhagen – Wakeup Copenhagen is the new hotel in Copenhagen for anyone wanting that little bit more than the others
Accommodation Copenhagen – looking for more than just a bed to sleep in when you stay in Copenhagen? Then Wakeup Copenhagen are the new hotels for you in Copenhagen. Hotels which, with their innovative concept, designer décor and stunning architecture, have served as a wake-up call for the entire hotel industry. Want to see how hotels in Copenhagen and in the world beyond are going to be in the rest of the 21st century? Then simply book your accommodation at Wakeup Copenhagen.
Stay at Wakeup Copenhagen
Bright, beautiful and life-affirming. These are just some of the keywords that you could use to describe the fabulous Wakeup Copenhagen hotels in Copenhagen city centre. Or how about quality, service-minded and ... really cheap? Sound appealing? Then you should try staying at the hotels. As no matter what we write here, it won't come close to the experience you will enjoy.
Accommodation in Copenhagen needn't be dull
Most budget hotels in Copenhagen can be pretty dull places to stay. We've put an end to that at Wakeup Copenhagen's hotels. Here, you get a total experience where design comes together with functionality, architecture interacts with the urban space and service is a city you are in the midst of. Together, they create the framework for a hotel stay in Copenhagen, you won't want to end.
We have created the hotels of the future in the centre of Copenhagen, leaving our competitors lagging in every way when it comes to price, design and service. Cheap overnight stays in Copenhagen make no sense unless spent at Wakeup Copenhagen hotels.
We offer the most central location in Copenhagen at prices far below what you are used to paying.