Holidays in Copenhagen – three stars at the price of two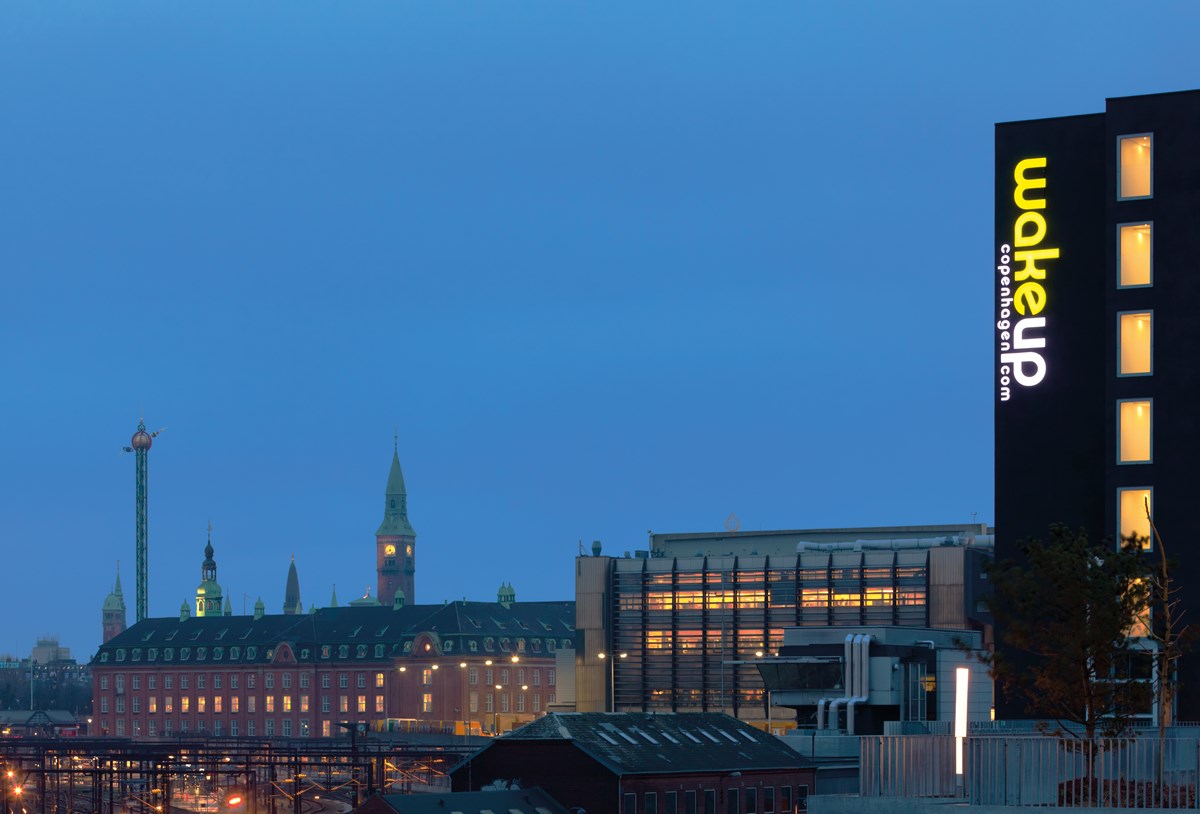 Cheap accommodation Copenhagen is synonymous with staying at one of Wakeup Copenhagen's hotels
Thanks to the construction of the brand new, modern Wakeup Copenhagen city centre hotels, it is now possible to enjoy inexpensive accommodation in Copenhagen without compromising on quality. Now you have the option of staying right where it all happens in Copenhagen without punishing your credit card.
At Wakeup Copenhagen, you get cheap accommodation in Copenhagen, right close to the city's vibe, and yet peaceful enough to get a good night's sleep. Check in at Wakeup Copenhagen – Copenhagen's new quality hotels with prices that will make you look twice! With a room at Wakeup Copenhagen, you are walking distance from Copenhagen's main attractions, museums and shops. If you want to stay in a more central location, you will either have to have a gold card, or pitch a tent on Rådhuspladsen!
A cheap hotel in Copenhagen is not synonymous with poor accommodation. Wakeup Copenhagen's hotels are proof of this. Our locations in quiet surroundings close to one of Copenhagen's main approach roads ensure that you arrive in record time. If you are arriving by train, just head for Copenhagen Central Station or Kongens Nytorv, and you are as good as here! Close to both hotels is Tivoli, and if you are interested in culture, several of the city's most interesting museums are within walking distance of the hotels.
If you are looking for cheap accommodation in Copenhagen, Wakeup Copenhagen offers a brand new type of hotel in Copenhagen, where high quality, beautiful design, superb comfort and top-notch service are combined with surprisingly low prices. Naturally, all hotel rooms have free Wi-Fi, new flat-screen TV with a wide selection of channels and, of course, a fabulous shower and toilet – we only mention this because the prices might lead you to believe that we have shaved everything down to a minimum. Well we have, but without compromising on our good service and quality.
Wakeup Copenhagen's hotels are designed by one of Denmark's most famous architects, Kim Utzon, who has created two unique budget hotels, combining the best of traditional craftsmanship with a modern look. The hotels offer a total of 800 rooms in different price ranges, a great breakfast restaurant, a business centre and a long list of attractive facilities.
Common features of Wakeup Copenhagen hotels:
New and cool design
Central location
Air conditioning
Green Key environmental certification
24-hour staffed reception
Free Wi-Fi
Business Centre
No smoking
Option of allergy-friendly rooms
Breakfast restaurant
TV with a wide selection of channels
Lobby where drinks and snacks can be purchased
Good parking facilities
Bicycle rental
Ironing room
Air conditioning
Luggage storage
2-star hotel
Bicycle rental