Hotel in Copenhagen - Central accommodation in Copenhagen
Wakeup Copenhagen's hotels are a match for most 3 and 4-star hotels in Copenhagen.
Wakeup Copenhagen is the new type of hotel for you in the heart of Copenhagen. The hotels are located in quiet surroundings, have the city's best parking facilities, and offer all modern facilities at a low price. Check out our great deals and check in when it suits you. With our innovative self-service concept, you are just a click on a computer screen away from the best hotel experience in Cph you can imagine. Wakeup Copenhagen is the hotel solution that is both easy to book and easy to find. Budget hotels that will surprise you with high quality and minimalist beautiful design.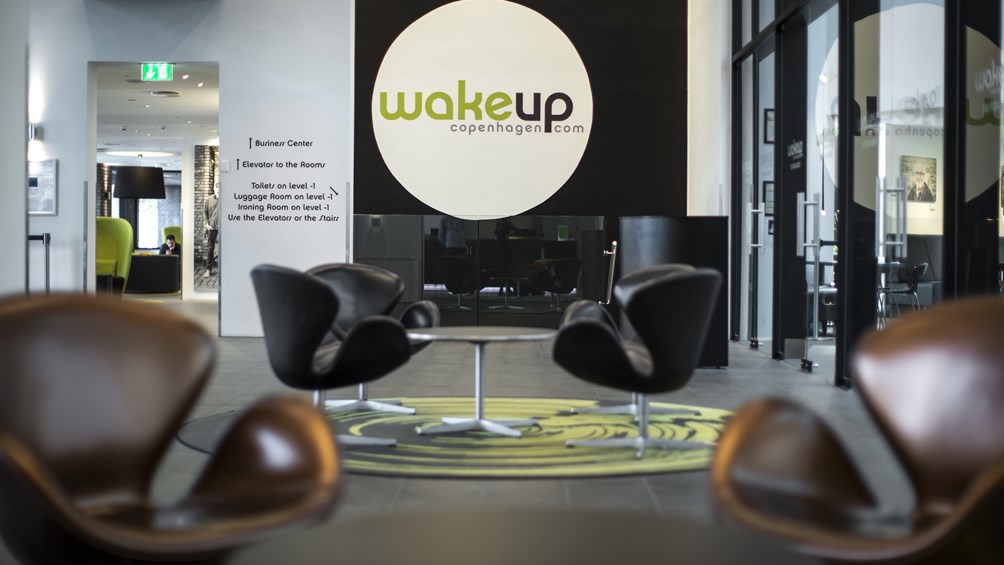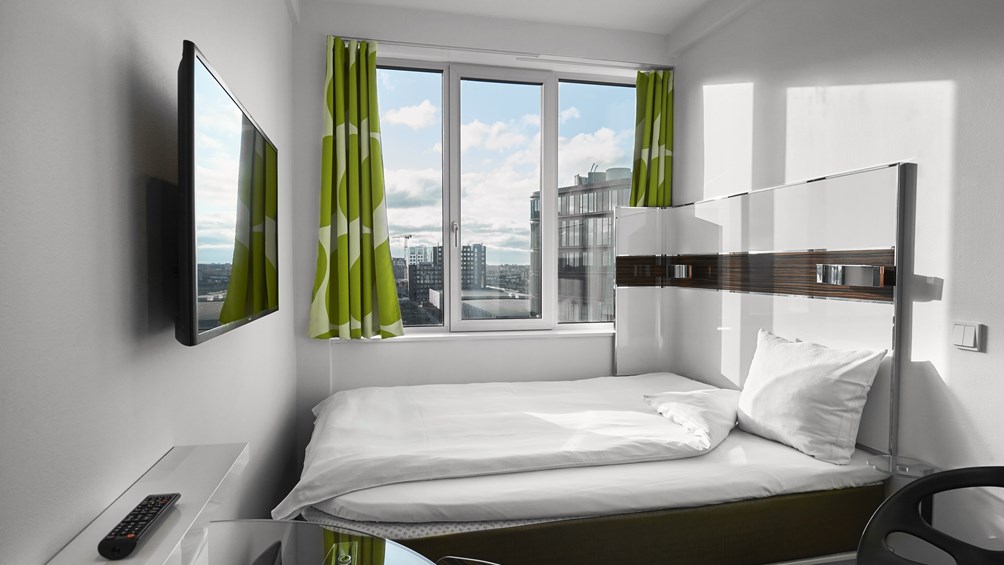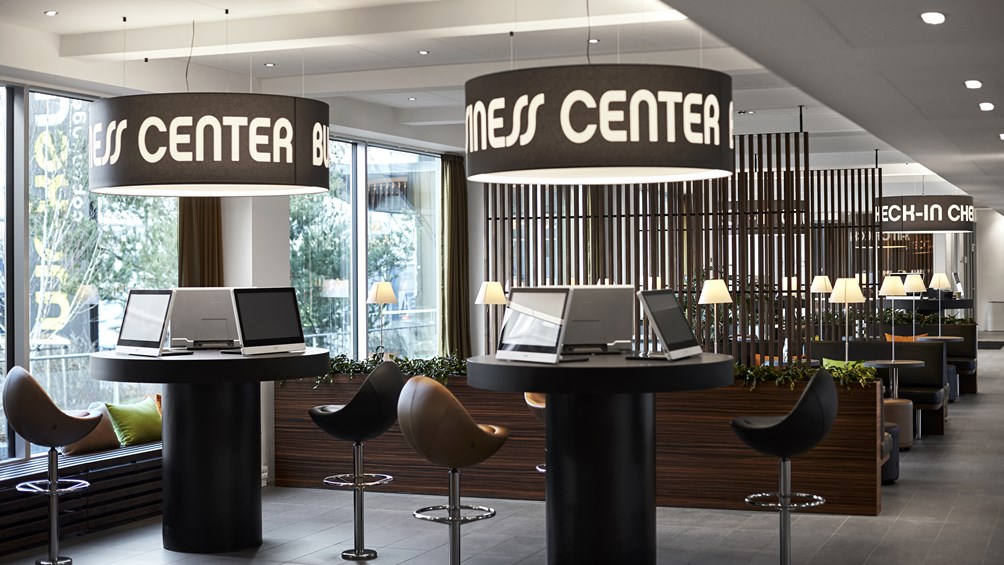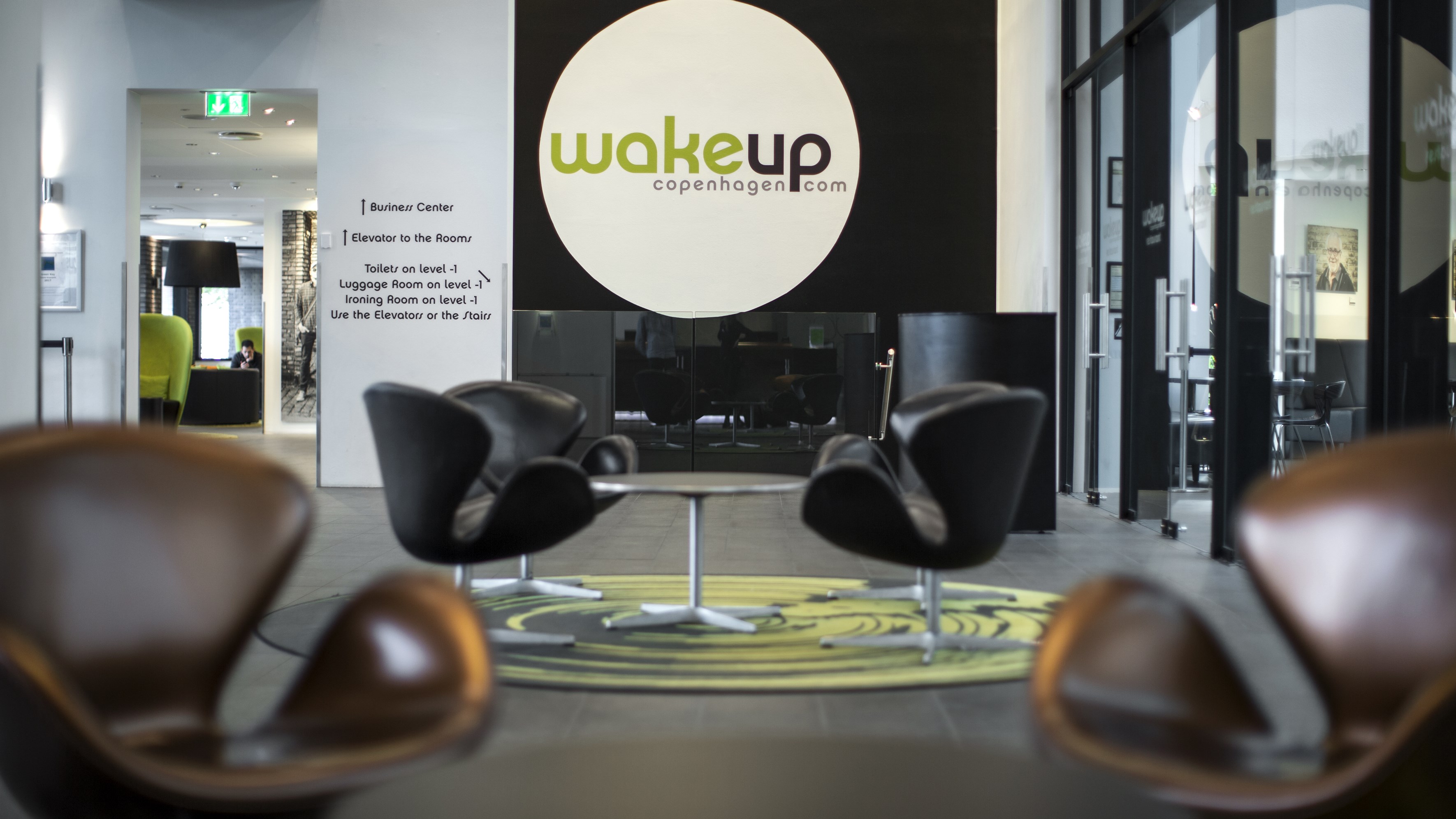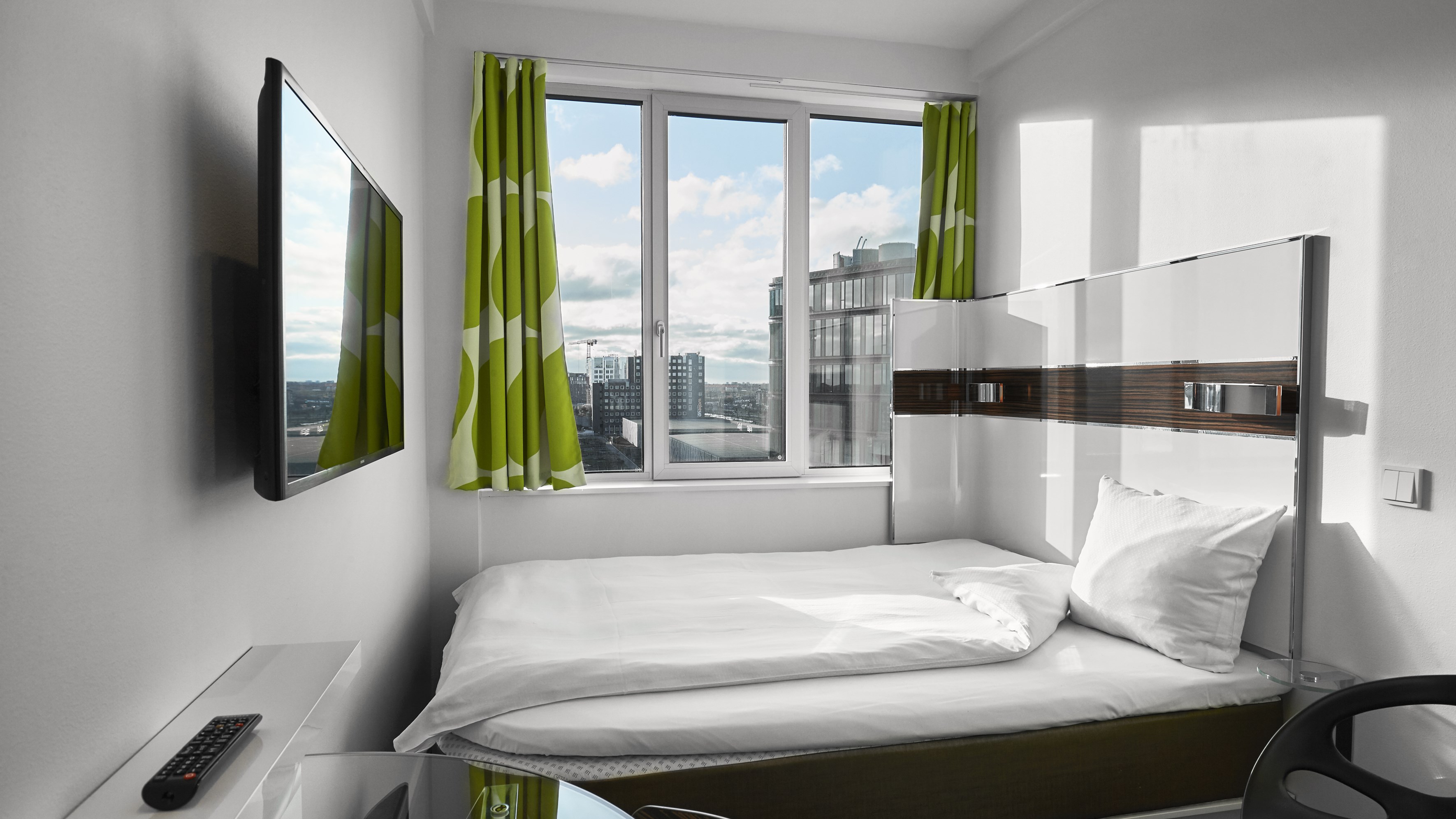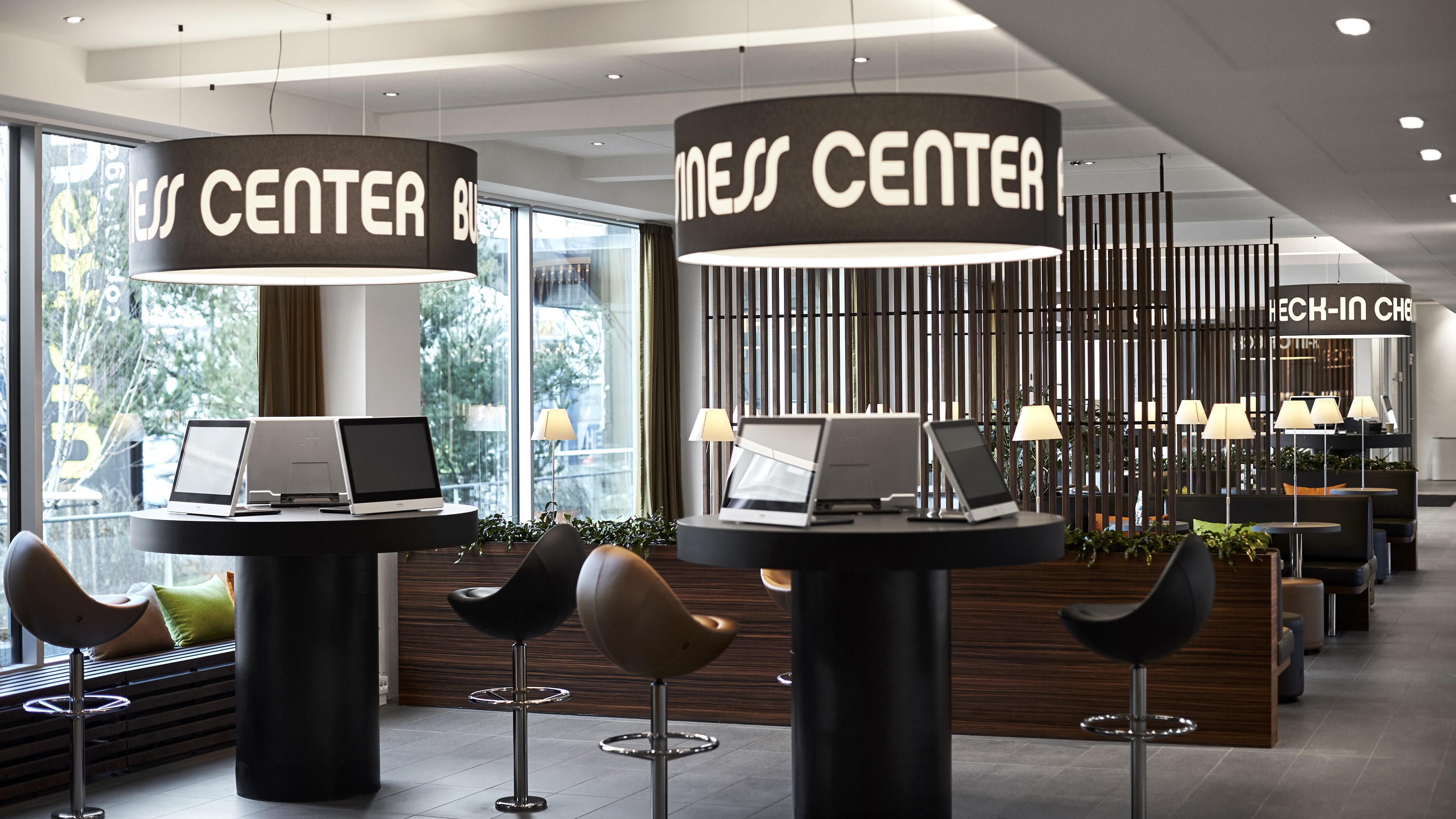 Hotel in Copenhagen withgreat design
With their clean lines and stunning architecture, the hotels in Copenhagen radiate the values that are most important to us: service, design, comfort and low prices. In a hotel room at one of Wakeup Copenhagen's hotels, you are within walking distance of all the main attractions of Copenhagen. Just around the corner from the hotel on Carsten Niebuhrs Gade are Tivoli Gardens and the Ny Carlsberg Glyptotek with its collections of modern art and archaeological wonders from Greece and Egypt. In the mood for a spot of shopping on Strøget? You are just minutes away.
The choice is not that hard when it comes to finding hotel accommodation in Copenhagen. Wakeup Copenhagen's hotels are designed to give you a memorable experience. Whether you are here on business or pleasure, we have a room ready for you – at prices you normally only find in dreamland! All hotel rooms have air conditioning, free Wi-Fi, TV and much more besides. At Wakeup Copenhagen, we offer four-star service and comfort at two-star prices.
Hotel in Cph in quiet surroundings
Our hotels in Copenhagen are situated in quiet surroundings, and the hotel at Carsten Niebuhrs Gade and the hotel in Bernstorffsgade are located very close to one of Copenhagen's most important approach roads. In addition, all Wakeup Copenhagen hotels are located in central Copenhagen, very close to trains, S-trains, Metro and buses that you will never have trouble finding exactly the type of transport that suits you. The hotels give you a quiet night in a quality bed. The family can stay in 2 connecting rooms, with space for everyone. Whether you are going on a short holiday with the family or on a business trip, the Wakeup hotels in Copenhagen give you everything you can ask for.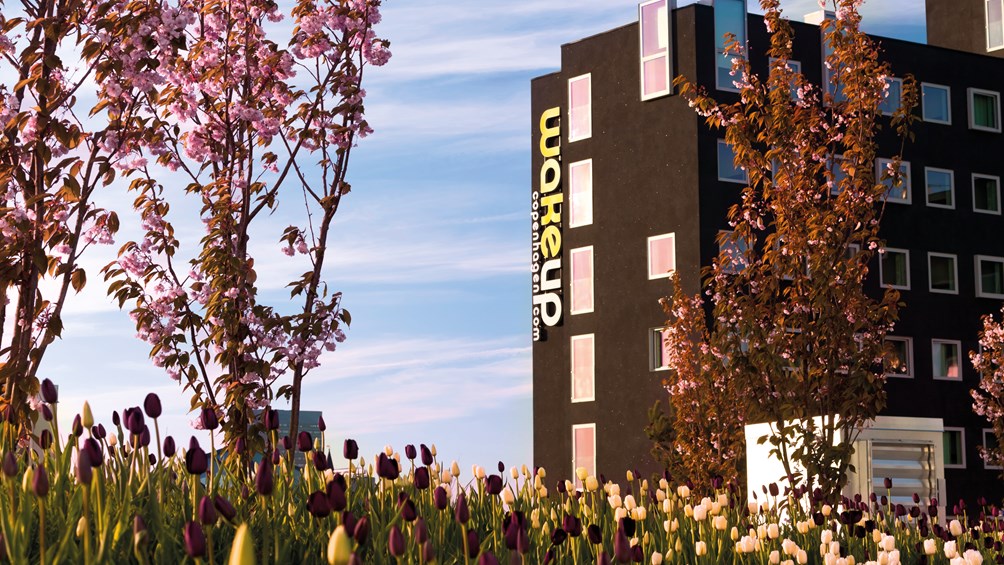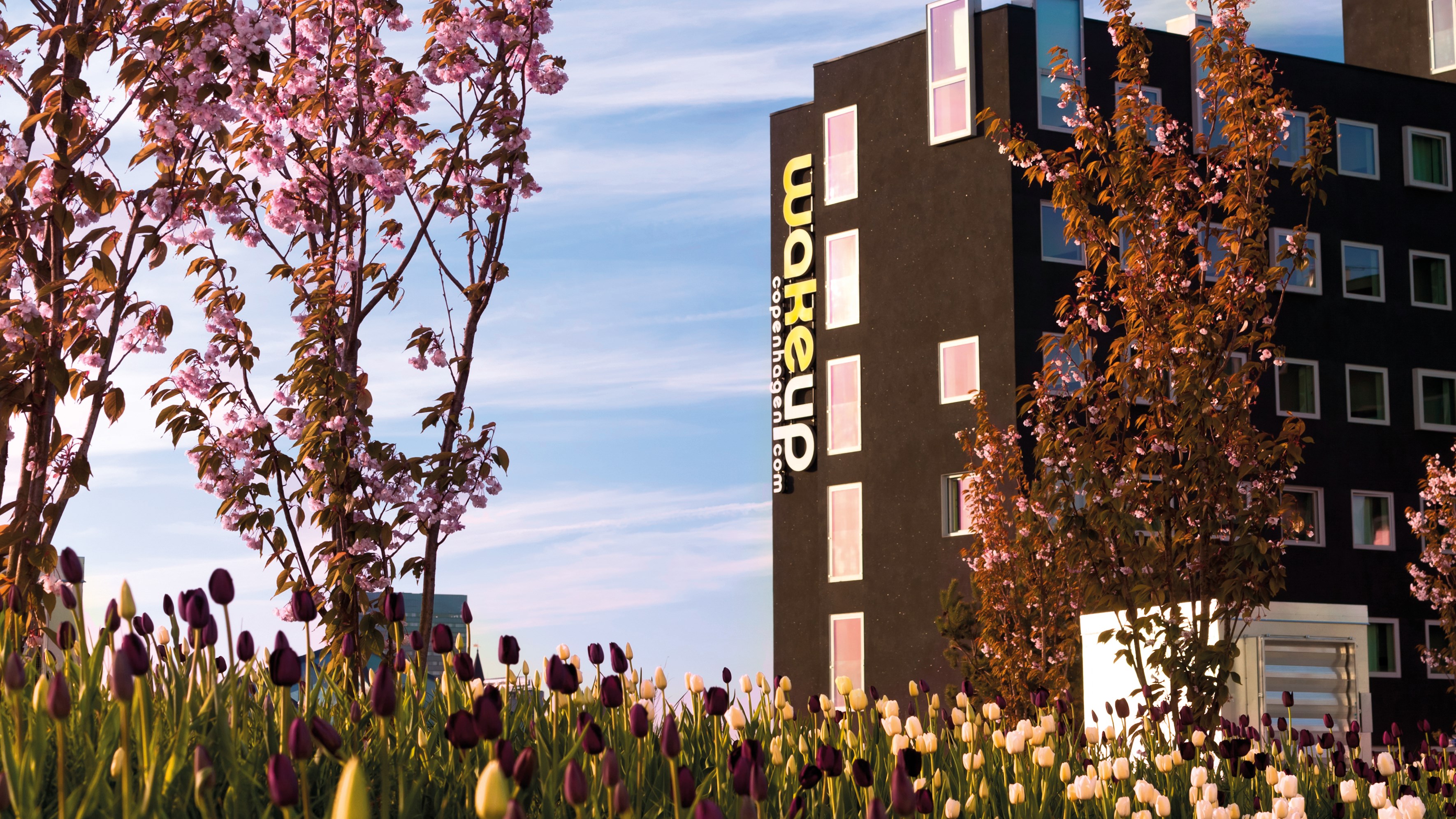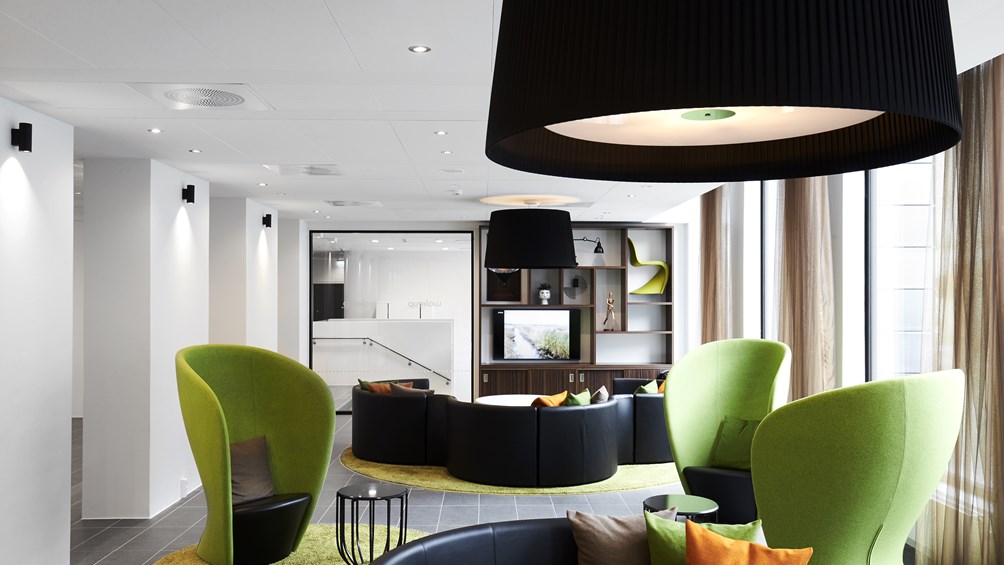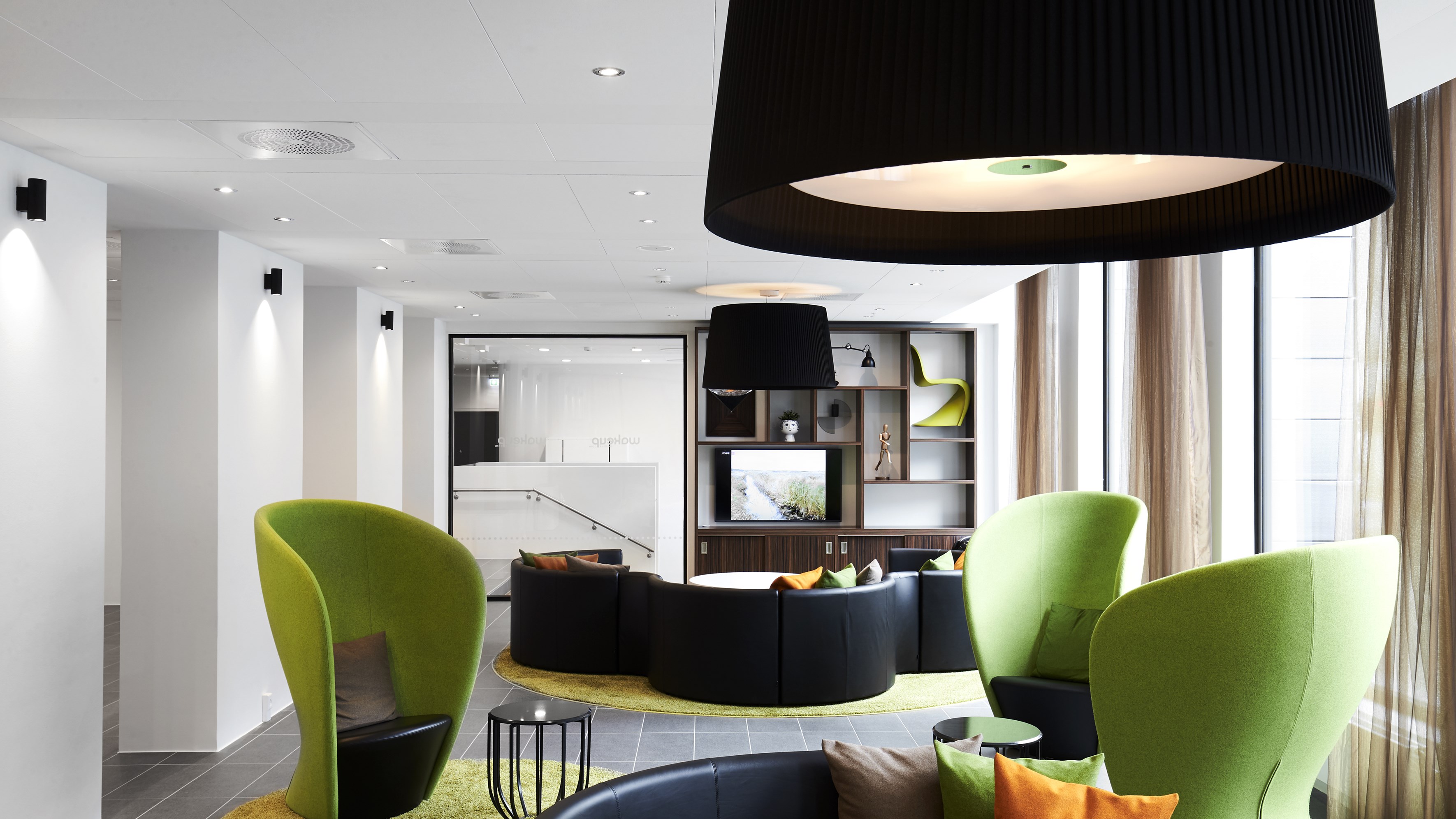 COMMON TO ALL WAKEUP HOTELS
Free Wi-Fi
New and cool design
Central location
24-hour staffed reception
Business Center
Possibility of allergy-friendly rooms
Breakfast restaurant
TV with a wide selection of channels
Lobby with sale of drinks and snacks
Good parking facilities
Bicycle rental
Air condition
And much more…….
You decide the price of the hotel stay
The Wakeup Copenhagen hotels allow you to decide for yourself how much you want to pay for your hotel stay. Room high up with great views, costs a little more. It's called WAKEUP SKY and WAKEUP HEAVEN. A larger room with space for an extra bed is called WAKEUP LARGE. The family rooms are called WAKEUP FAMILY, and consist of two similar rooms with connected doors.
Combine your hotel stay
Cheap or flexible
Select ECONOMY for the cheapest reservation or FLEXIBLE if you want to have the option of changing your reservation.
Get extra space
Select WAKEUP LARGE, which are our largest rooms of 15m², or WAKEUP FAMILY, which are two rooms with connecting doors.
View from the room
Choose between WAKEUP STANDARD on the lower floors, SKY on the middle floors or HEAVEN on the top floors.
Within walking distance to waterfront and shopping
Location means everything. If you stay in one of the Wakeup hotels, you are within walking or cycling distance to all the beautiful sights Copenhagen has to offer. The harbor bus can sail you around the Copenhagen canals and gives you the opportunity to get on and off depending on what you want to experience. The metro is also close to all the hotels and you can get around in a very short time.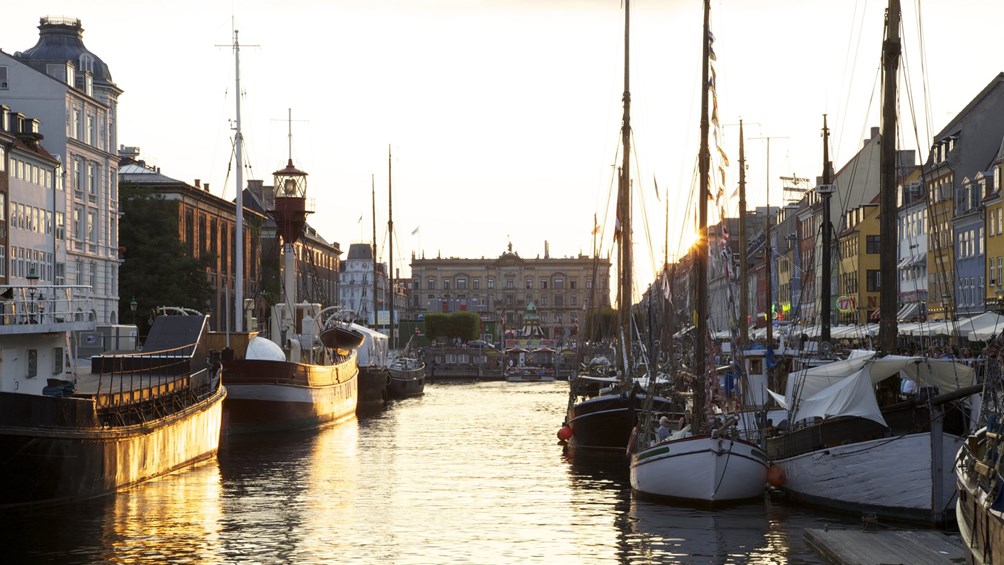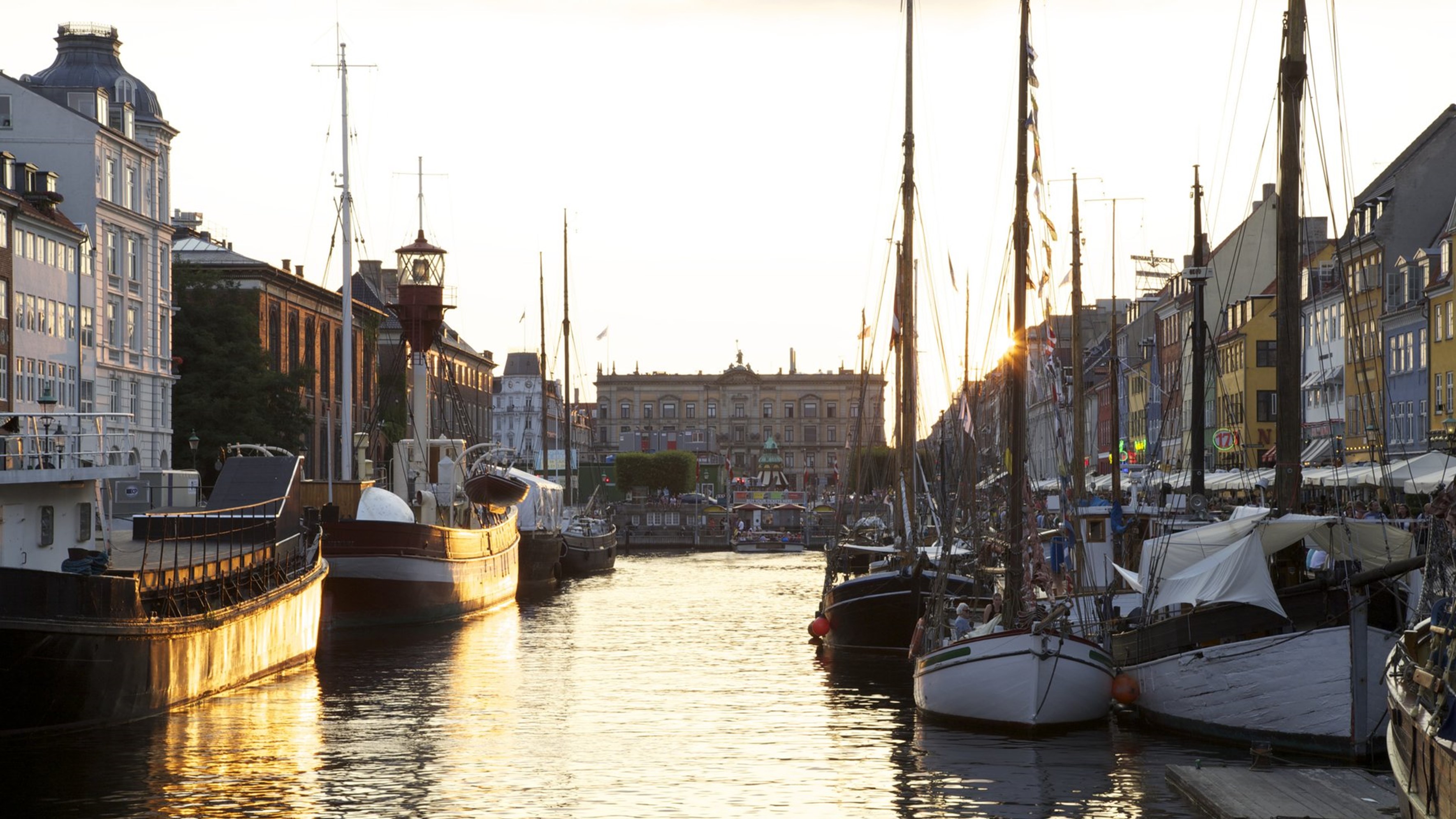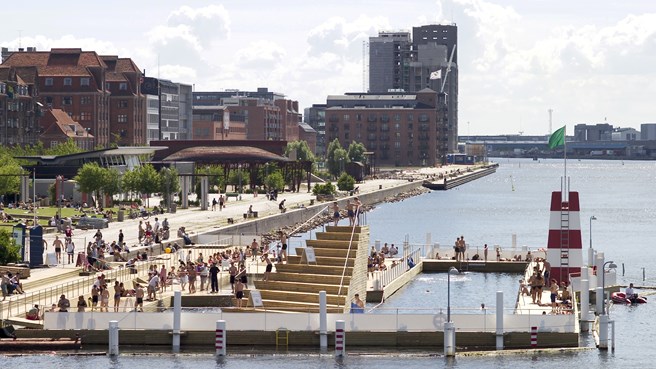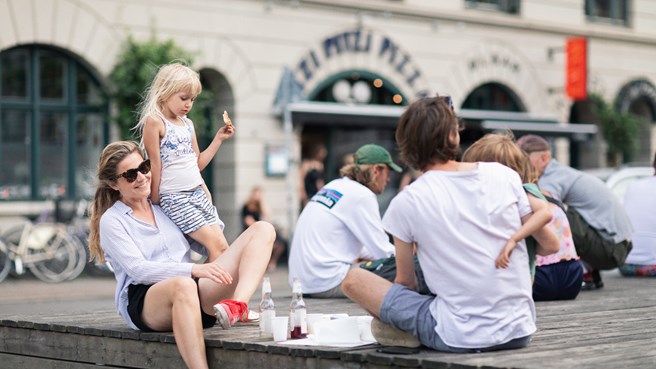 Where can you get a hotel room in Copenhagen with breakfast?
At Wakeup Copenhagen's hotels you have the opportunity to get a hotel room in the center of the city and a delicious breakfast to give you the best start to the day. There is a delicious buffet with, among other things:
Freshly baked organic bread from Meyers
Organic coffee from Bentax
Organic Juice
Fresh Fruit
A large selection of cold cuts
Yogurt
Soft boiled egg
And much more!
Where can I stay in a hotel in the center of Copenhagen?
When you stay at one of the 3 Wakeup Copenhagen hotels in Copenhagen, you can not get a more central location right in the heart of the city. At Wakeup Carsten Niebuhrs Gade and Bernstorffsgade you live right by the Central Station, Tivoli and Strøget. At Wakeup Borgergade you are just a stone's throw from Nyhavn, Bredgade and Kongens Nytorv.
How do I check-in?
You have three Check-in options Check-in at our front desk in the lobby Check-in with the mobile. Download the Wakeup Copenhagen app and unlock both the elevator and the room door with your phone: App Store or Google Play. At the Wakeup hotels in Copenhagen, you can skip the queue by using one of our check-in screens in the lobby.
Wakeup Copenhagen hotels are a part of Arp-Hansen Hotel Group.
Arp-Hansen Hotel Group consists of privately owned and centrally located hotels, which include Phoenix Copenhagen, 71 Nyhavn Hotel, Copenhagen Strand, Imperial Hotel, The Square, Tivoli Hotel & Congress Center, Copenhagen Island, Gentofte Hotel and Wakeup Copenhagen Hotels as well as two luxury hostels Steel House Copenhagen and next House Copenhagen. Arp-Hansen Hotel Group covers approximately 22% of the hotel capacity in Copenhagen and also has over 100 meeting and conference rooms. Arp-Hansen Hotel Group has more than 5000 rooms & suites in Copenhagen and Aarhus. Arp-Hansen has unique locations and unique hotels at the best addresses.