Hotel at the waterfront close to attractions, public transport and the city centre

Islands Brygge's harbour bath and culture house
Islands Brygge is one of Copenhagen's many beautiful oases at all times of the year, and you can easily enjoy a full day by the waterfront.
In the summer, the area around Islands Brygge Harbour Bath ('Havnebad Islands Brygge') and the culture house is a huge draw, with numerous events concerts and flea markets which draw Copenhageners' attention.
Besides the harbour bath and the culture house, the area offers a multitude of attractions and beautiful oases. The 'Nokken' allotment association at the end of Islands Brygge and the start of Amager Common ('Amager Fælled') is a small city within a city, where you can go for a walk and check out the quirky little houses and look at the city from the scenic path.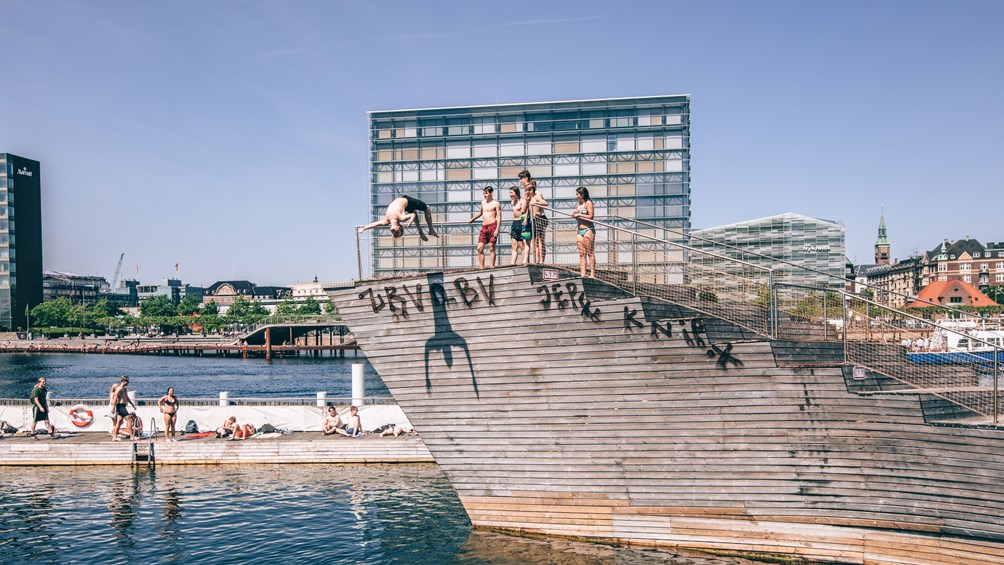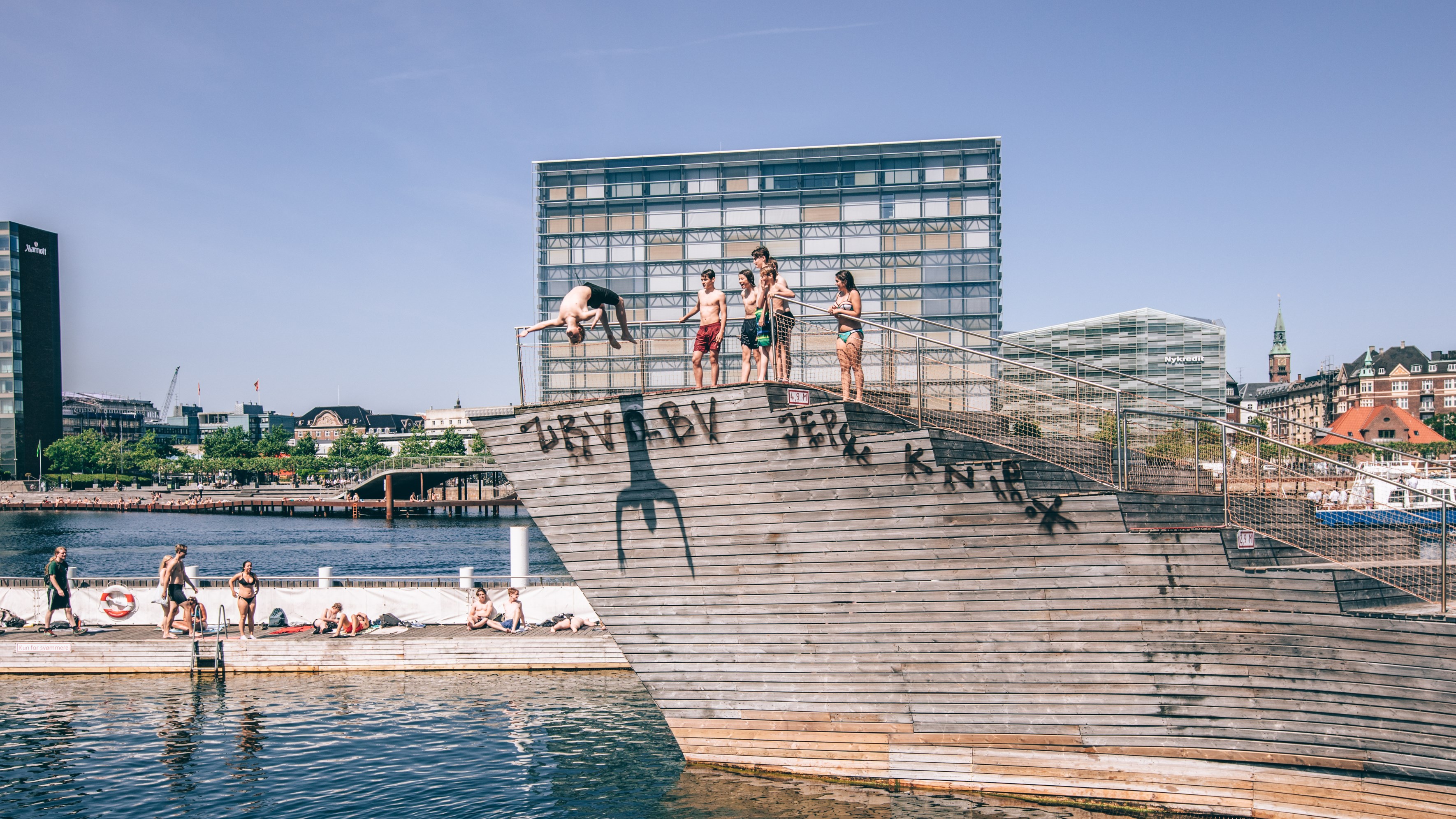 An oasis filled with experiences close to the city centre
If you are into flying BMXs and mud in your hair, Copenhagen has a BMX track of World Cup standard. The track is located at Slusen 2.
You will also find the old Ballonpark on Artillerivej – the oldest settlement at Islands Brygge; today the old barracks are a collective, self-governing residential area – a kind of mini Christiania.
At Islands Brygge, you will also find Mogens Dahl Concert Hall – a little gem specialising in chamber music, where you get close to the music.
Additionally, you can experience countless concerts at DR's Concert Hall or take a guided tour if you are more interested in the architecture of the famous buildings.
After the concert, Islands Brygge has several popular wine bars, including Adendum and Nose Wise.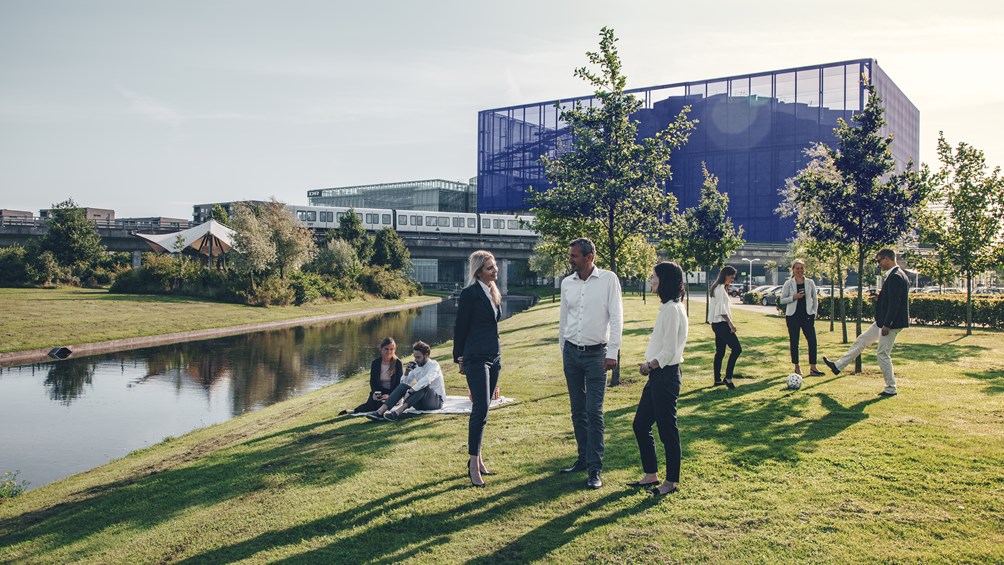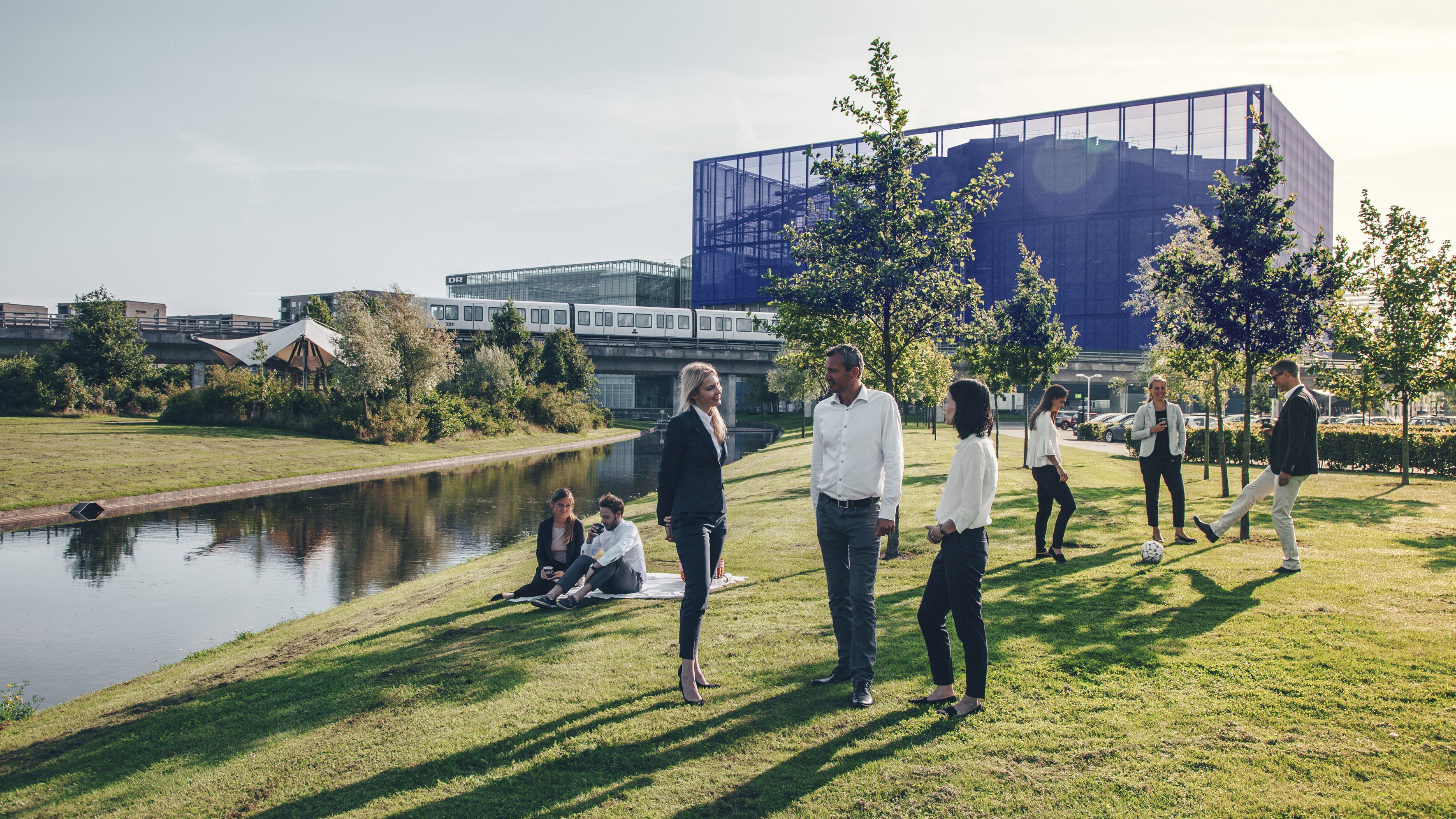 Our Wakeup Copenhagen hotels are budget hotels with high standards within architecture, décor and service. Our hotels are centrally located and close to the waterfront, the central station and popular attractions, such as the amusement park Tivoli Gardens, the shopping street Strøget and the harbour bath at Islands Brygge.
The hotels have almost 1.900 rooms with free Wi-Fi and a TV in all rooms. On the ground floor, you can enjoy breakfast in our hotels' breakfast restaurants before going sightseeing in the city.
Wakeup Copenhagen is delightful hotels situated close to some of the city's most attractive neighbourhoods. You can rent bicycles at our hotels – it is a great way to experience and get around the city. To get to Islands Brygge from Wakeup Copenhagen at Carsten Niebuhrs Gade 11, you cross the footbridge behind Fisketorvet shopping centre.