Cheap bed and breakfast hotel in central Copenhagen with low prices
Cheap bed and breakfast hotels in the centre of Copenhagen
Looking for bed and breakfast in Copenhagen? Why settle for a discount room when at Wakeup Copenhagen you get a room at Copenhagen's high quality new budget hotels for the same price?
Our goal is to compete with the city's cheapest B&B hotel deals, while offering the service and comfort you otherwise expect to find at three or four-star hotels in Copenhagen.
When you check in at Wakeup Copenhagen, you can forget all notions of an old-fashioned, musty bed and breakfast hotel, with beds that give you backache. Wakeup Copenhagen are the newest and most modern bed and breakfast hotels in central Copenhagen, where you can always expect 21st century conveniences at prices you thought belonged to the last century.
All rooms at Wakeup Copenhagen's hotels are equipped with free Wi-Fi, TV with a long list of Danish and international channels, air conditioning for those balmy summer nights and a desk that actually inspires creativity. All in all, you get much more than you pay for, and in fact even we are a little surprised that we can offer it all at such low prices without compromising on quality.
If you think you have look far outside the centre of Copenhagen to find bed and breakfast hotels at fantastic prices, check out our prices. A room at Wakeup Copenhagen is a three-star experience at two-star prices. The location in the centre of Copenhagen alone should cost more. Where can you otherwise find B&B hotels in peaceful surroundings in the heart of Copenhagen at prices to suit every wallet.
Common features of Wakeup Copenhagen hotels:
New and cool design
Central location
Air conditioning
Green Key environmental certification
24-hour staffed reception
Free Wi-Fi
Business Centre
No smoking
Option of allergy-friendly rooms
Breakfast restaurant
TV with a wide selection of channels
Lobby where drinks and snacks can be purchased
Good parking facilities
Bicycle rental
Ironing room
Air conditioning
Luggage storage
2-star hotel
Bicycle rental
... and much more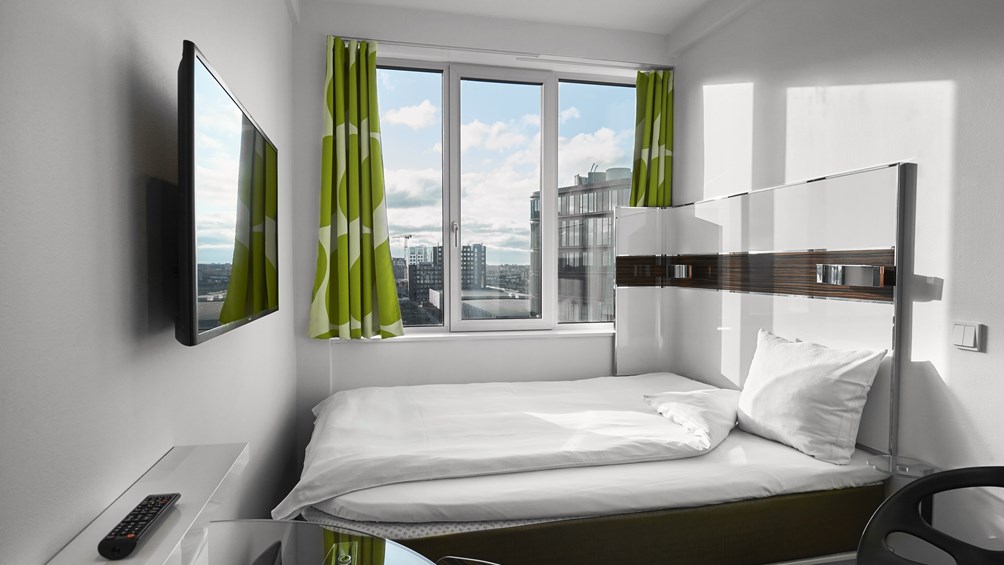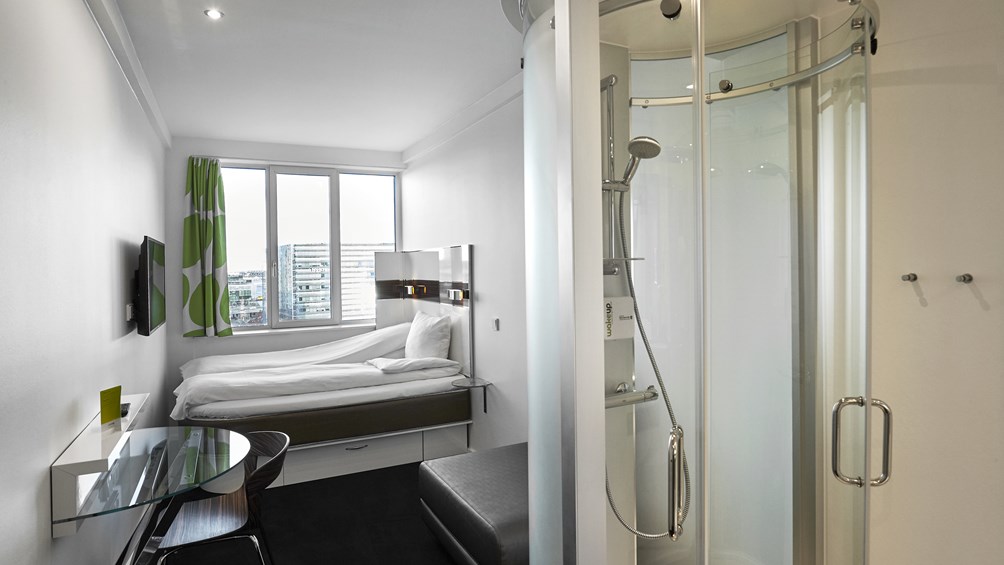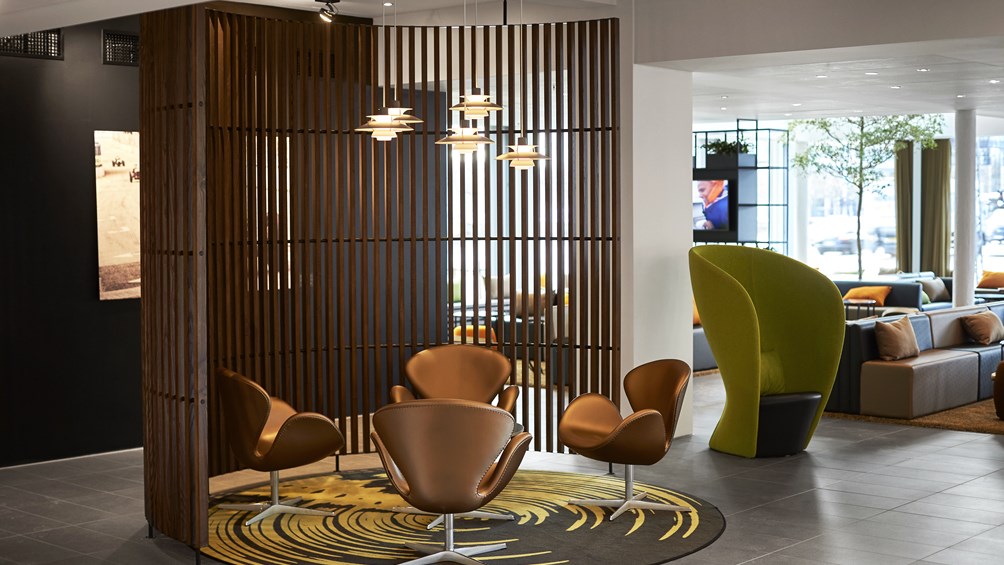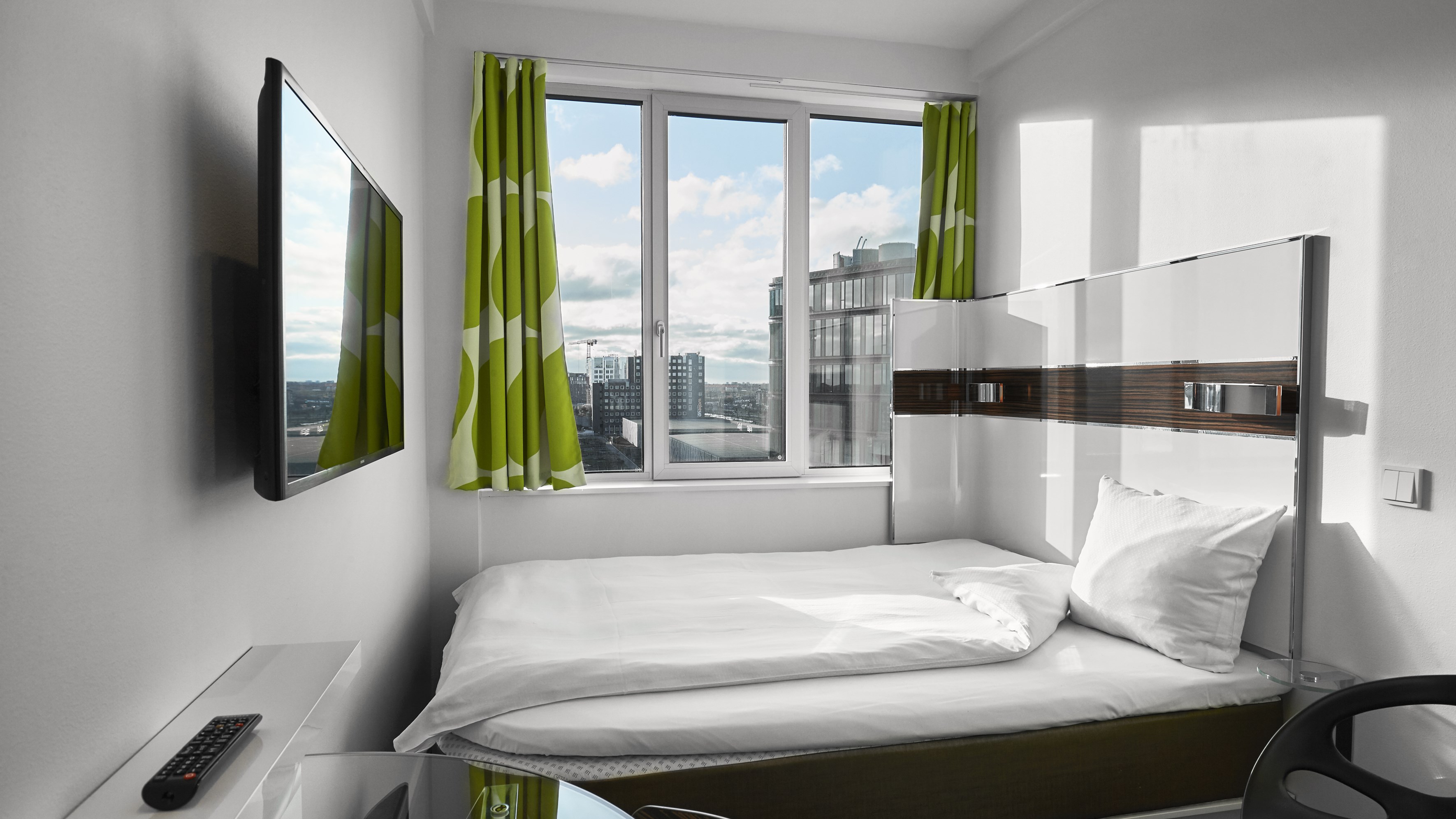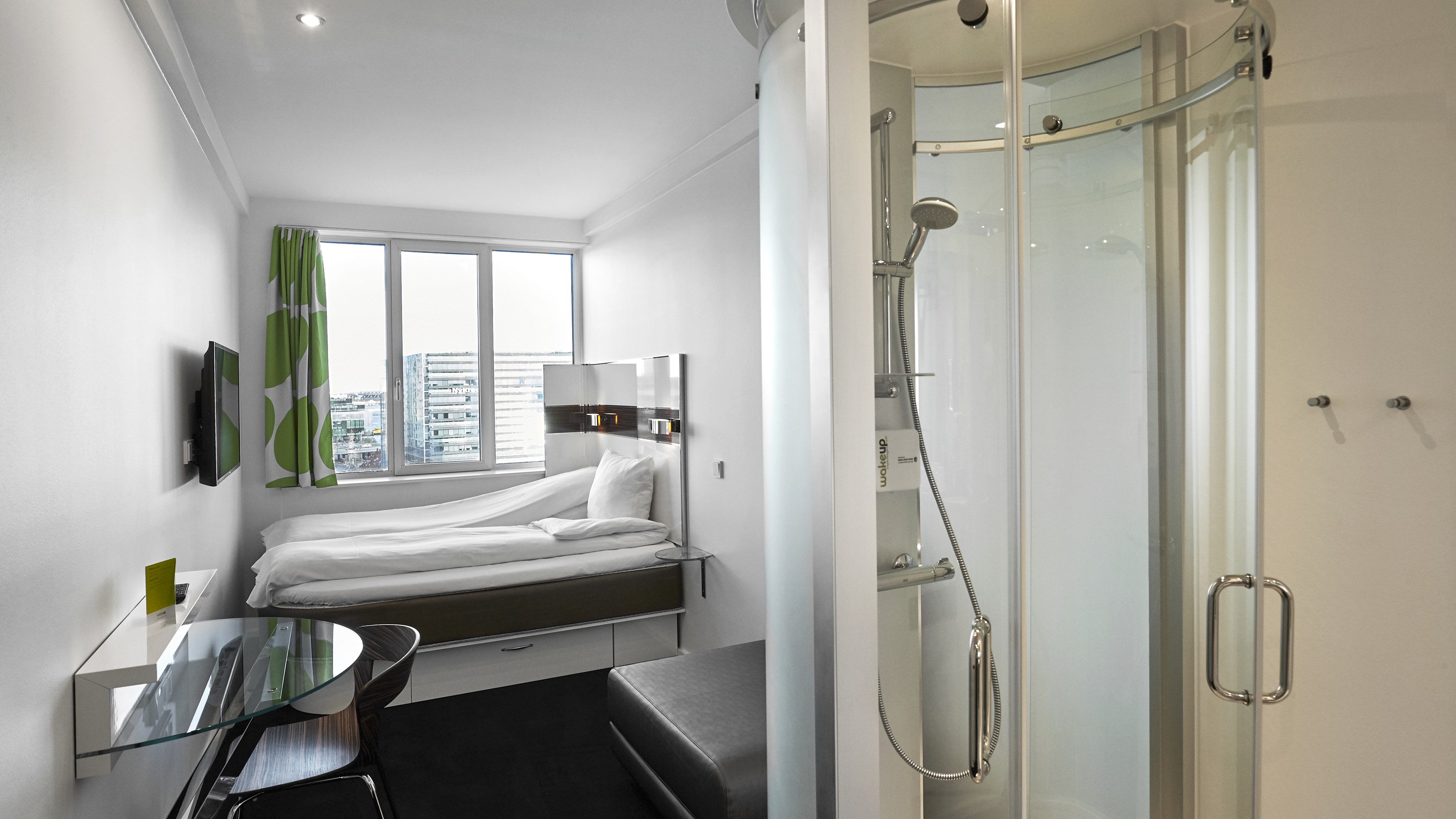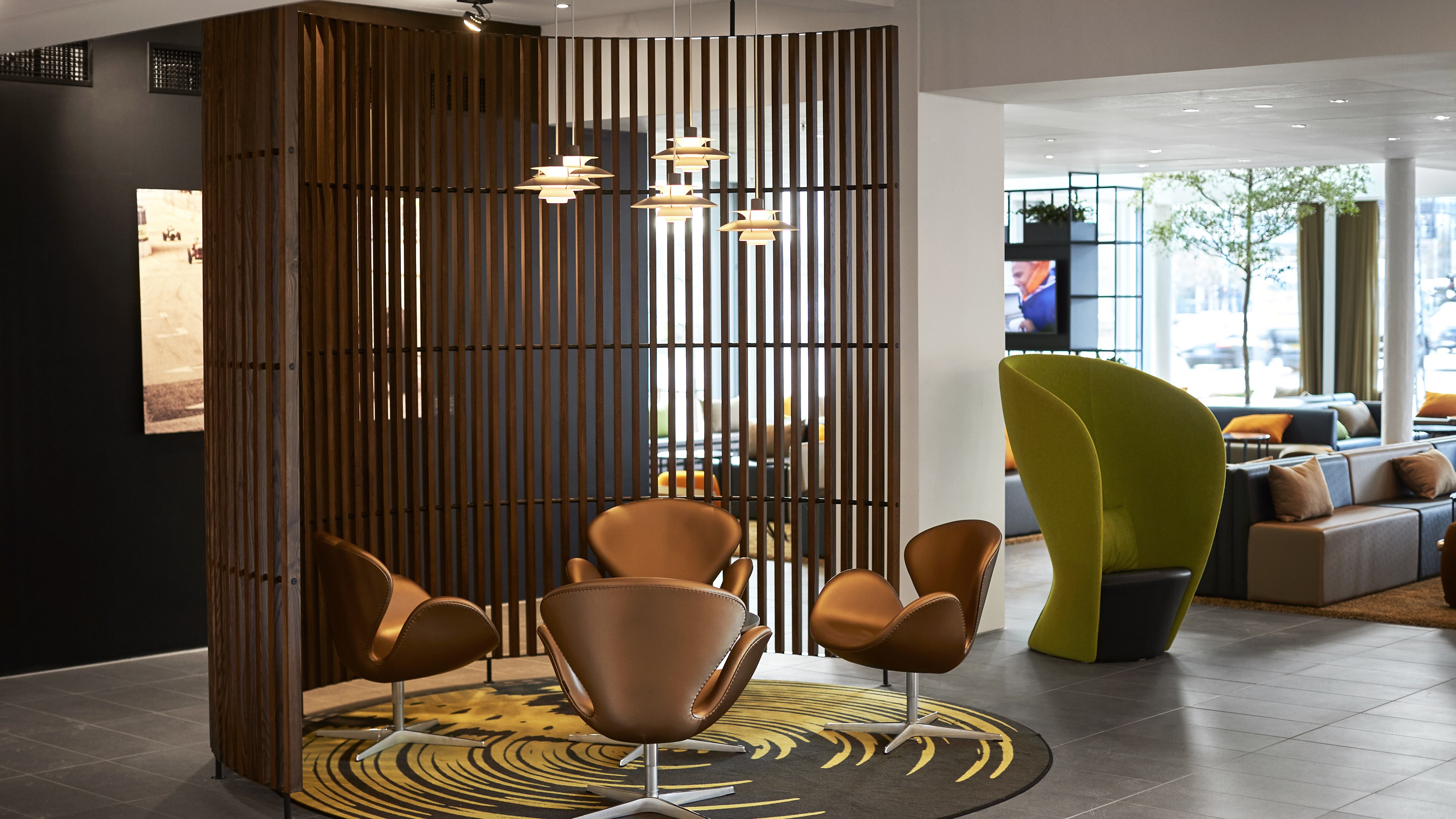 Top-notch bed and breakfast hotels in central Copenhagen
Wakeup Copenhagen are Copenhagen's top-notch new B&B hotels, where the key words are design, quality, comfort and price consciousness. The brand new hotels in Copenhagen are designed by one of Denmark's most famous architects, Kim Utzon, who has created two gems in central Copenhagen, for the benefit of all B&B guests in the capital. Use Wakeup Copenhagen´s cheap alternatives as a base, rather than the more traditional B&B hotels, on your next stay in central Copenhagen.
Book online and save
Book your hotel room quickly, easily and affordably here on the website. If you choose to call the hotel or Arp-Hansen Hotel Group's Central Booking office, you will be charged a service fee of .