Hotels in Copenhagen City centre
Offers at Copenhagen's central and modern hotels

Stay in Copenhagen from only !
Always get the best deal on your accommodation in Copenhagen at Wakeup Copenhagen. Our room prices are always very affordable, without compromising quality and comfort. Wakeup Copenhagen's hotels are equipped with all modern comforts to make your hotel stay as comfortable as possible.

Needless to say, all hotel rooms are equipped with free Wi-Fi, air conditioning, TV with countless channels and of course shower and toilet. Yes, we probably do, because otherwise our incredibly low prices might lead you to think that it costs extra. However, this is not how we play at Wakeup Copenhagen - here you get more than you pay for - completely free.
Modern Facilities at all Wakeups hotels
Central location
Air conditioning
Green Key environmental certification
24-hour staffed reception
Free Wi-Fi
Business Centre
Option of allergy-friendly rooms
Breakfast restaurant
TV with a wide selection of channels
Lobby where drinks and snacks can be purchased
Good parking facilities
Bicycle rental
Ironing room
Luggage storage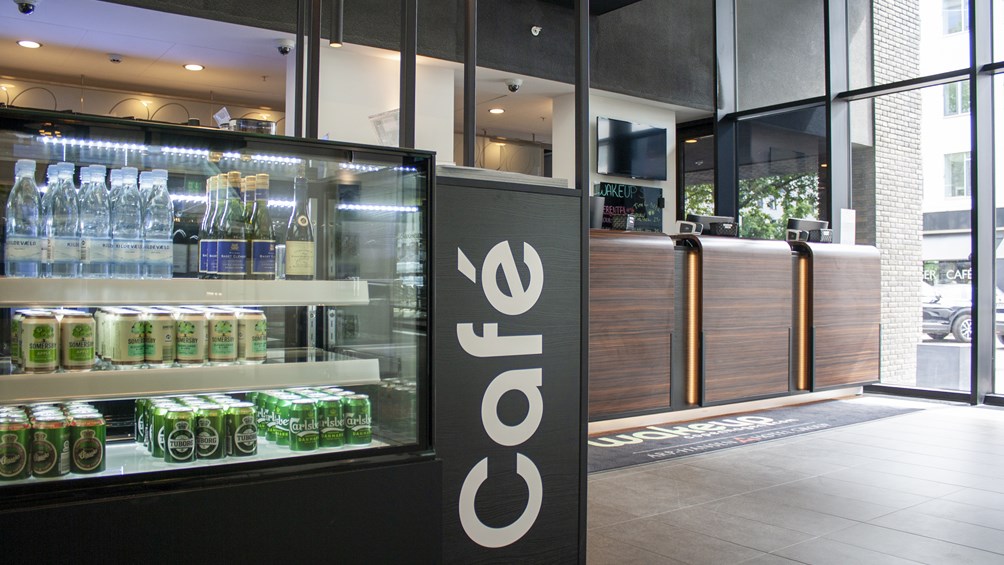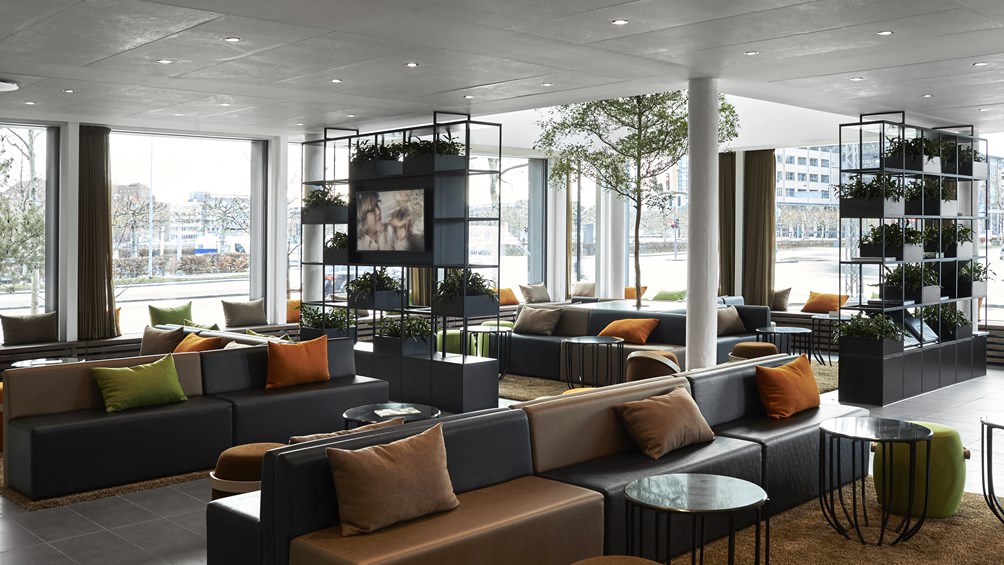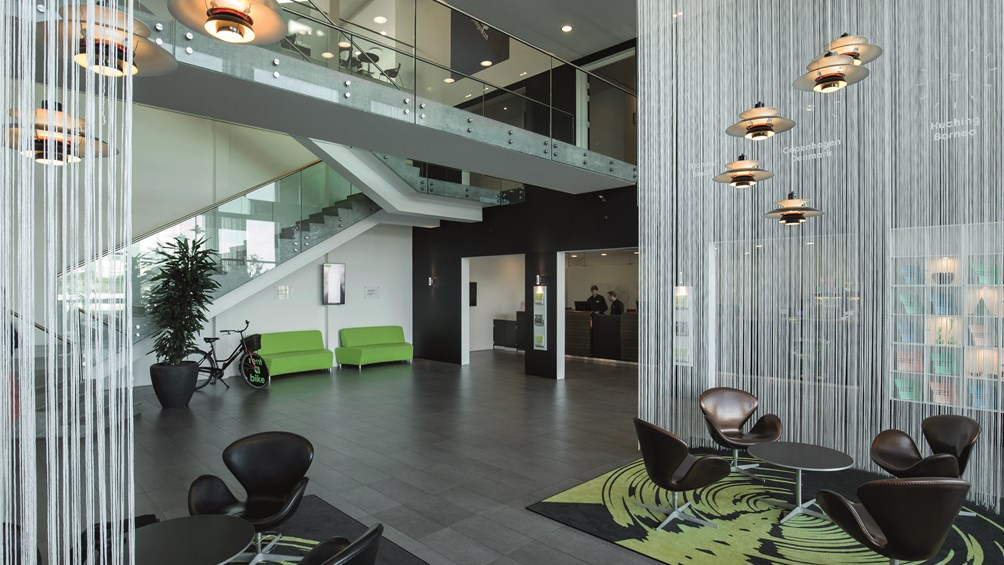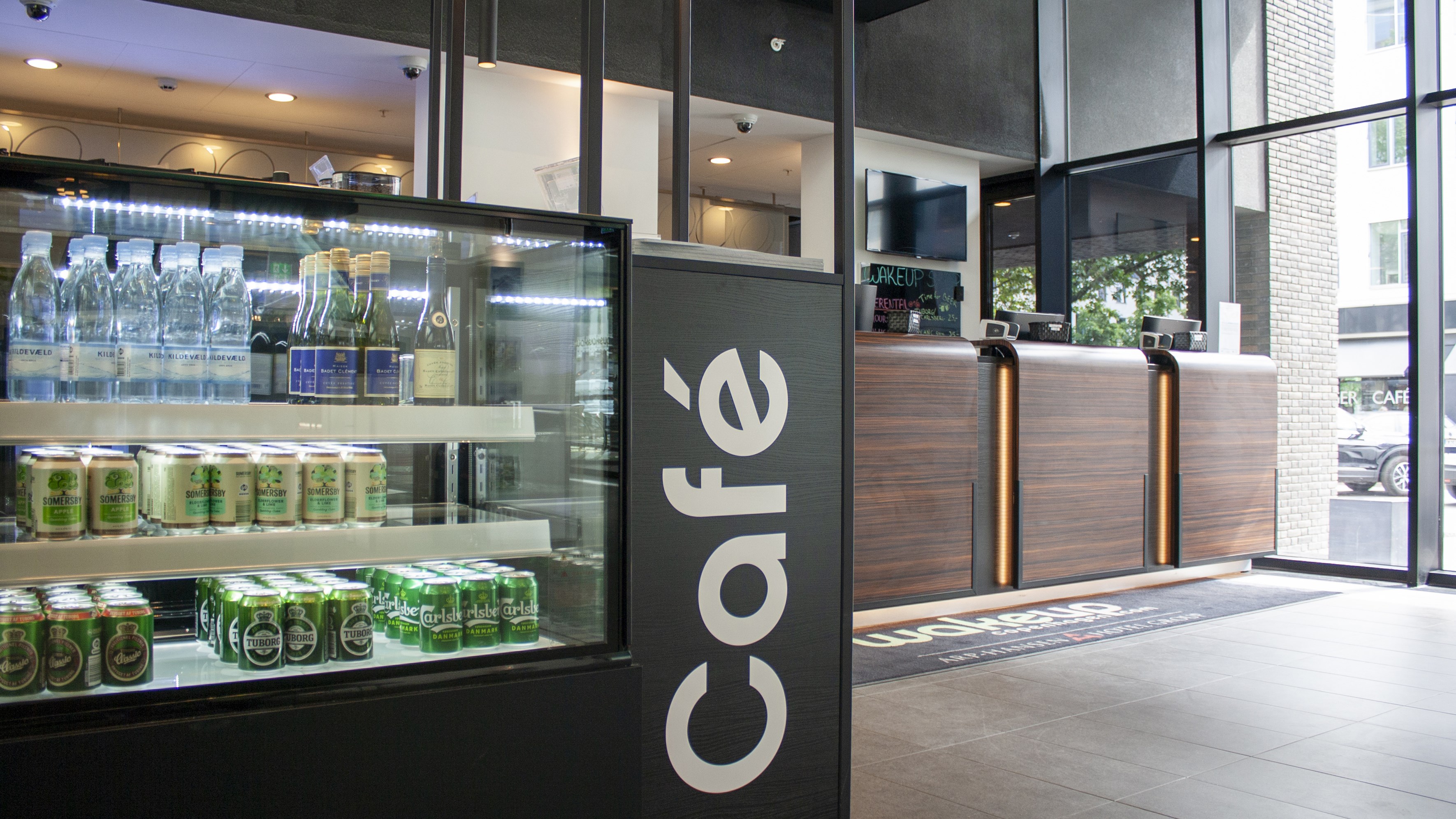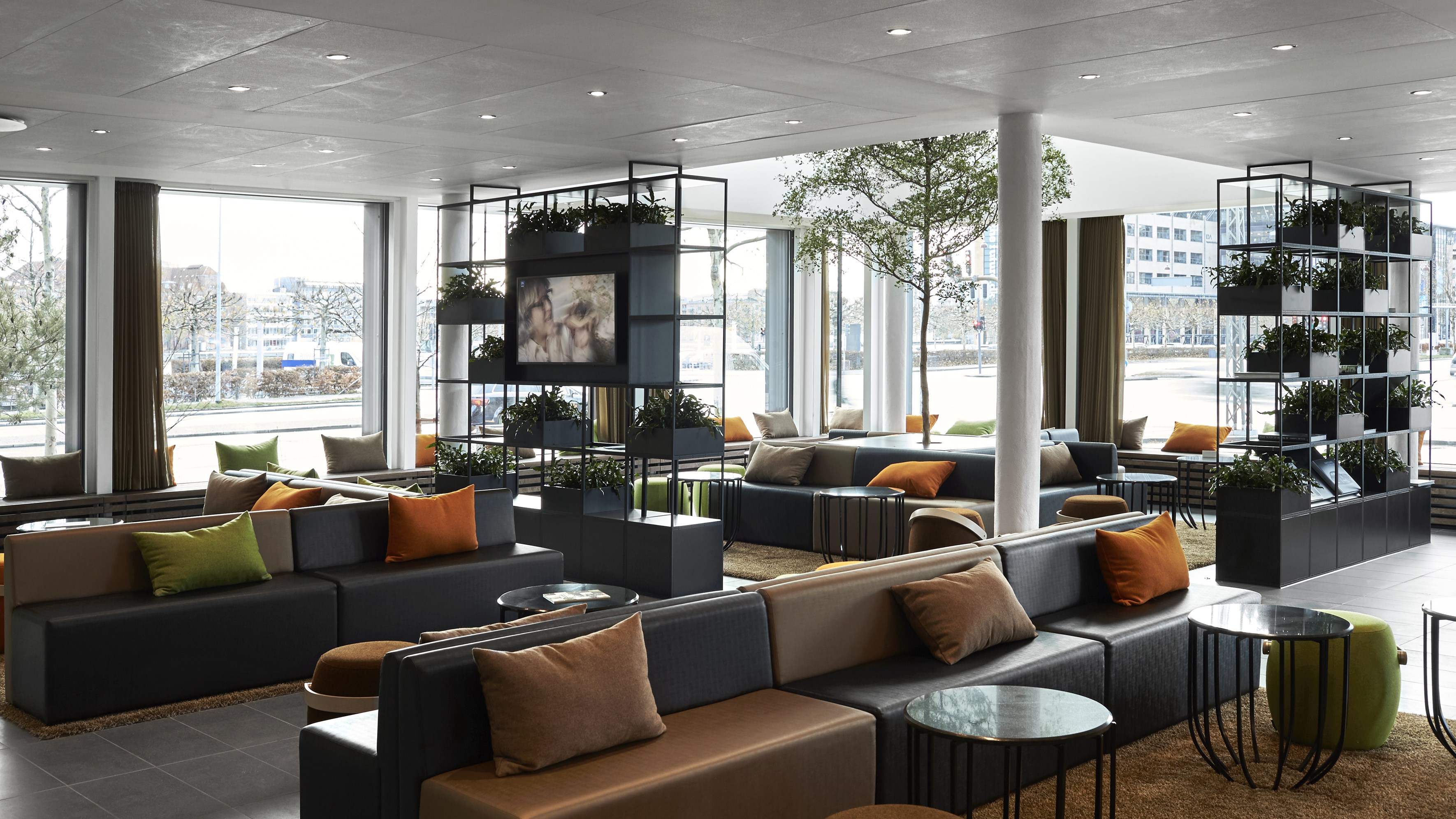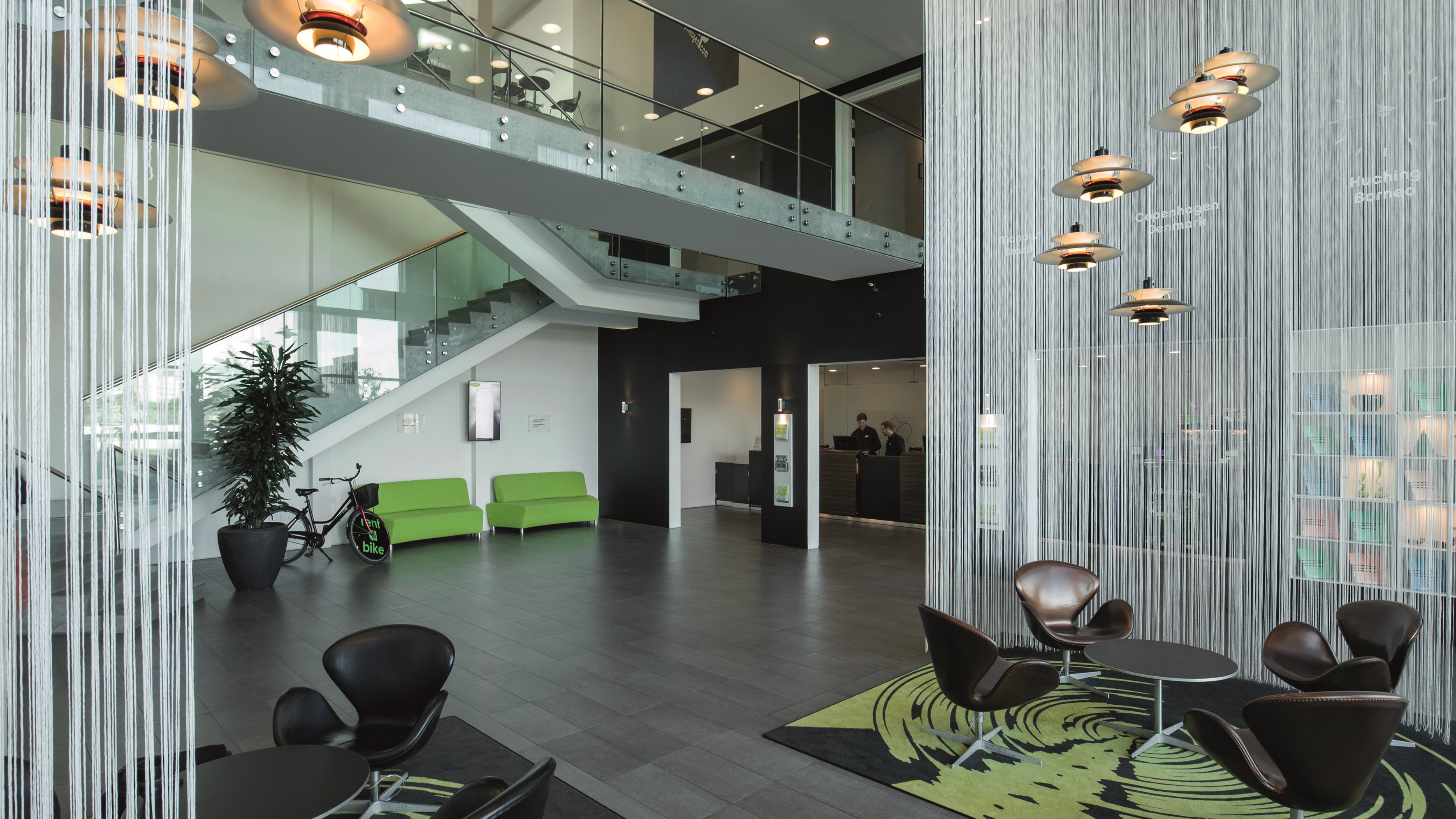 The best start to the day
Start your morning at our delicious and cozy breakfast restaurant. Get a nice breakfast and a great cup of coffee to start the day on. There are also plenty of kid-friendly breakfast options so the day can start off perfectly for everyone.
Read more about our breakfast here!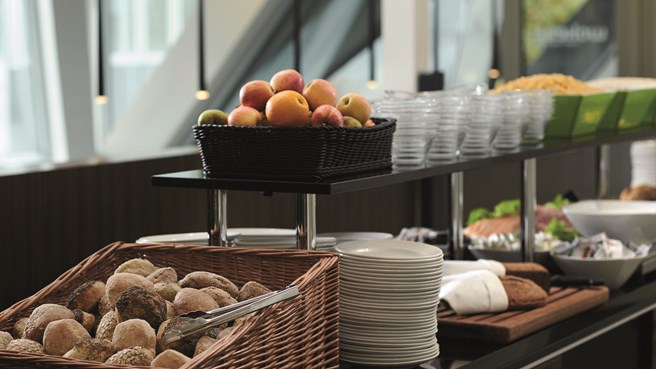 Book cheap hotel rooms in the centre of Copenhagen
Do you like great design, good service, central location and low prices in Copenhagen city centre? Then we're sure you'll be pleasantly surprised when you have visited one of Wakeup Copenhagen's hotels just once. The leading hotels are designed by the famous Danish architect Kim Utzon, who has created two unique buildings right in the heart of Copenhagen. Both of Wakeup Copenhagen's hotels are in tranquil surroundings right near Copenhagen Central Station and Kongens Nytorv. The hotel on Carsten Niebuhrs Gade is also really close to one of the city's main approach roads. This means that your arrival and departure is quick and easy, as you won't have to sit in traffic jams or have to change buses four times to take the train. The area around Carsten Niebuhrs Gade is characterised by peace, quiet and order, as you might expect, located as it is right next to Copenhagen's attractive police headquarters. And whether you are into shopping, culture or entertainment, it is all just around the corner. The same goes for the hotel on Borgergade, which, as well as being close to Nyhavn, also offers a wealth of great shopping.
Get the best experiences in Copenhagen
Do you need inspiration for what to experience in Copenhagen? Then see our guides to the best sights, restaurants and experiences that Copenhagen has to offer.

Click here and get inspired!