Cool and modern budget hotels in Copenhagen and Aarhus
Book online and save @textsRoot.SmallHeadlineHTagValue>
COVID-19 Information
Updated September 2nd, 2021
COVID-19 information and what to expect when you visit us
The safety and security of our guests are, as well in these times, our highest priority. In addition to our usual procedures and routines to provide security and comfort for our guests and of course also for our employees, we have specifically launched the following special initiatives:
We follow, of course, all recommendations and guidelines from the Danish authorities.
All employees have been given detailed information about COVID-19 and instructions based on the authorities' recommendations. Specifically, we have introduced procedures for thorough hand hygiene for our employees based on the authorities' recommendations.
Disinfection stands and bottles are freely accessible to guests and employees in all common areas and facilities of our hotels.
In addition to our regular cleaning, we provide continuous disinfection of exposed surfaces such as door handles, counters, payment terminals and elevator buttons with antibacterial fluid.
We have clear procedures for dealing with colleagues who may show signs of illness - of course, they do not come to work.
Should we experience a case of Coronavirus among our guests or staff at one of our hotels, we will of course contact the health authorities immediately and launch a coordinated action plan based on their recommendations and guidelines.
Restaurants and other facilities at the Wakeup Copenhagen hotels
With SAFE TO VISIT, a program developed by our industry association HORESTA, we ensure a safe visit to our hotels. Read more.
Offer: Hotel stay incl. parking
Are you tempted? Then you must hurry – as we have a limited number of parking spaces.
The offer is only valid in Copenhagen.
Price from
Read more
Combine your hotel stay
Cheap or flexible
Select ECONOMY for the cheapest reservation or FLEXIBLE if you want to have the option of changing your reservation.
Get extra space
Select WAKEUP LARGE, which are our largest rooms of 15m², or WAKEUP FAMILY, which are two rooms with connecting doors.
View from the room
Choose between WAKEUP STANDARD on the lower floors, SKY on the middle floors or HEAVEN on the top floors.
Modern, stylish and minimalist
Centrally located in Copenhagen and Aarhus. All hotels are architecturally striking.
Read more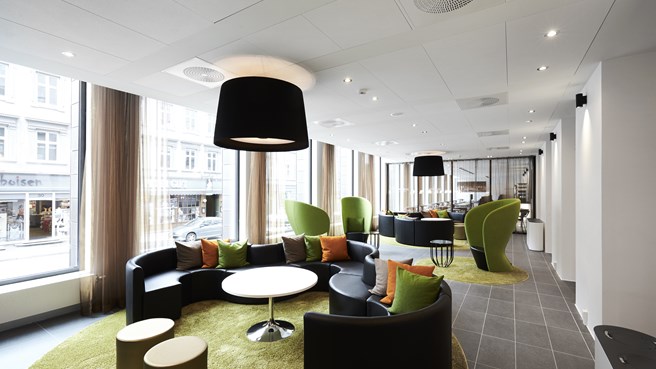 Students in need of accommodation in Copenhagen?
Special offer for students who need housing: Stay at Wakeup Copenhagen, Carsten Niebuhrs Gade for 31 days - only DKK 4,500 for one person or DKK 6,000 for two persons. Wi-Fi, cleaning, change of linen / towels weekly. And most importantly own bathroom!
Read more
Enjoy a delicious breakfast
Start you day with organic bread, freshly brewed Bentax coffee, organic juice and much more. Enjoy it in our stylish restaurants.
Read more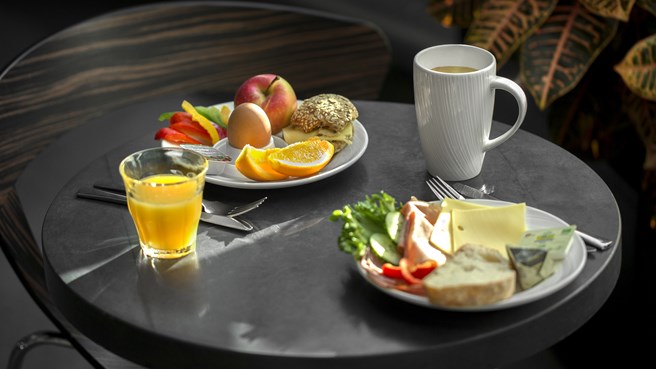 Find hotel in Copenhagen and Aarhus
Low price calendar
Our low-price calendar helps you find our lowest rate online for bookings of one night's duration. First, select city/hotel and your preferred month of departure, then we will find the best price for you!
Mon
Tue
Wed
Thu
Fri
Sat
Sun