The best of cheap hotels in Copenhagen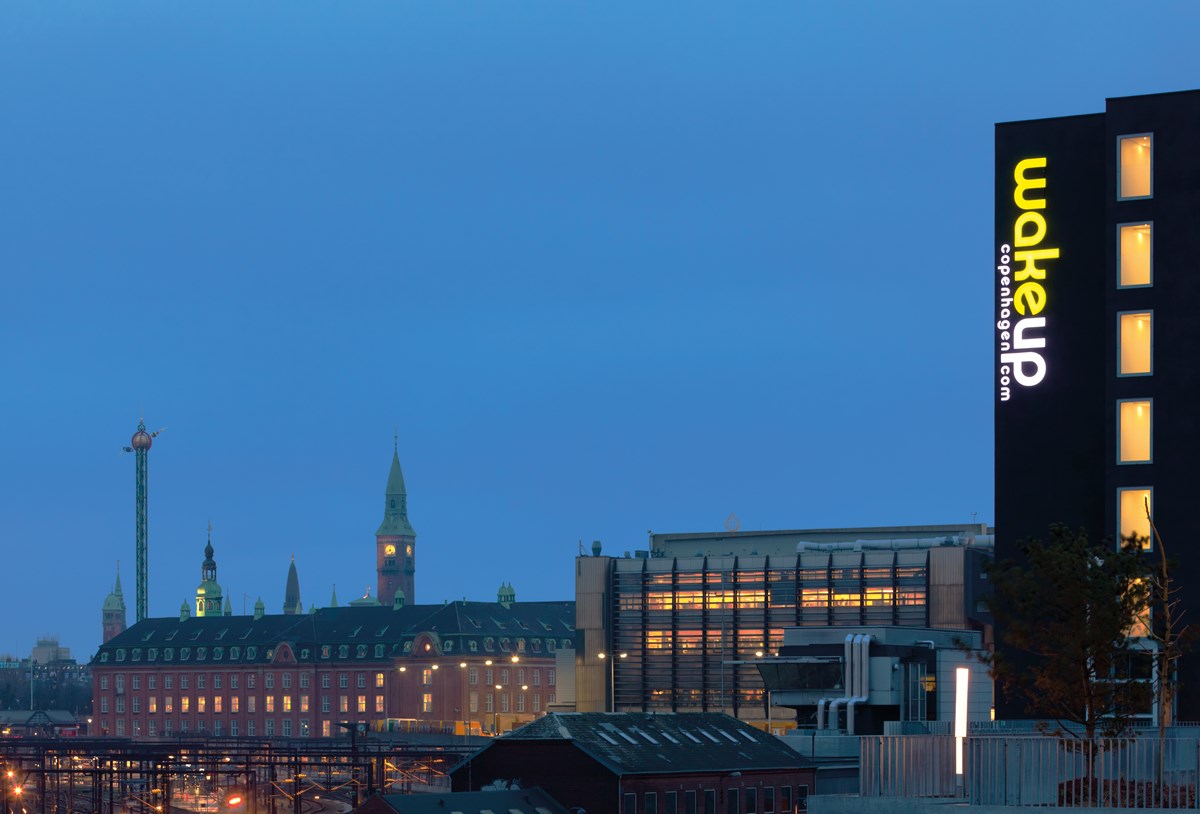 Cheap hotel Copenhagen – smart, modern hotel seeks price-conscious guests with a sense of quality, design and comfort.
You don't need a guide book to find the best and cheapest hotel, when you're visiting Copenhagen. Wakeup Copenhagen's hotels in the midst of the city's beating heart, are the hotels you have been looking for, long before you even knew it! Modern quality hotels that exude style, high quality, good service and a desire to meet your specific needs.
Wakeup Copenhagen is ideally located for all travellers looking for a cheap hotel in Copenhagen. If you arrive in our beautiful capital city by train, you will not have to roll your suitcase far before you find yourself in the middle of our modern, welcoming lobby. If you arrive by car, it is almost even easier – Wakeup Copenhagen on Carsten Niebuhrs Gade is located close to one of Copenhagen's main approach roads, just minutes away from the motorway. Sound like the recipe for a noisy nightmare which keeps our poor hotel guests awake all night? Wrong. Although Wakeup Copenhagen's hotels are located in central Copenhagen, they are situated in a quiet neighbourhood.
Cheap hotel in Copenhagen with innovative design and exciting interior – an experience for the mind and body. Architecturally, these are two gems that stand as a contrast to their surroundings. And contrast is one of the very words you could use to describe Wakeup Copenhagen. First of all, our prices, which are in sharp contrast to the prices at the rest of the city's hotels. Then comes our high level of service, which means our staff are always there to help you, whether you want fresh towels or directions. And finally, the room's décor, which combines design with towering comfort.
Looking for a cheap hotel in Copenhagen? – why choose something that is expensive and inconvenient when you can get brand new top quality at Wakeup Copenhagen with express check-in and a Bed & Breakfast service. Whether you are here on business or on holiday with your family, we have exactly what you are looking for, i.e. central location, a high level of comfort and low prices.
Common features of Wakeup Copenhagen hotels:
New and cool design
Central location
Air conditioning
Green Key environmental certification
24-hour staffed reception
Free Wi-Fi
Business Centre
No smoking
Option of allergy-friendly rooms
Breakfast restaurant
TV with a wide selection of channels
Lobby where drinks and snacks can be purchased
Good parking facilities
Bicycle rental
Ironing room
Air conditioning
Luggage storage
2-star hotel
Bicycle rental