Tivoli Friheden in Aarhus
Have a fun day in Tivoli Friheden
In Marselisborg Forest you will find Tivoli Friheden – a theme park within walking distance from the city centre. The theme park has got 4 roller coasters, 40 rides, playgrounds and stalls. There is something for everyone, children and adults, and in the summer there is Cool Friday with concerts and a great atmosphere. On this page you can read more about Tivoli Friheden Aarhus, which is one of the city's most popular attractions.
Rides in Tivoli Friheden Aarhus:
5D Cinemagic
Cobra
The Dragon
Haunted House
Illusions Factory
The Hurricane
Pegasus
The Pirate Ship
Bumper Cars
Rio Grande
Sky Tower
The Typhoon
…and much more!
Find information about opening hours etc. at Tivoli Friheden.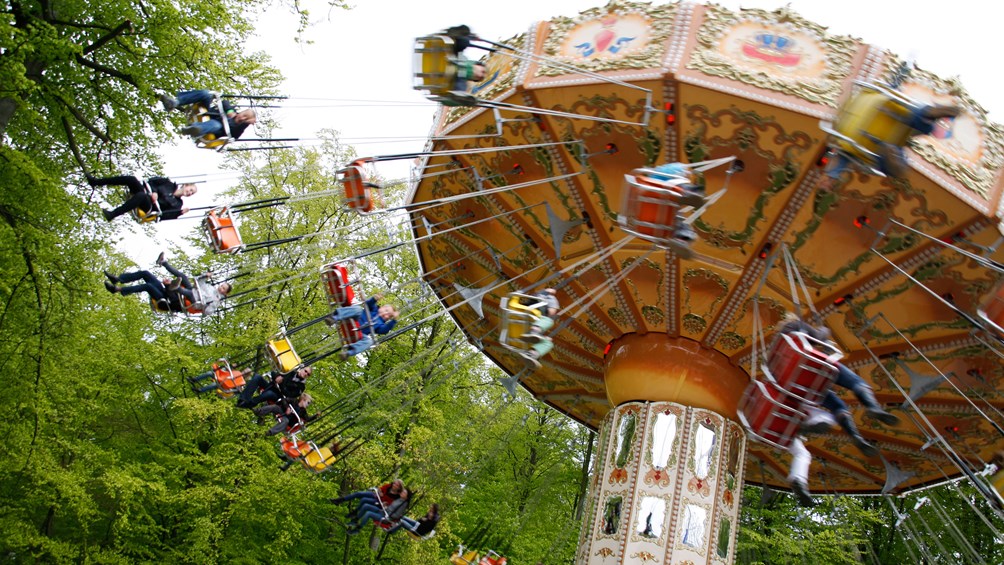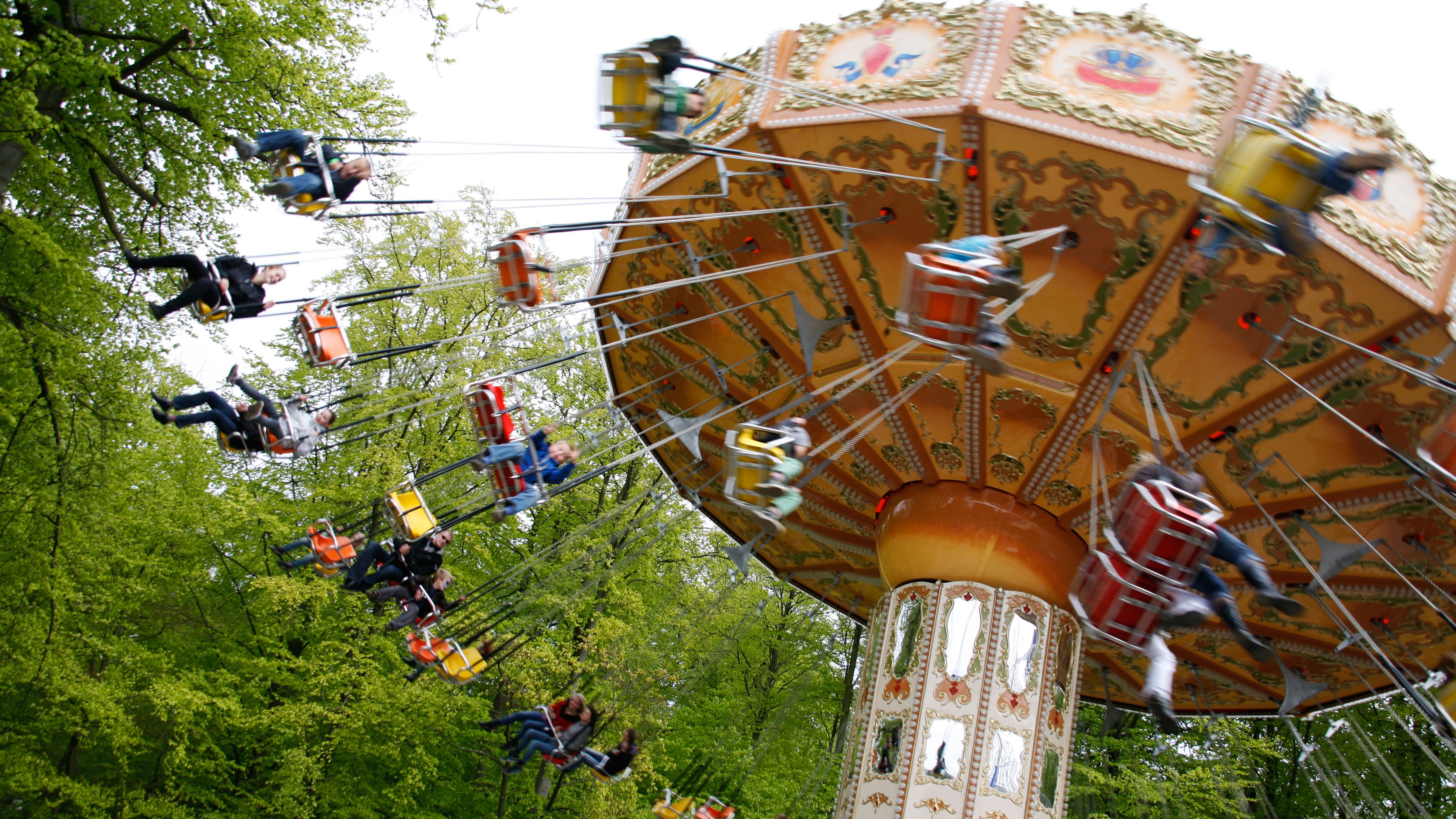 Entertainment in Tivoli Friheden – for the youngest
Do you know Pjerrot? He is doing a magic show for the youngest in Tivoli Friheden Aarhus, and between the many amusement rides the little ones meet the park's very own mascots Mrs. Frog and Mr. Rabbit. There are also Sunday events where DR/Ramasjang is entertaining with for example MGP, Little Nerd and X-Factor, and then there are various Sunday concerts and theater for the children.
For the 5 to 8 year olds, it is possible to take a driving license. This will be with initial theory in a "classroom" and then they are ready to drive around in the small electric cars to test their driving skills. For children between 3 and 5 years, it is possible to drive in a special lane so that they too can get a sense of how it feels to be a driver.
Entertainment in Tivoli Friheden – for the slightly older
With the 5D Cinemagic and the Haunted House in Tivoli Friheden you are able to play the wildest 5D games with the latest technology. The experience is ideal for those who like to play computer and compete against family and friends. The scary Haunted House shows some of the wildest 5D games filled with creepy zombies that should be stopped when they are trying to take over the world. Are you ready to fight?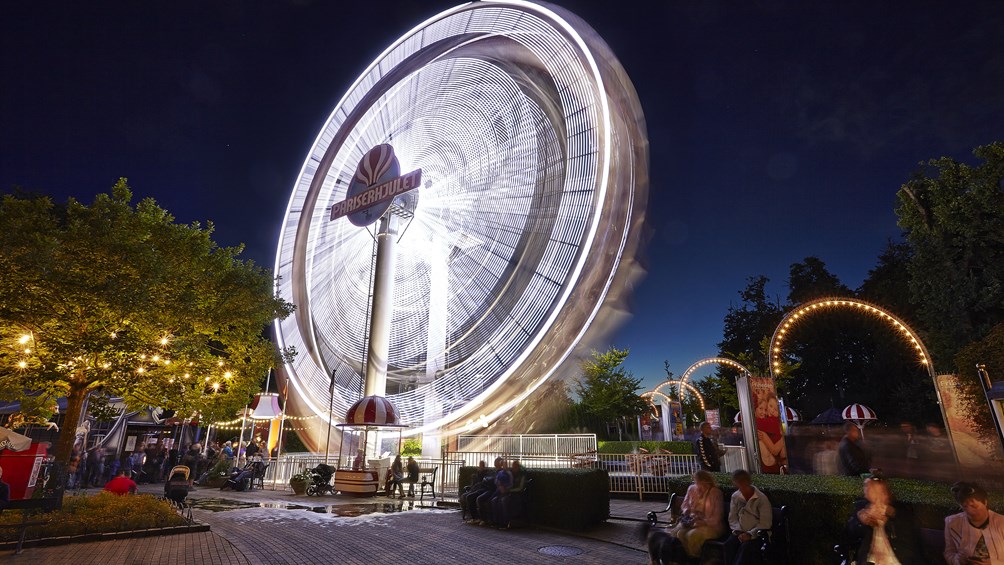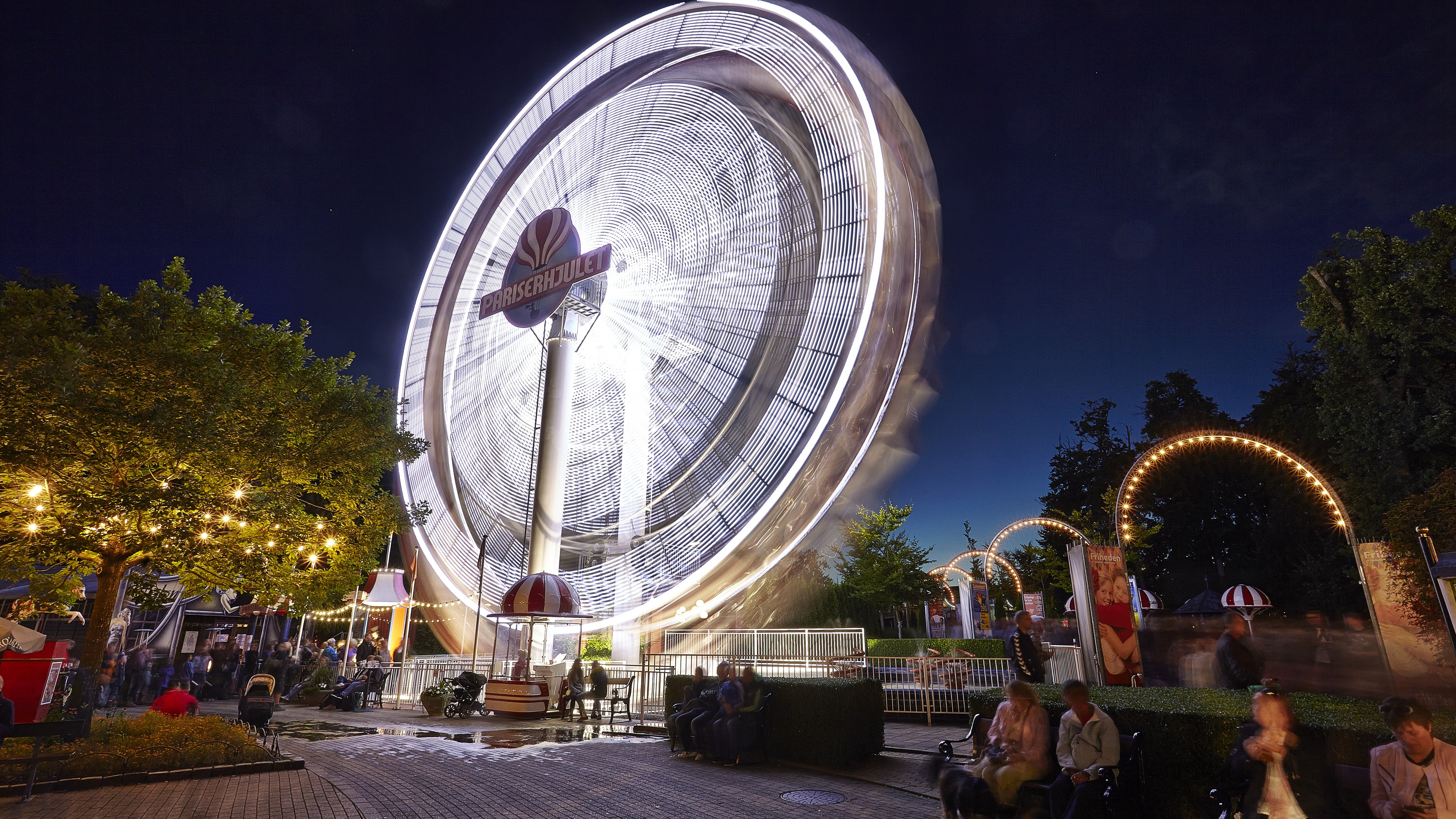 Food in Tivoli Friheden, Aarhus
Lunch bags, picnic barbecue, menus and all-you-can-eat. There are many options when you get hungry in Tivoli Friheden. In the public dining areas you can sit and eat your homemade food or use the barbecue grill.
Concerts at Tivoli Friheden
Tivoli in Aarhus offers a lot of great entertainment during the season, and it is especially concerts at Cool Friday that fills the park with music-loving guests. The program includes some of the best Danish rock and pop artists, and you can keep up with the different concerts at Tivoli Friheden's own website if you want to hear a certain artist and feel the unique festive atmosphere on Cool Friday.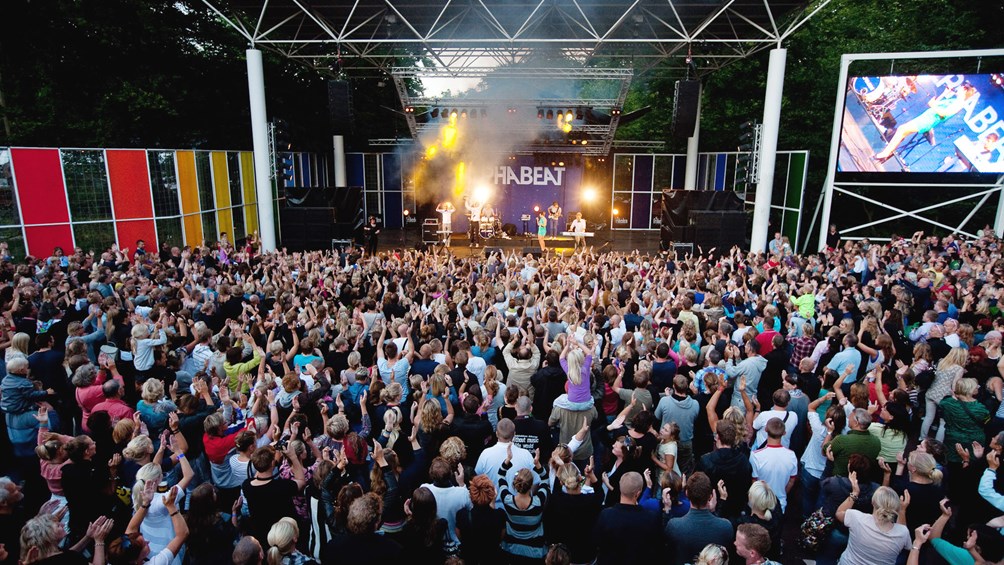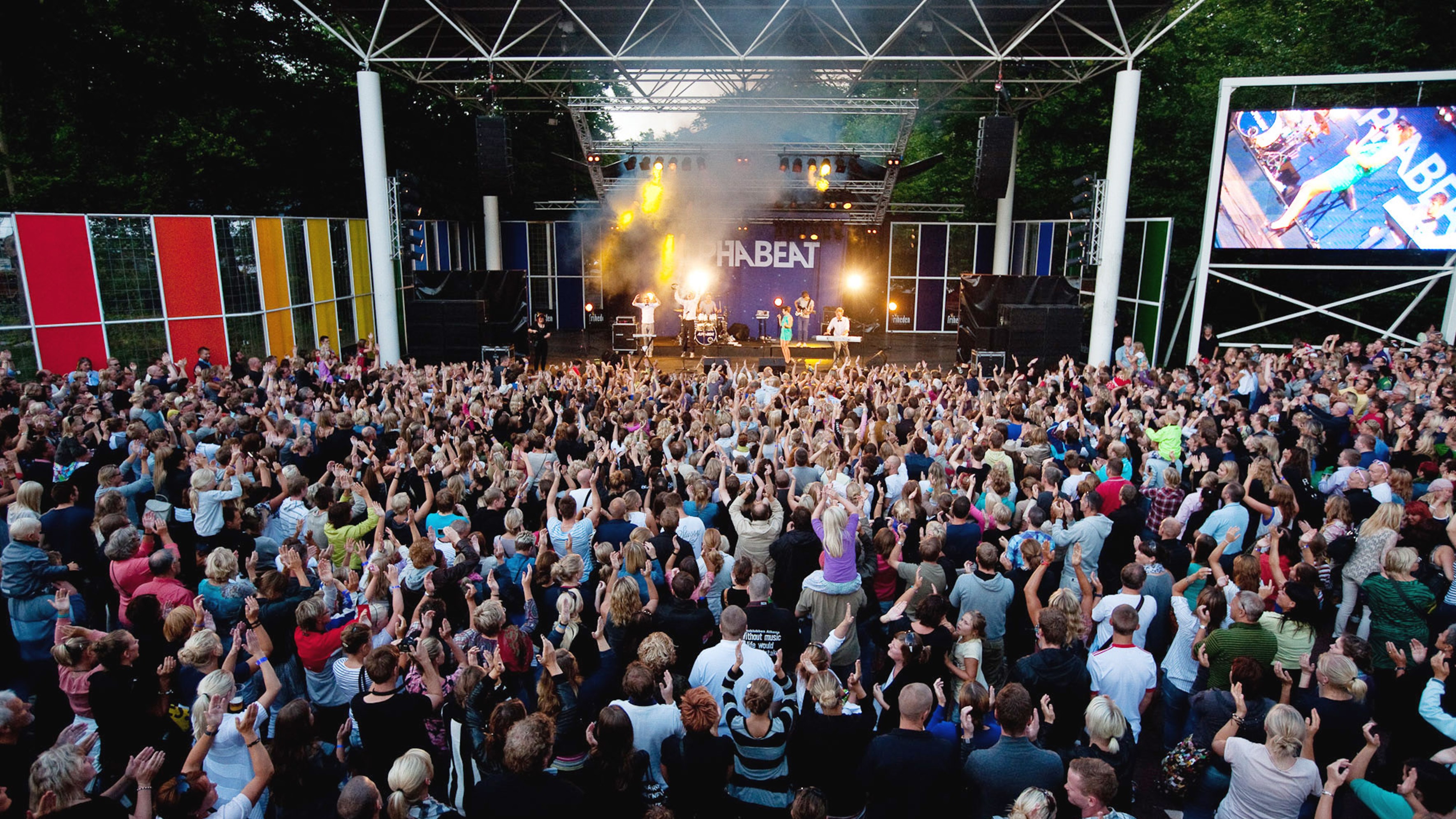 Hermans i Tivoli Friheden Aarhus
In 2013 the cultural center "Hermans" opened in Tivoli Friheden Aarhus. There have been major events in Hermans including music, conferences and theater. Hermans in Tivoli Friheden has room for 1,400 standing or 800 seated spectators. Size wise, Hermans is a total of 1,700 square meters, and nearly 500 of these square meters is a lobby with a 25 meter bar, a lounge area and wardrobe facilities. The cultural center organizes revues, theater performances, concerts, dinner shows, fairs, etc.