Stay at hotel near Tivoli Congress Center

If you need accommodation in connection with your meeting/conference or any other event, the Tivoli Congress Center can be helpful in arranging accommodation. You can choose to stay at Tivoli Hotel, which is connected to the congress center, or one of Arp-Hansen Hotel Group's other hotels, which is close to the congress center, namely Copenhagen Island and Wakeup Copenhagen. All three hotels are unique and have a high level of quality and service. Book accommodation online or contact us for more information on Tel. 8030 3045.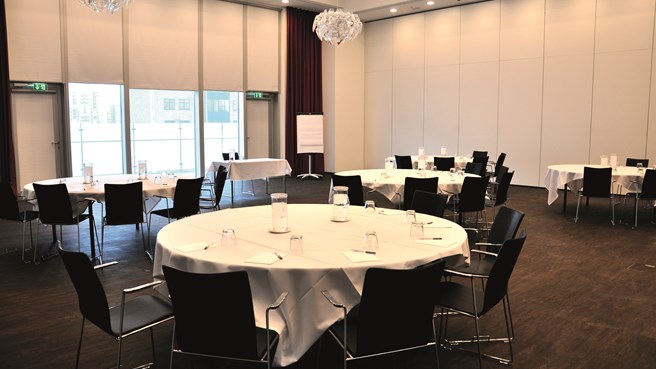 Total concept without limitations
In the construction of Tivoli Congress Center a lot of emphasis has been placed on integrating the basic technology in building. This makes for simple logistics and a high level of freedom when events are held.
All meeting and conference rooms contain state-of-the-art technical equipment and there is free and fast Wi-Fi in every rooms. Additionally, there is a car park, with direct access and space for 480 cars.
After a meeting or a conference, it is possible to stay at one of our Arp-Hansen Hotel Group hotels.
An attractive, vibrant and urban space under development
Both Tivoli Congress Center and Tivoli Hotel, Wakeup Copenhagen Carsten Niebuhrs Gade 11, Wakeup Copenhagen Bernstorffsgade and Hotel Copenhagen Island have flourished, in an area where only a few years ago there was almost nothing.
The area has been in rapid development, which has given the place a whole new life.
Over time, it is intended that you should be able to walk all the way through the city along the water side and on a raised path between the buildings. The first part of this path is already accessible from Tivoli Hotel to Bernstorffsgade. Here you can retreat for a break during an event in the congress center.