Cheap accommodation in the heart of Copenhagen

When traveling on a budget, what could be better than free attractions and activities? Although Copenhagen is one of Europe's most expensive cities, it offers several cheap and free experiences. On this page, you will find some suggestions as of what to see when you're on a budget. While you're at it, why not save some money on your hotel stay? At Wakeup Copenhagen you find a comfy bed to relax those feet after a long day in Copenhagen – always at a cheap price. The hotels are located at three different attractive addresses in Copenhagen. Wakeup Copenhagen, Borgergade right by Kgs. Nytorv, Wakeup Copenhagen, Bernstorffsgade a few minutes walking distance from Tivoli and Copenhagen's waterfront and last but not least Wakeup Copenhagen, Carsten Niebuhrs Gade on Kalvebod Brygge.
Sights and experiences on a budget
Copenhagen has tons of festivals within art, culture and literature and you can always find an event that fits your budget. During the summer, you can find countless street parties and flea markets in the city's various neighborhoods. You can find more inspiration on aok.dk. Before you visit the city, you can e.g. sign up on the site downtown.dk, which offers experiences, restaurant visits, spa treatments and much more every day, at half price. In Copenhagen, practically everybody rides a bike. It is the best, fastest and easiest way to experience the city – and it is cheap. You can rent bikes different places in Copenhagen or at one of our three Wakeup hotels. You can also buy a 2-zone card for public transportation that can get you around most places in the city center - use the electrically powered city circle bus, the metro, or rent one of the many electric scooters and you will get around the city quickly.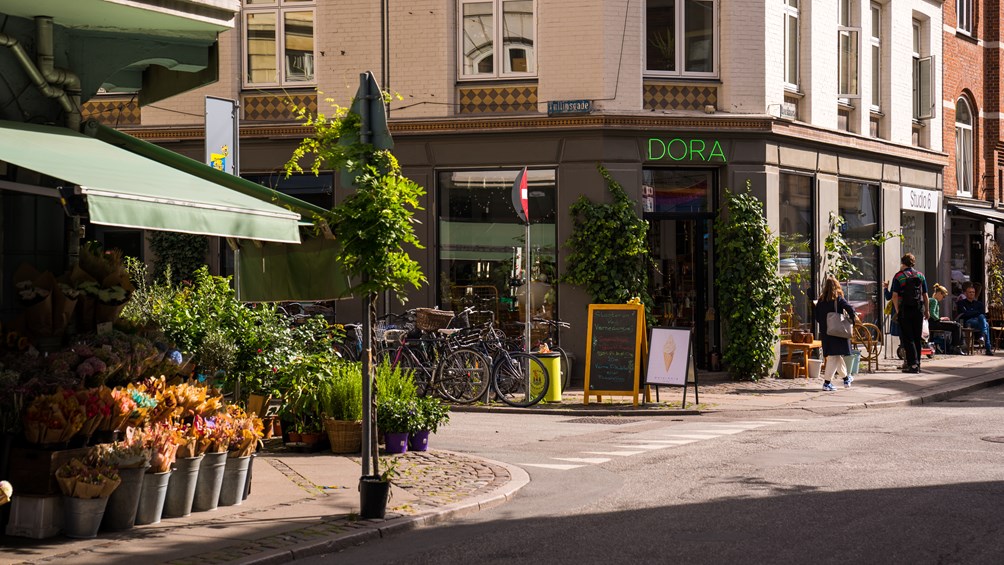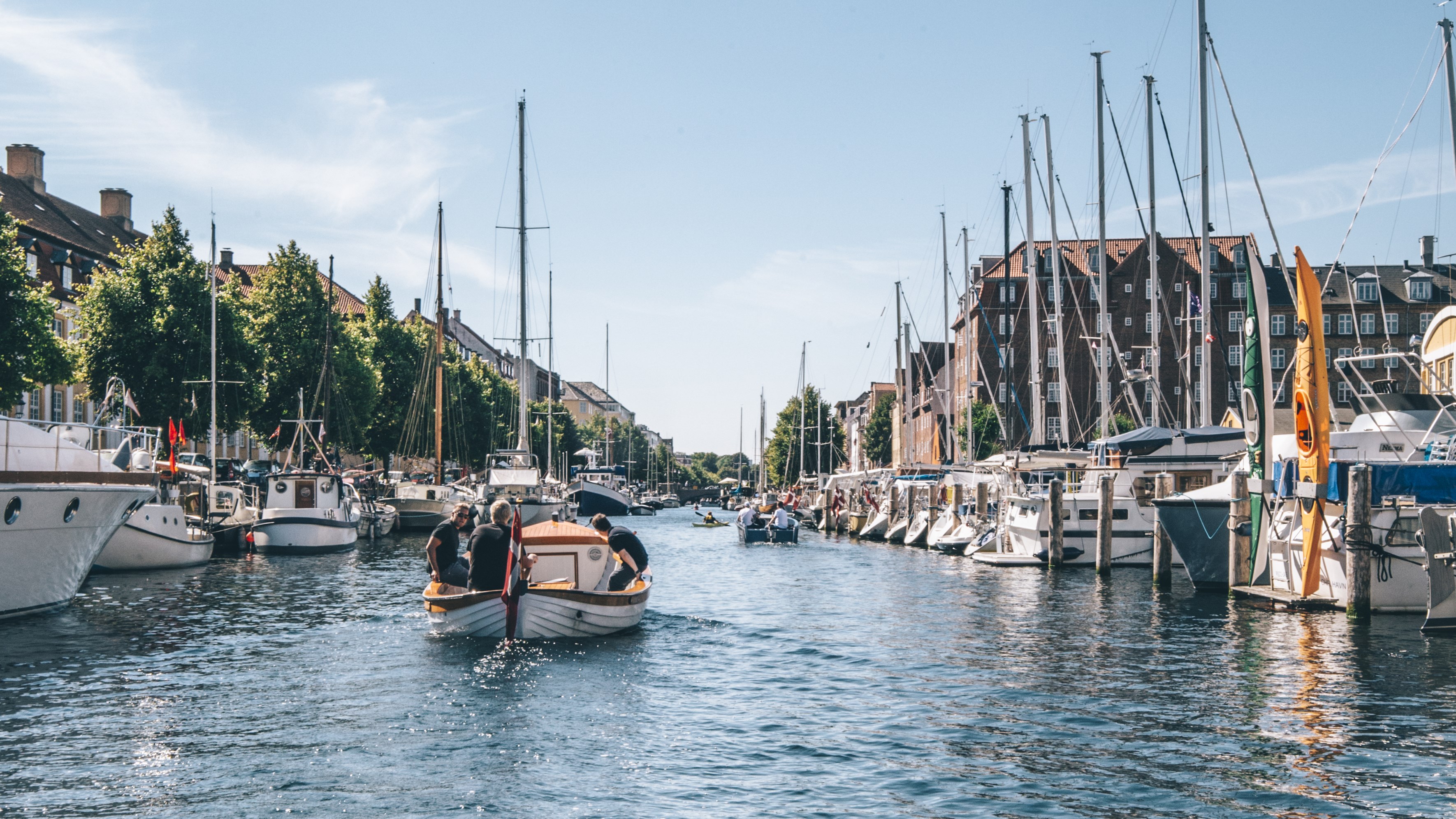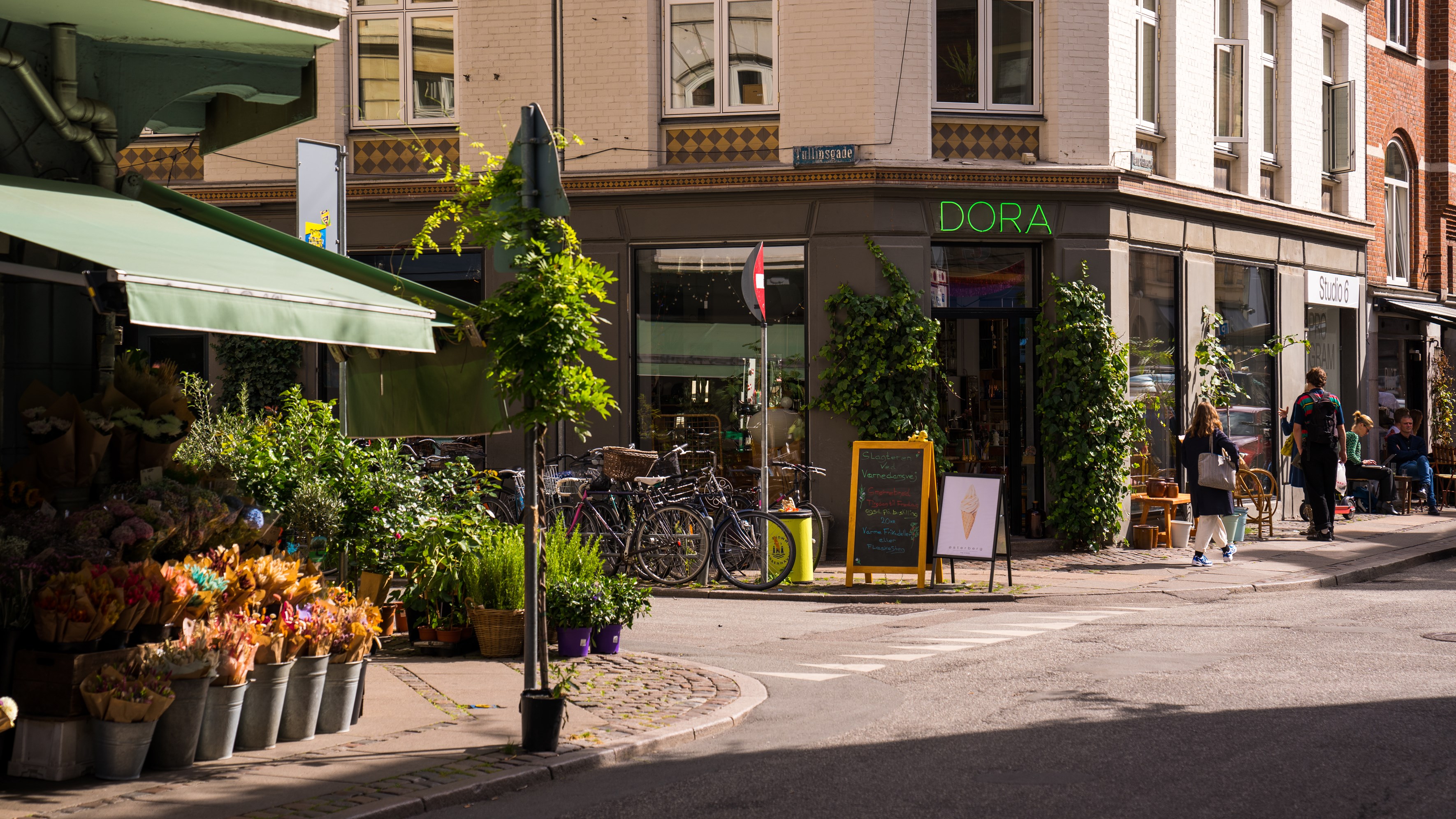 Experience Copenhagen on a budget
Below you will find a small excerpt of some of the many cheap experiences you can get when you visit Copenhagen:
Folkehuset Absalon
Absalon is a community space where locals and others come together through various activities. Every evening at 6 p.m. there is communal dining at long tables, where the day's menu is being served on large plates. You can get the menu for only 50 kroner. per person. Buy tickets in advance, if you want to make sure to get a seat.
Canal Tour
A canal tour is also a cheap and cozy way to experience the city from the water. The tour is with a guide, and sails you around on a relaxing tour in Copenhagen's canals past many of the city's sights and old and new neighborhoods. Alternatively, you can buy an ordinary bus ticket, take the Harbor Bus, and see Copenhagen from the waterside in this way.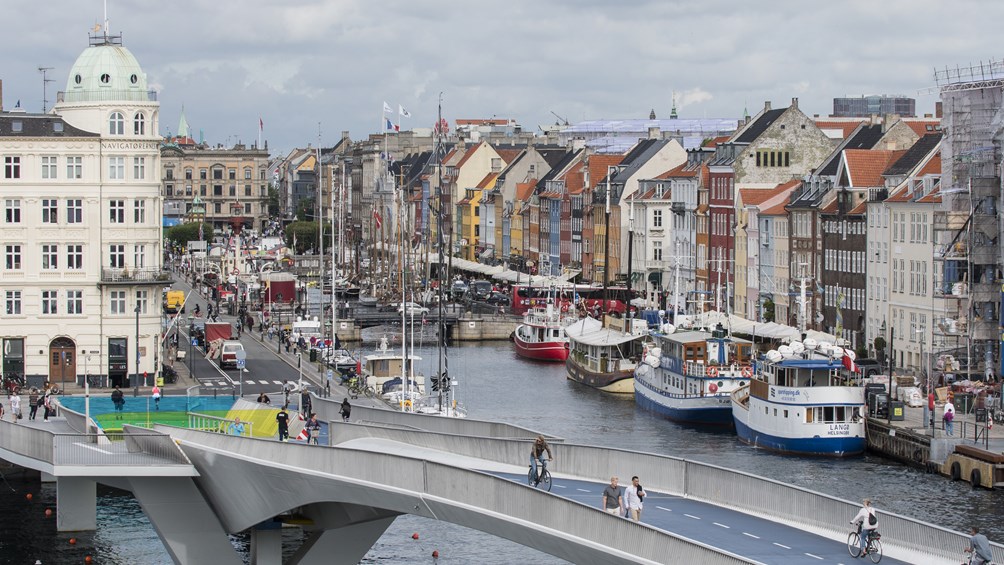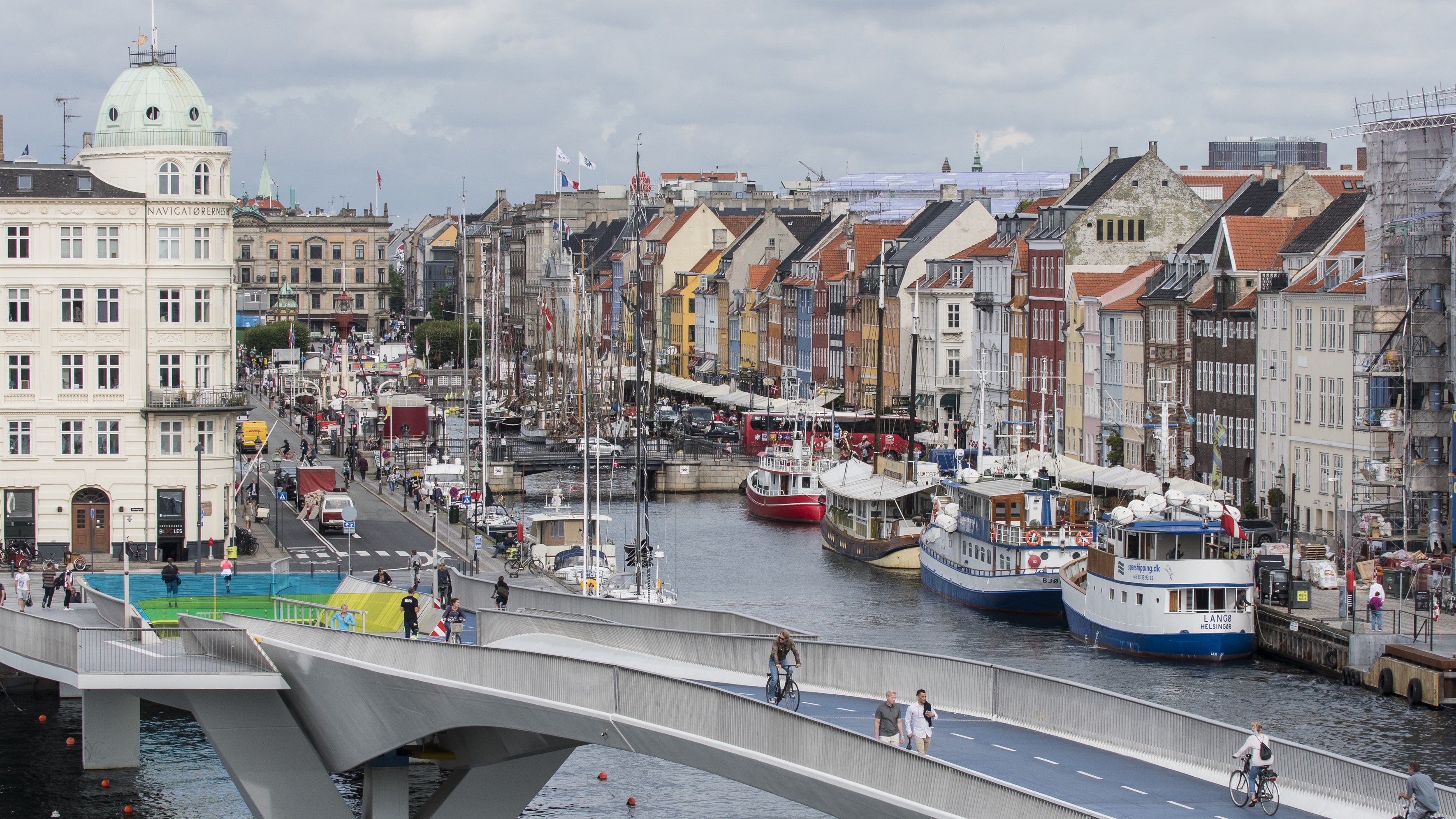 The tower at Christiansborg
Enjoy the view of the city Visit Christianborg's tower, 'The Tower'. It is with its 106 meters Copenhagen's highest and offers a magnificent view of the city. It is free to visit the Tower and is open every day (except Monday).
Free experiences in Copenhagen
There are lots of exciting free experiences in Copenhagen. We have given some suggestions on some of the best things you can do for free in the city
Islands Brygge Harbour Bath
The harbor bath at Islands Brygge is especially a popular place to visit during the summer months, where both locals and visitors enjoy sun and water by the cozy waterfront at Islands Brygge. There is ample opportunity to relax on the green lawns or take a refreshing dip in the harbor. You can easily bring your own food and drink that you can enjoy, or visit the cozy cafes nearby.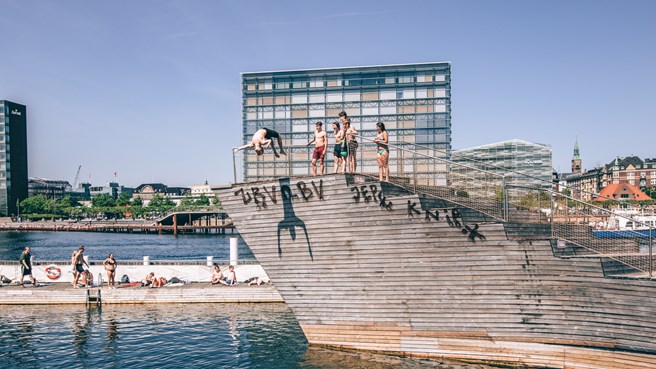 The free town of Christiania
The free town of Christiania is still one of the country's biggest attractions and if you have not been there before, it is defiantly worth a visit. It costs nothing to walk around the free-spirited town of Christiania and it is rather cheap to eat in one of Christiania's restaurants.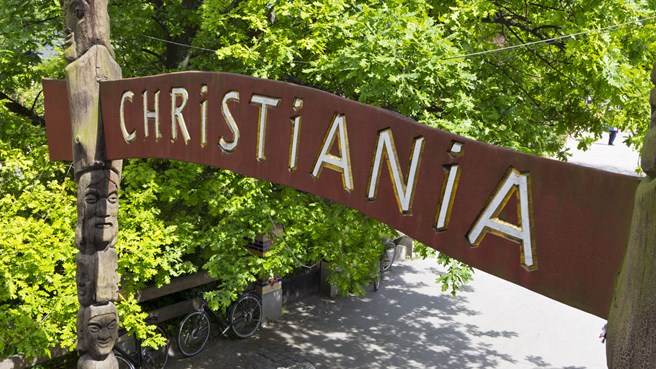 Explore Copenhagen's districts
One of the best ways to experience Copenhagen from its most cozy and authentic side, is to put on your hiking boots and go exploring in the different parts of the city.
With the
Know Your Bro app
, you can get a free city guide to either Nørrebro, Vesterbro, Amager or Østerbro. It is completely free and you can walk around at your own pace and feel the vibrant Copenhagen on your own body.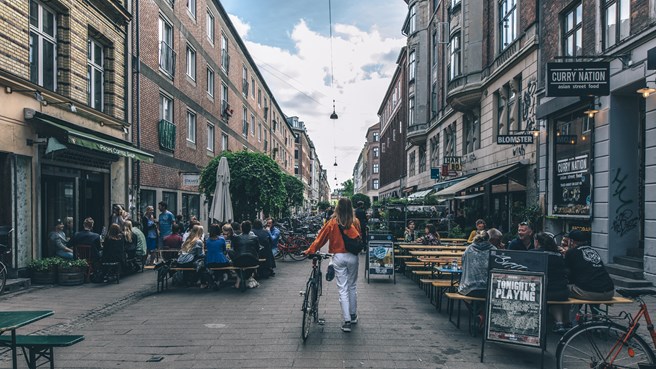 Bispebjerg Cemetery
At Bispebjerg Cemetery in the northwest quarter of Copenhagen, you will find one of the most cozy and beautiful alleys to walk on. In the spring when the cherry trees are in bloom, the area is especially visited by people who come to get a nice picture with the beautiful pink flower trees.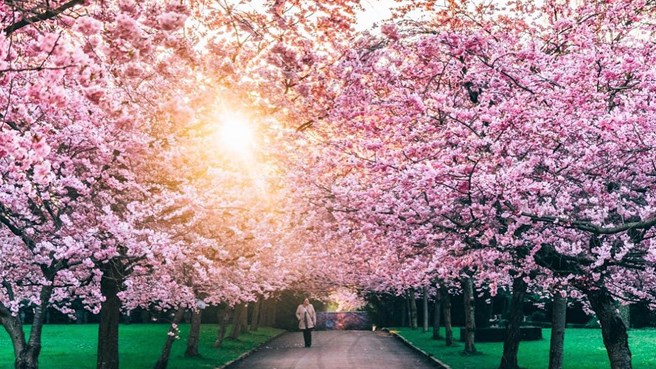 Sleep cheaply in Copenhagen from
At Wakeup Copenhagen you can get a cheap accommodation in Copenhagen very close to the pulse of the big city, but at the same time get peace for a good night's sleep. Wakeup Copenhagen are new, smart and cheap budget hotels in the center of Copenhagen. Whichever one of our 3 hotels you choose to stay at, you can be sure that it is both cheap and central - every time.
Free Wi-Fi
TV with a wide selection of channels
Desk
Air condition
Double bed 160 cm
Getama mattress
100% smoke-free hotel
Breakfast Buffet
Business Center
Bike rental
Parking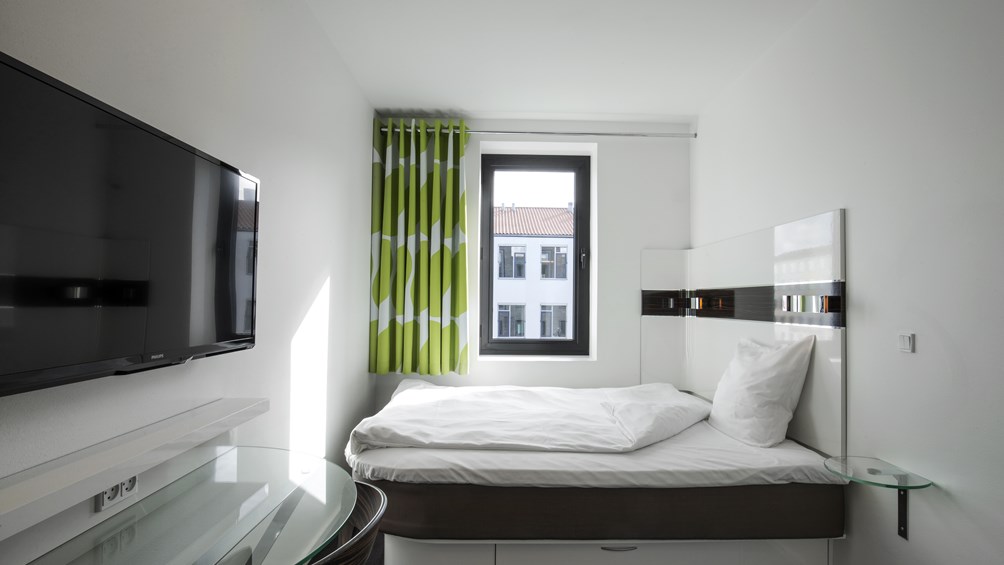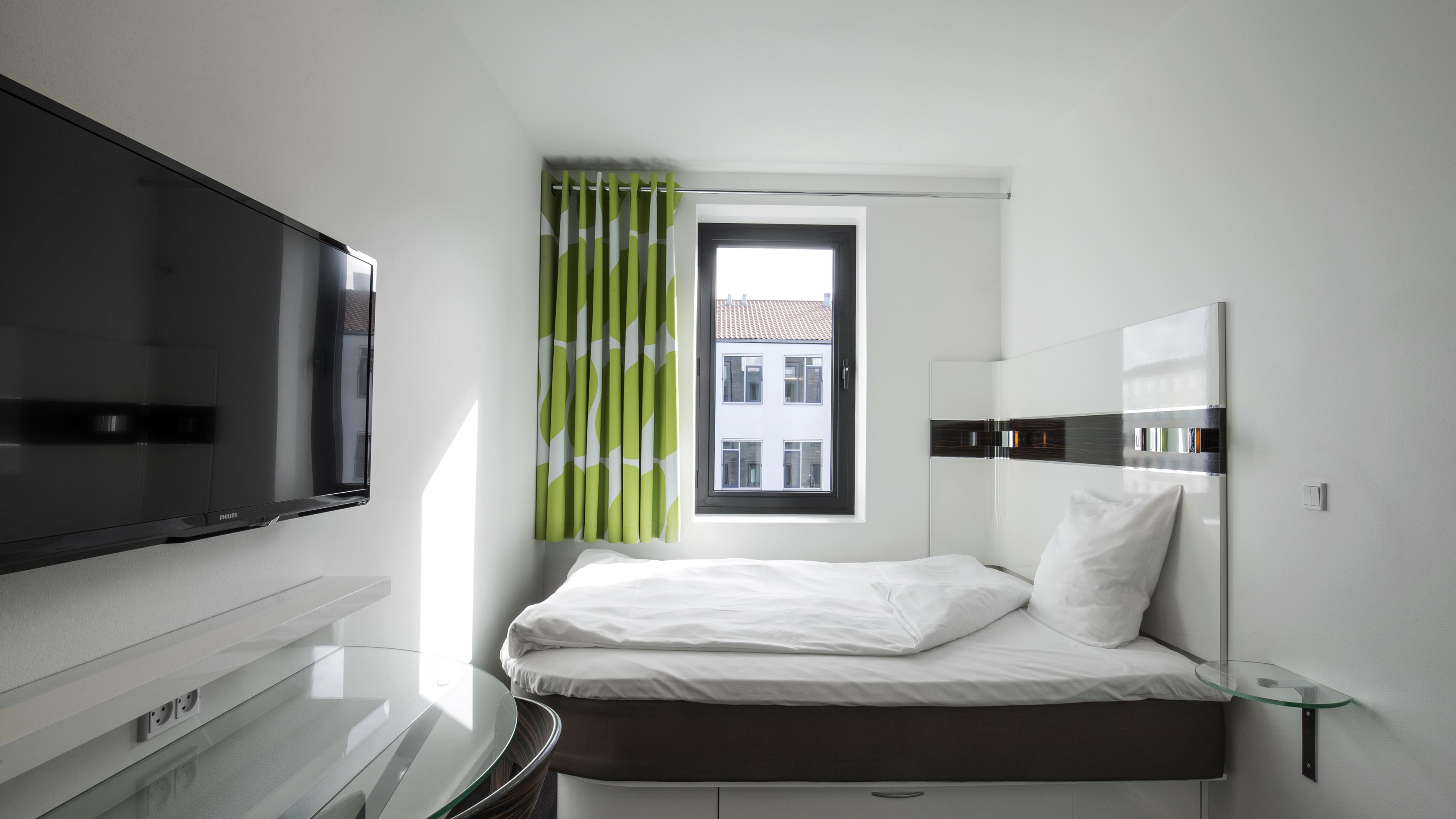 Breakfast on a budget!
Get a good (and cheap) start to the day with breakfast for only per person. for children under the age of 12, and children under the age of 3 eat for free.