Tivoli Copenhagen
Tivoli is an adventurous amusement park in the heart of Copenhagen and was founded back in 1843. Visitors can ride the renovated, century-old roller coaster, enjoy the famous Saturday evening fireworks display or just soak up the story-book atmosphere with friends and family in the beautiful Tivoli Garden. Tivoli is one of the world's oldest amusement parks. In addition to all the exciting rides Tivoli has to offer, the old garden also offers great dining experiences from gourmet to fast food as well as concerts, musicals and other activities throughout the year.
Tivoli's magical seasons
Have you already had the chance to visit Tivoli? Then do not hesitate to return for another visit. Tivoli has several different seasons, each of which makes the amusement park so unique. Among other things, you can experience their heart-warming Christmas theme, the spooky Halloween atmosphere and cool Friday rock on the Lawn every summer, where both Danish and international artists perform for large children, young people and adults and create a very special festival atmosphere. Every Friday and Saturday night, the evening ends with a festive fireworks show. The different seasons make Copenhagen Tivoli a beautiful and magical place to experience. Have you not yet visited Tivoli? Or is it many years ago? Then maybe it's take some vacation with your family and visit the old amusement park Tivoli.
Read more about Tivoli's seasons here.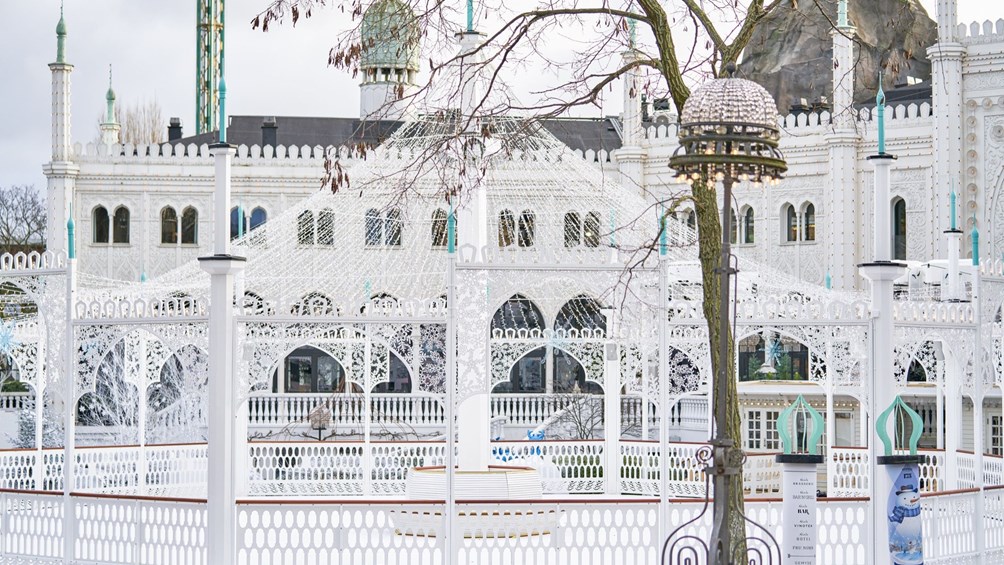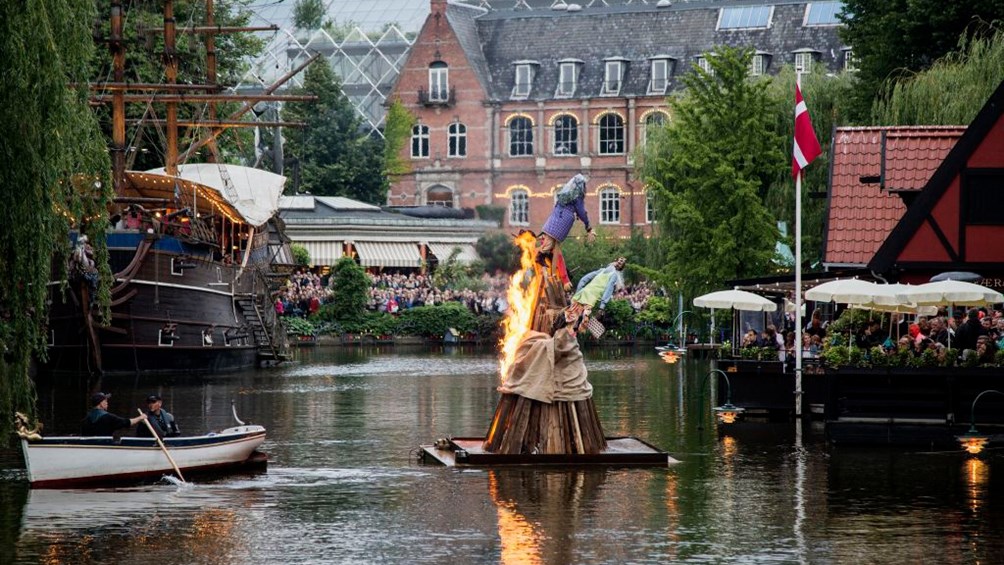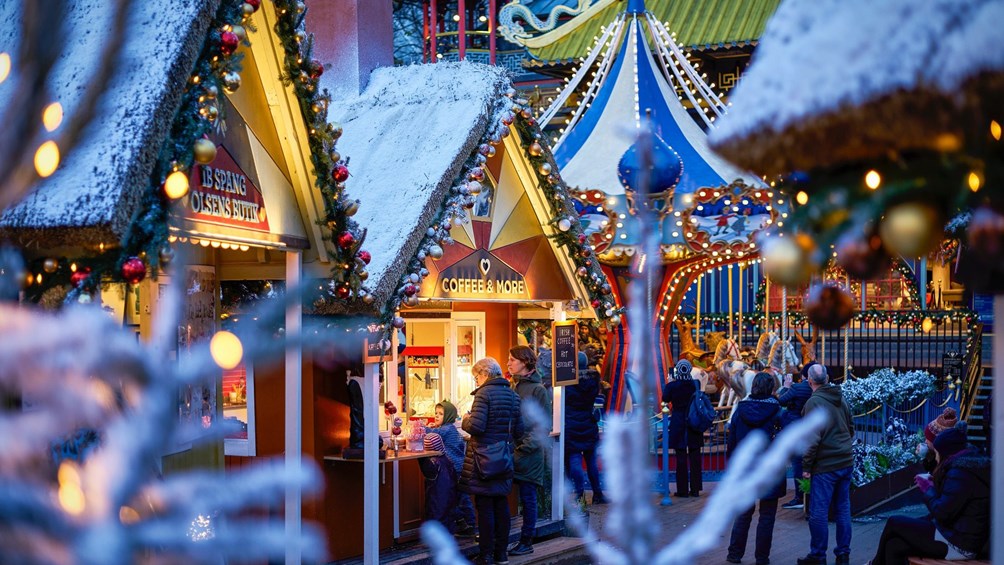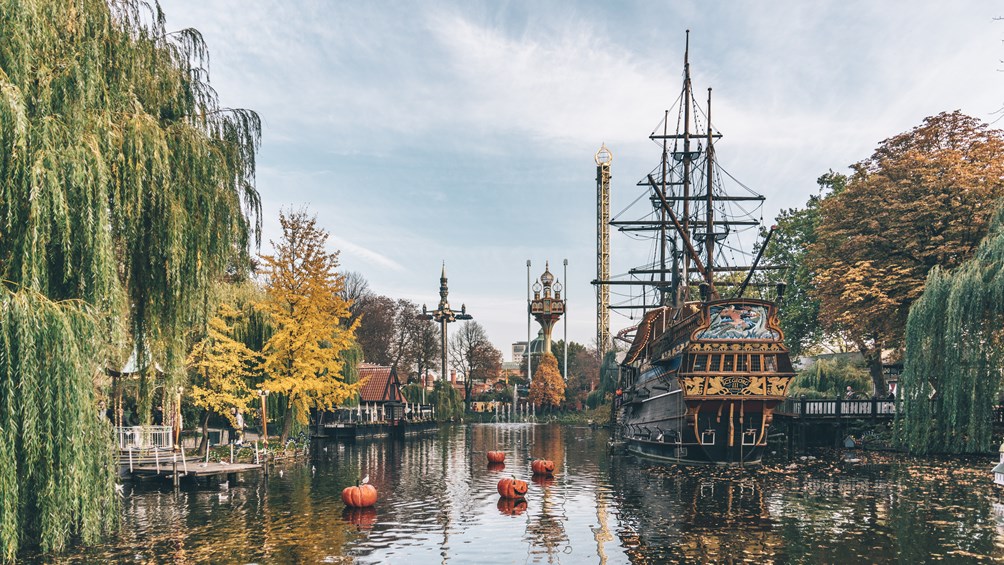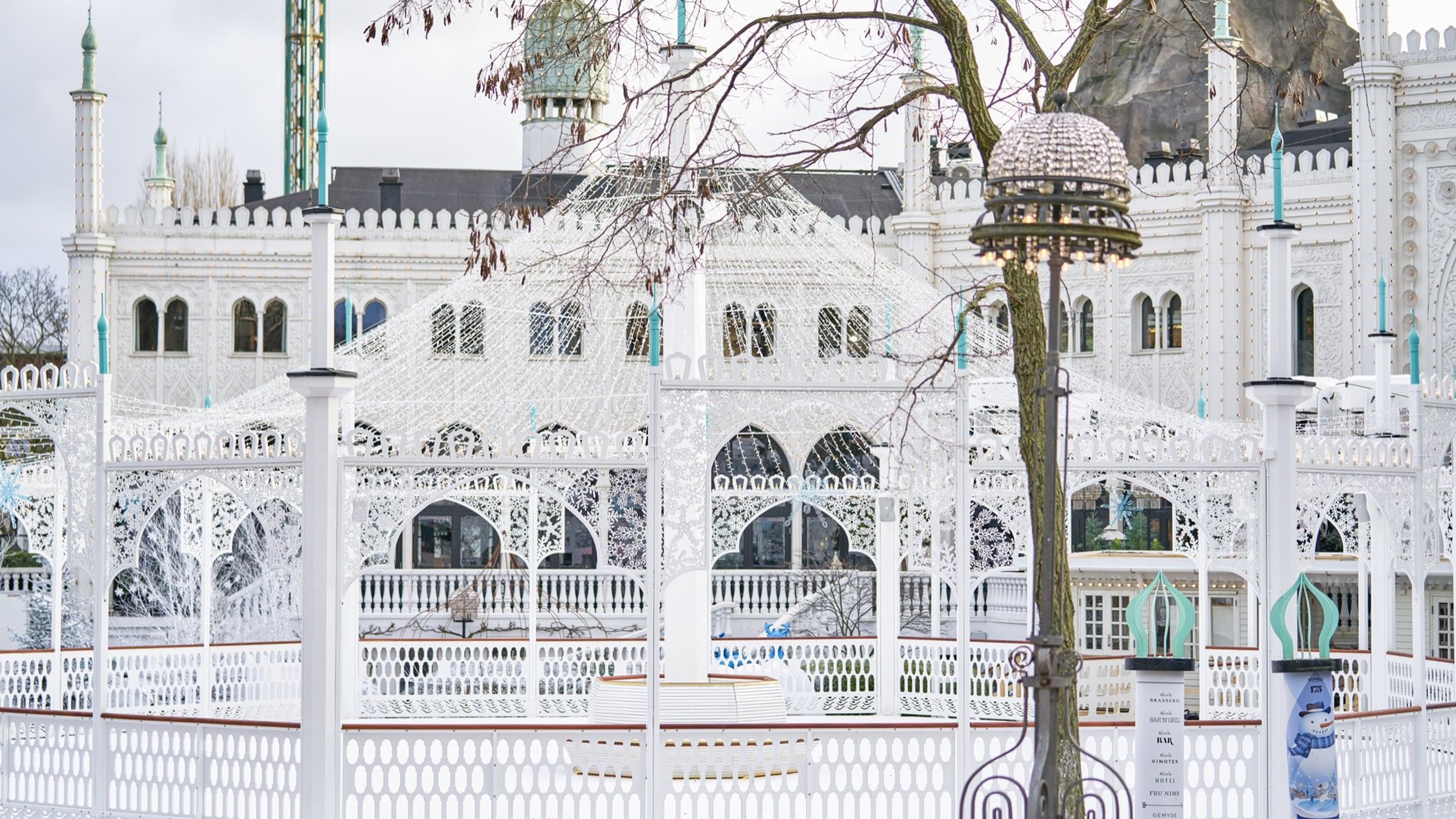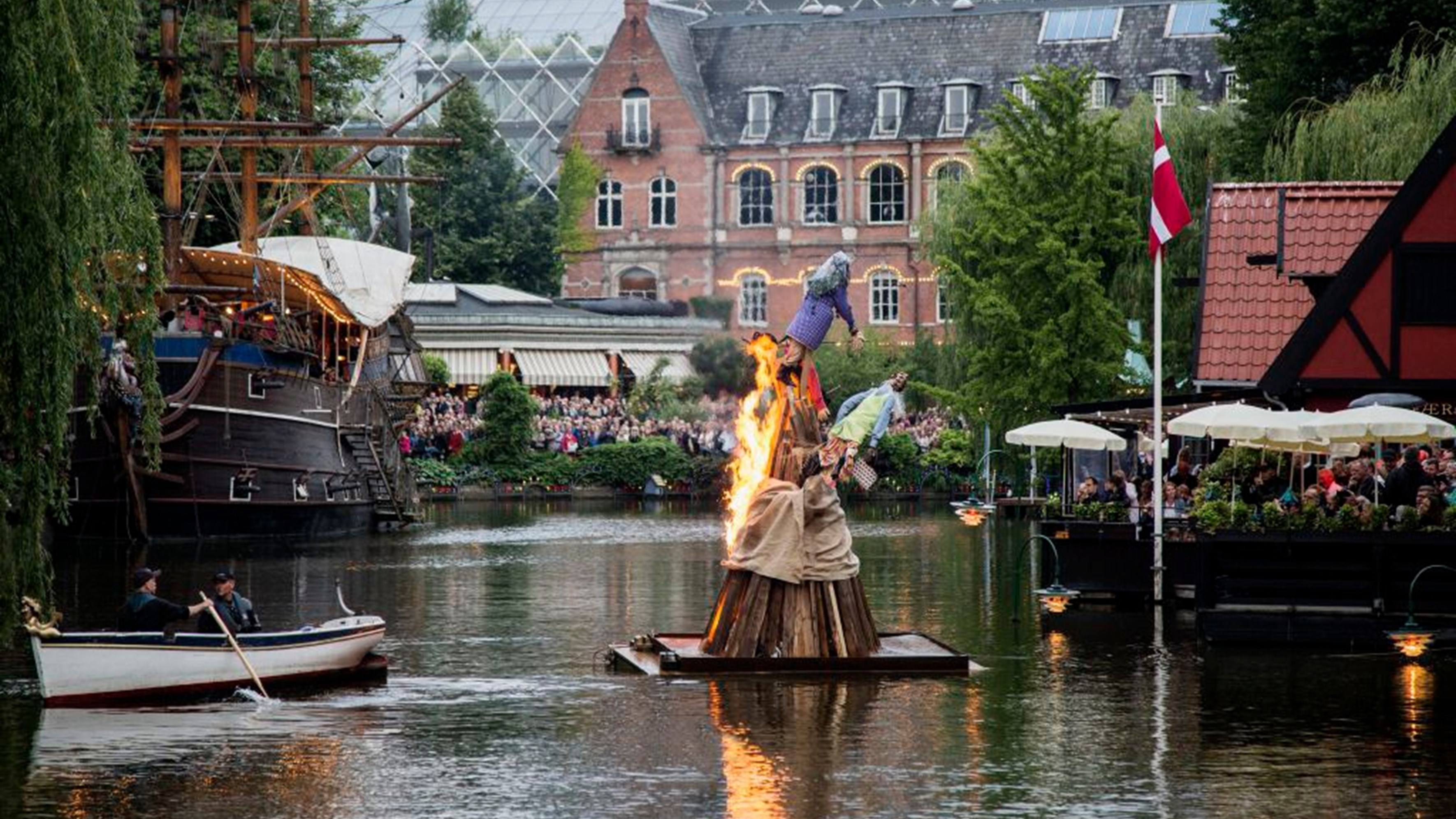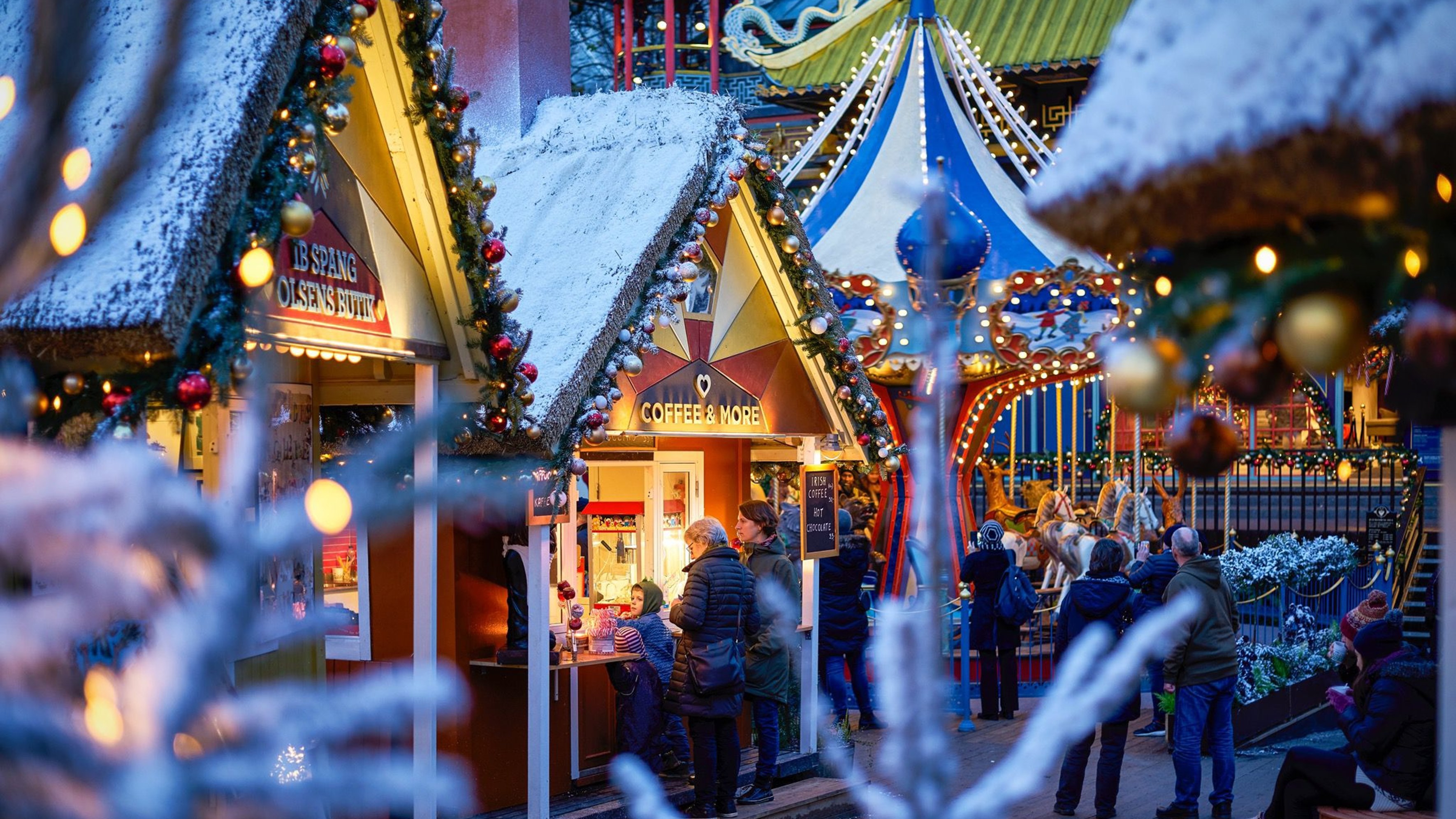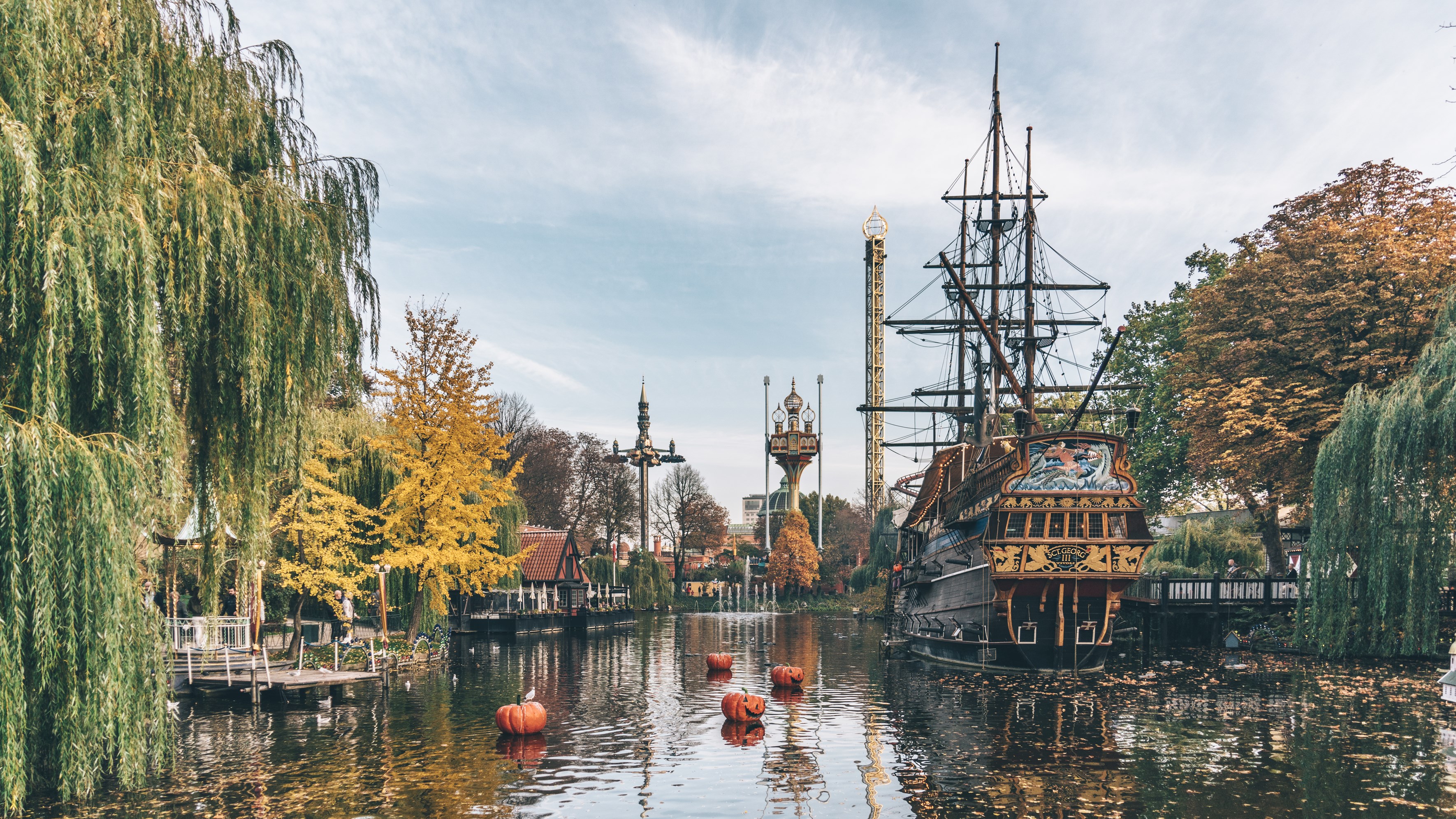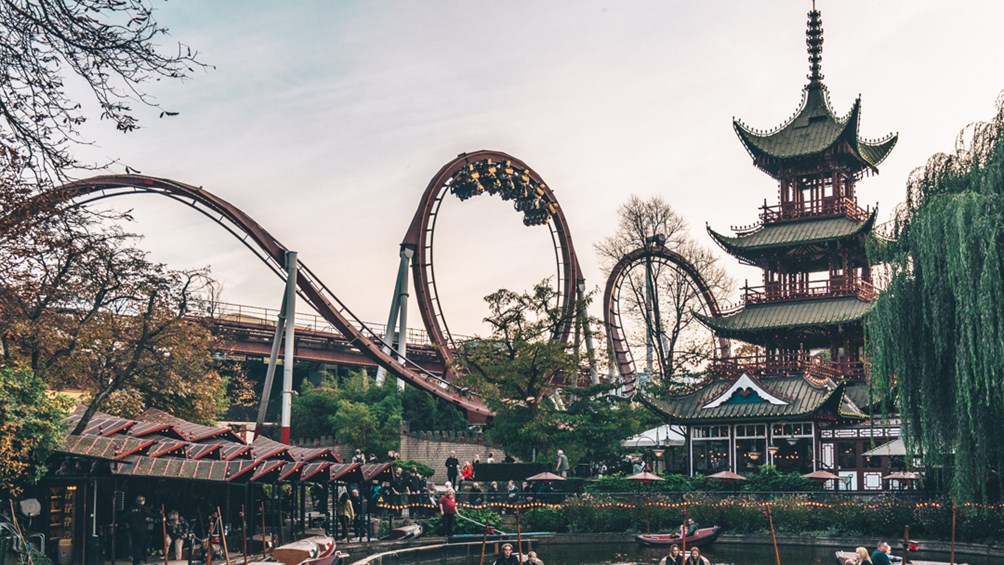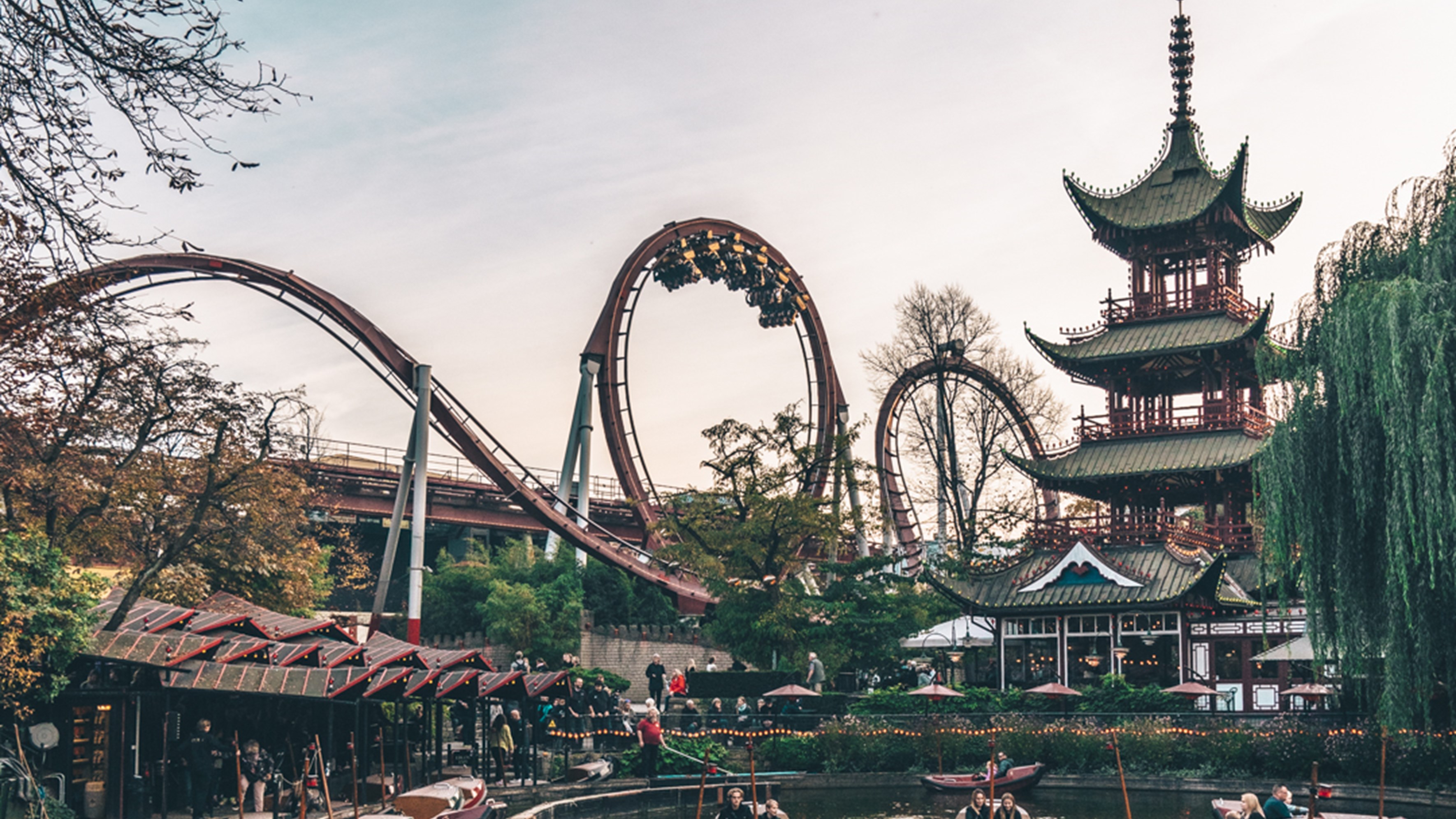 Fun rides at Tivoli
Do you know all the rides at Tivoli? Maybe you even have a favorite among them? There is tons of fun rides in Tivoli - for both big and small. You can get a beautiful view over Copenhagen at The Ferris wheel, go on a journey through 32 of H. C. Andersen's fairy-tale scenes or if you dare or try the wild ride The Demon that features three amazing loops and reaches 28 meters at its highest point. Whatever your preference in rides might be, you can be sure that you'll find it at Tivoli. Bring the family or some friends and enjoy a cozy and magical day at Tivoli.
Eat in Tivoli
Feeling hungry after having tried some of the many rides, or do you just want to enjoy an evening with good food in the beautiful Tivoli garden, then you will find a large selection of delicious restaurants in Tivoli. There really is something for every taste. Everything from spicy Asian food, juicy steaks to the traditional Danish classic open sandwiches (smørrebrød).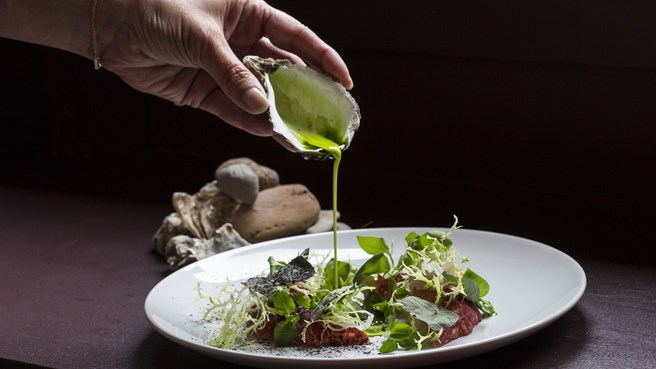 Tivoli Food Hall
Tivoli Food Hall is a food mecca without comparison. Here you will find no less than 16 food stalls, with food from all corners of the world and different food concepts. Tivoli Food Hall is located on Bernstorffsgade where there is an entrance, but you can also visit the food market from inside Tivoli itself. Regardless of which entrance you choose, you can, when the weather allows it, sit outside and enjoy your food with a view of either Tivoli, or towards the lively Bernstorffsgade. Tivoli Food Hall is open all year round, with all kind of price ranges.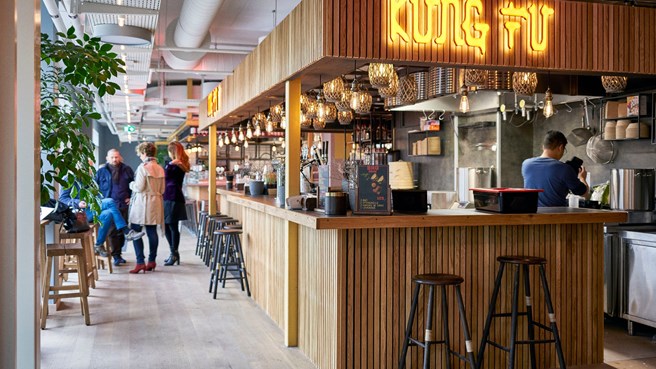 Are you visiting Copenhagen, and do you want to live close to Tivoli?
At Wakeup Copenhagen, you live close to Tivoli in the heart of the big city. All the hotels are only a few minutes' walk from the 'old garden', and you are close to both Copenhagen Central Station, Strøget, Nyhavn and all the city's best sights. All rooms at Wakeup Copenhagen have a TV, work desk, air conditioning, free Wi-Fi and some nice breakfast restaurants, where a delicious breakfast buffet is served every morning from only .
If you want to spend the night in the center of Copenhagen, then Wakeup Copenhagen is the perfect choice. Smart hotels right in the heart of Copenhagen - even at a good price.
Here you can see the hotels' central location in relation to Tivoli