The area around Wakeup Aarhus, M.P. Bruuns Gade
Wakeup Aarhus is situated at the corner of M.P. Bruuns Gade and Jægergårdsgade, giving us a very central location. From this base, you will be close to all of the city's attractions, cafés and buzzing city life.

Wakeup Aarhus, Bruunsgade
Cool and modern budget hotel in Aarhus – close to shopping and the central station.
Read more
Shopping
For shopaholics on the lookout for their next strike, Wakeup Aarhus is the perfect base for a weekend full of shopping in Aarhus. Aarhus is the leading city for shopping in Jutland, where you can find unique local shops as well as exclusive fashion brands. According to Visit Aarhus, the city has in fact been elected the best city for shopping of all Nordic countries.
Wakeup Aarhus is located in the charming Frederiksbjerg quarter, which contains small speciality shops, cosy sidewalk cafés, stores selling delicacy goods, hip cocktail bars and restaurants. You will also find the shopping mall Bruun's Galleri which borders on Wakeup Aarhus and is known as Denmark's biggest city mall with approximately 10 million visitors annually. Bruun's Galleri comprises all of the popular highstreet brands and you can easily spend a full day in the mall.
Besides Bruun's Galleri, the quarter has several shops selling anything from fashion brands to delicious speciality goods. Another interesting area close to Wakeup Aarhus, M.P. Bruuns Gade is the quarter of Vestergade, which is a highly popular shopping area among all style-conscious and determined shoppers. On the lookout for fashion wear, second-hand products, cafés or art galleries? Vestergade is a quarter seething with creativity, where you can find something that fits your taste.
If you are into mainstream fashion, the shopping street 'Strøget' in Aarhus is a very good base for your next shopping day trip. Strøget consists of one longer street, stretching 850 metres through Aarhus from Bruun's Galleri to the square 'Store Torv' close to Aarhus cathedral. Here, you will find all of the popular highstreet shops, such as H&M etc.
Preferring local designs and artistic products? If that is the case, make a visit to the Latin Quarter – a dearly beloved area within Aarhus where you can find designer clothes, arts and crafts for individualists. The Latin Quarter is situated approximately 1.5 kilometres from Wakeup Aarhus. You will also find several interesting sidewalk and backyard cafés where you can enjoy a nice cup of coffee or a light meal.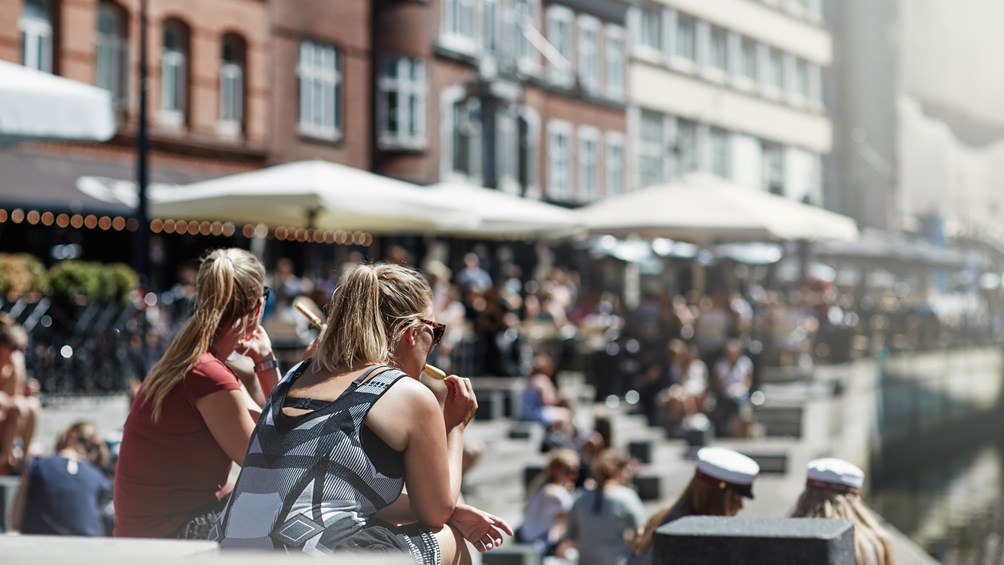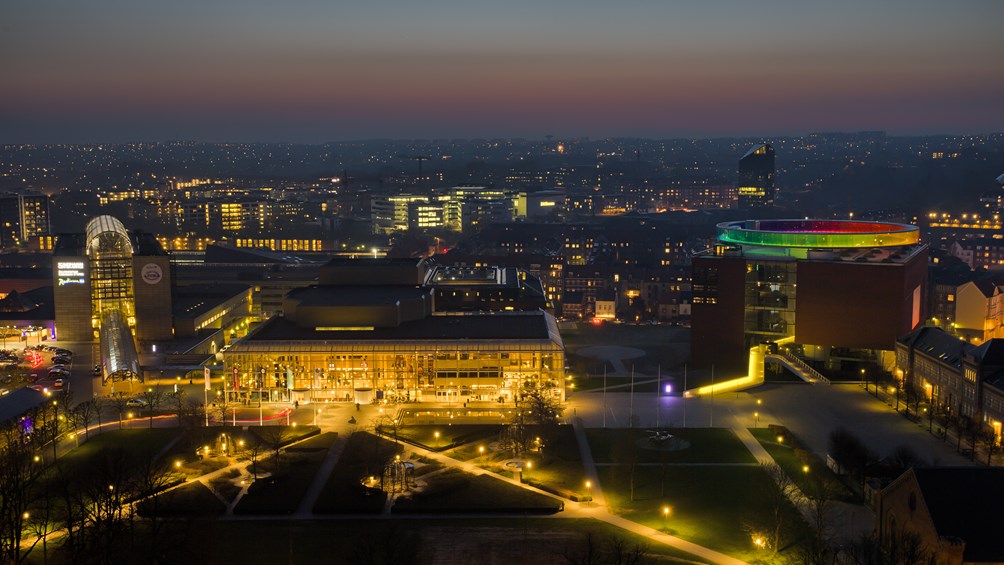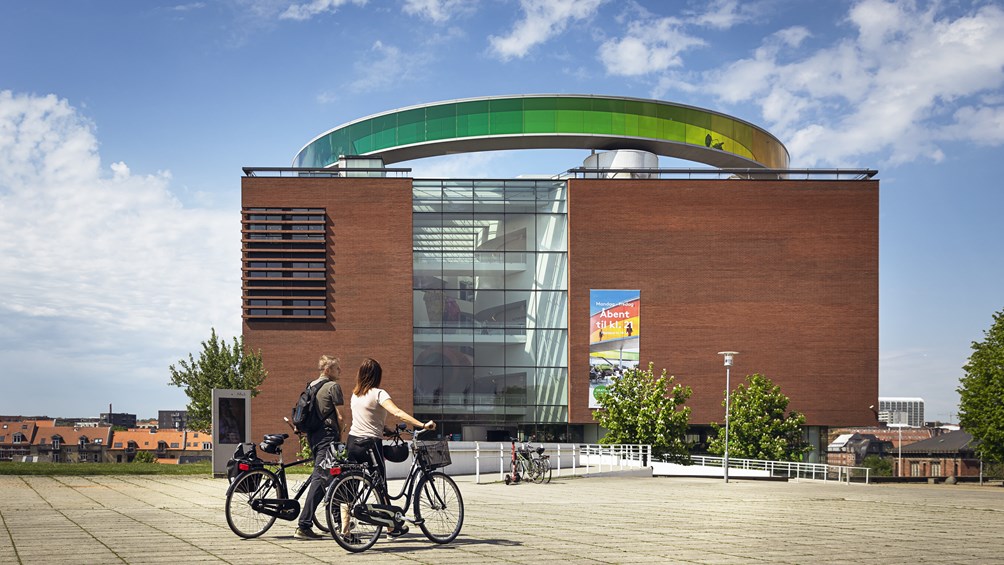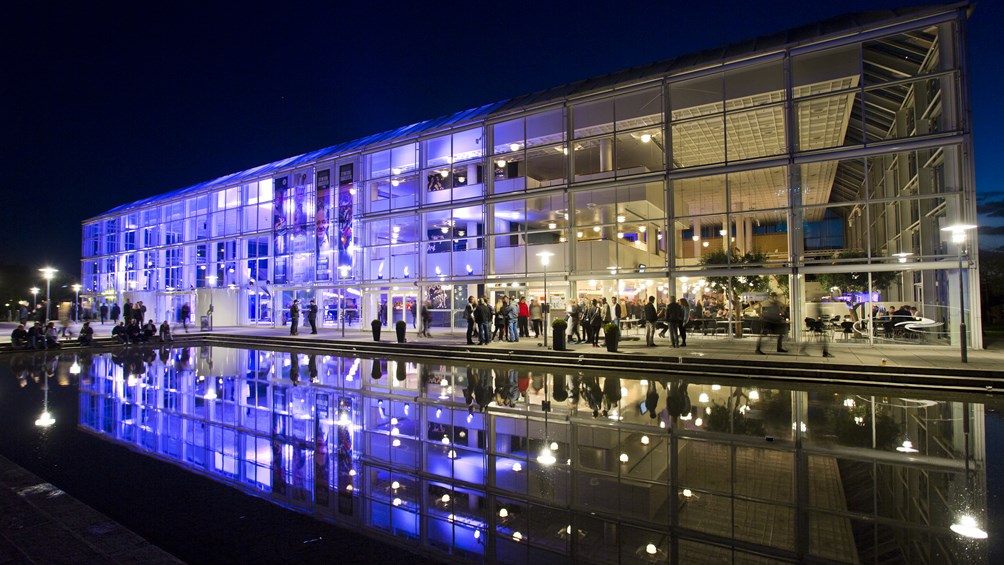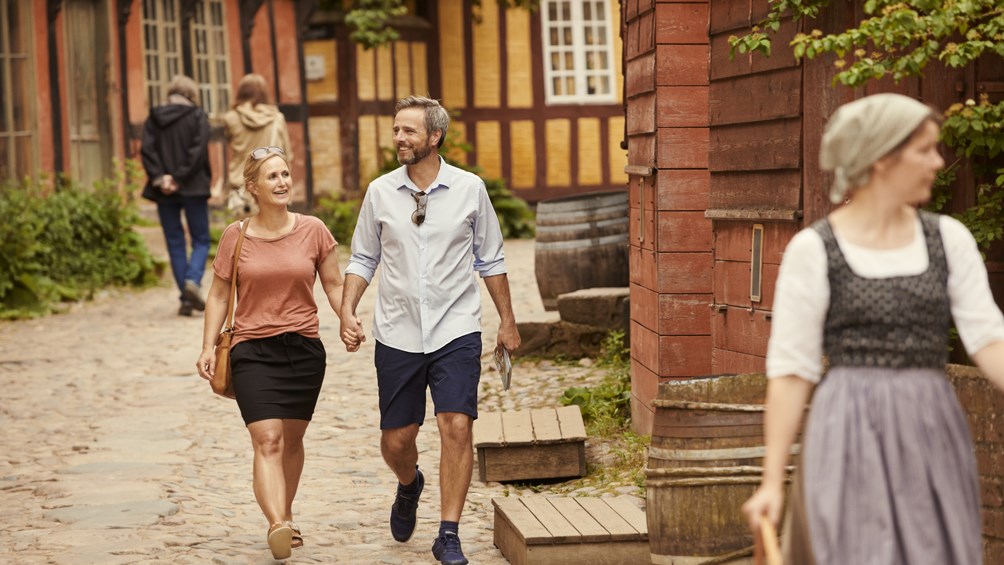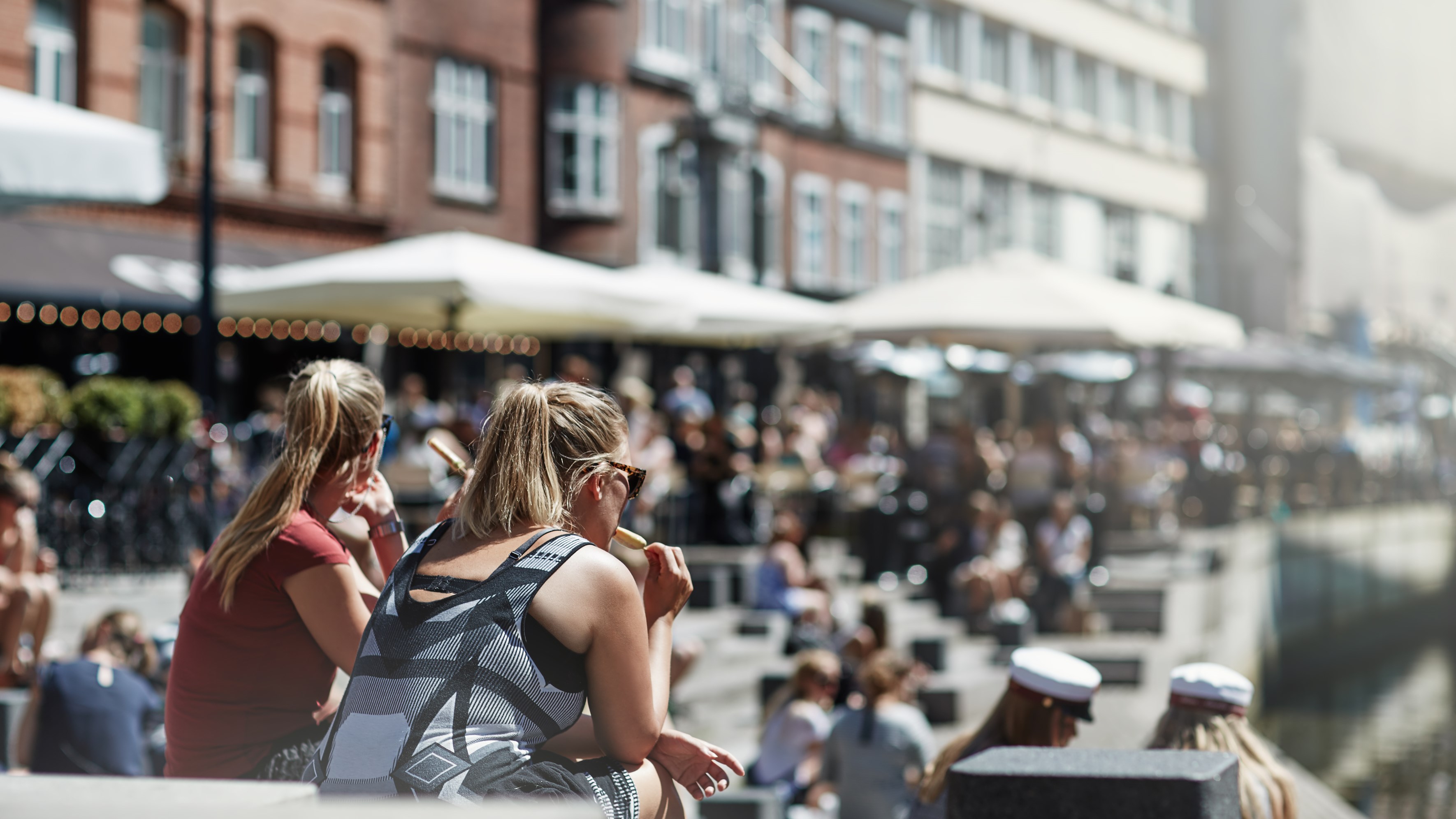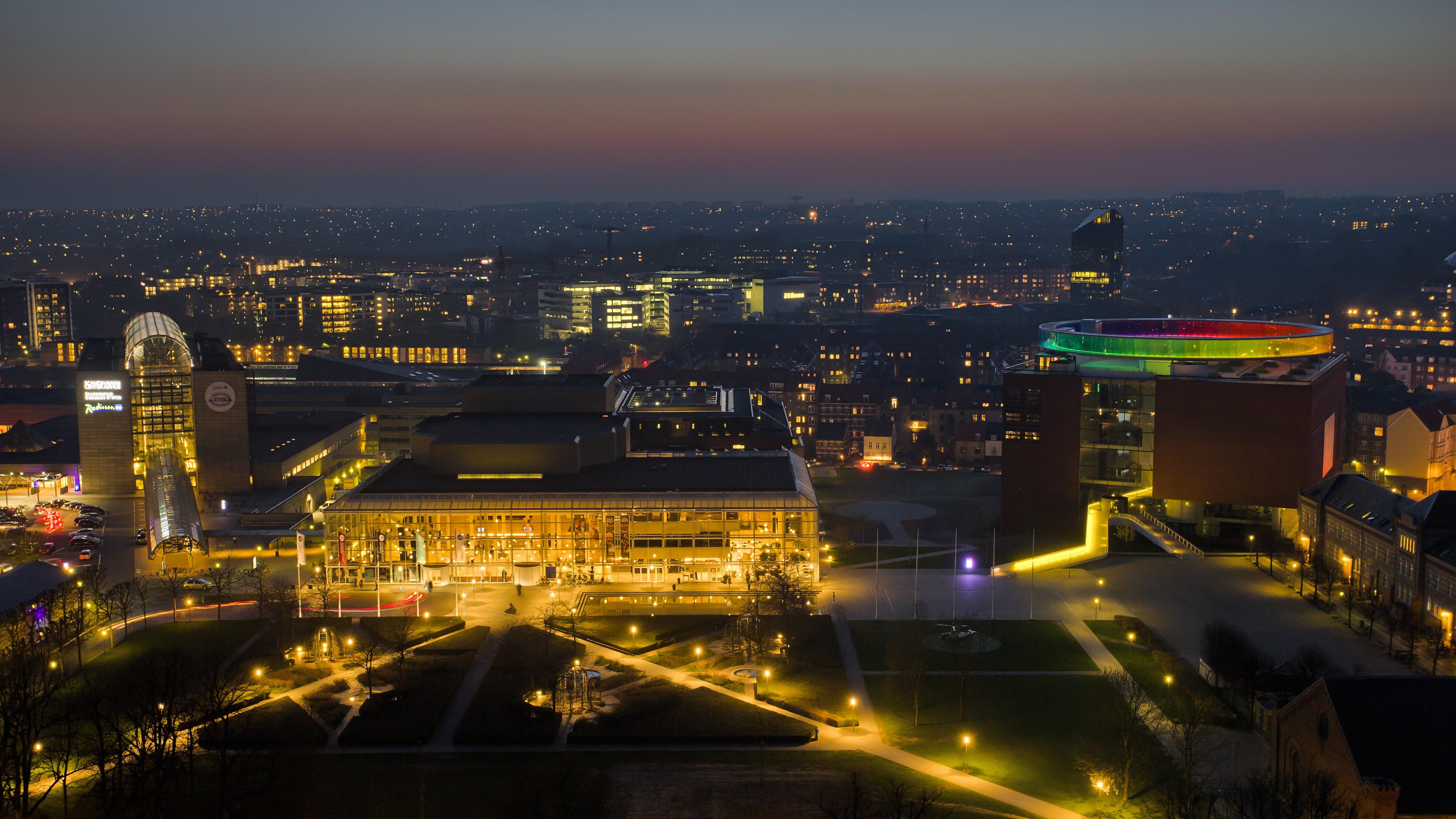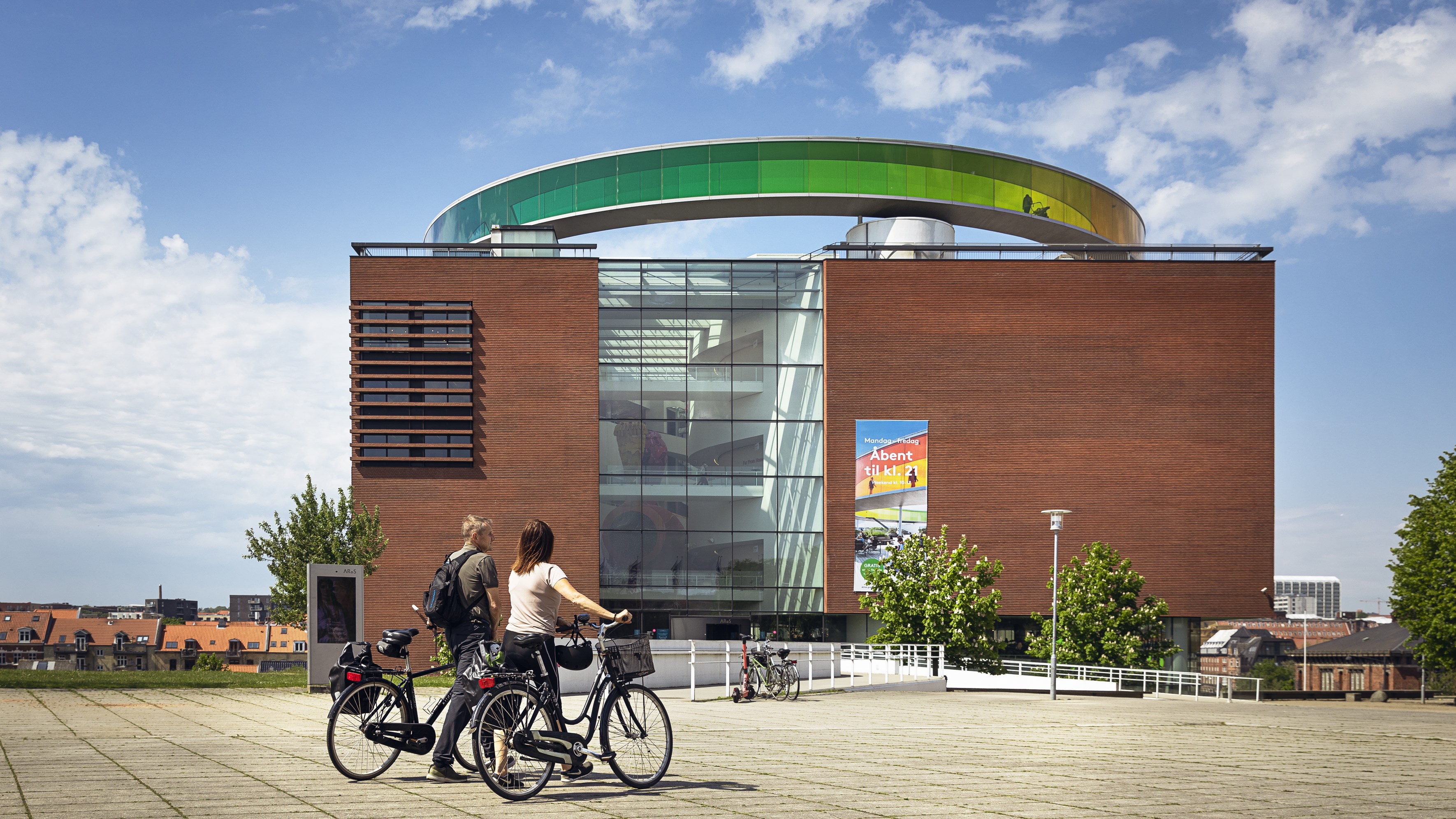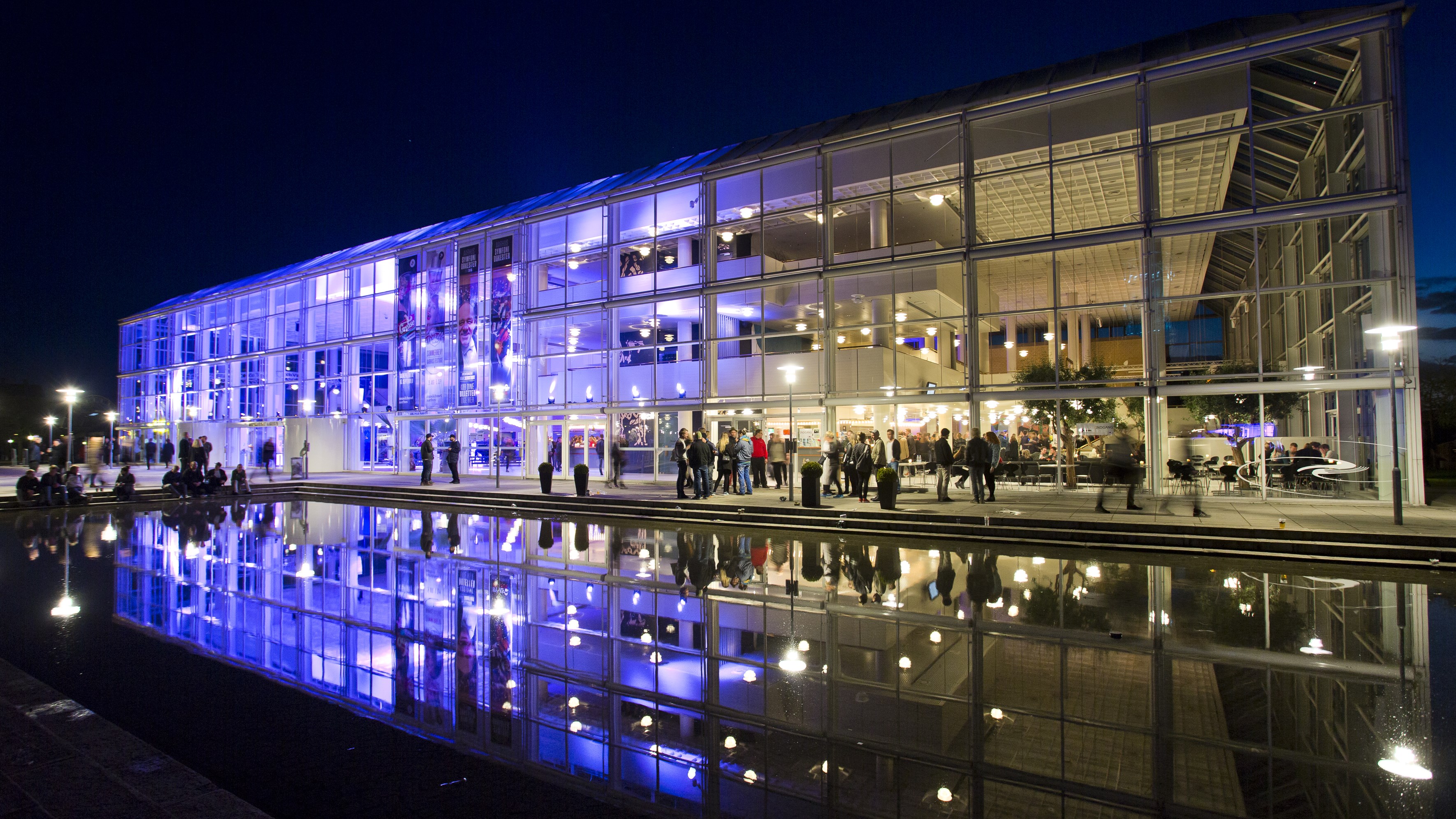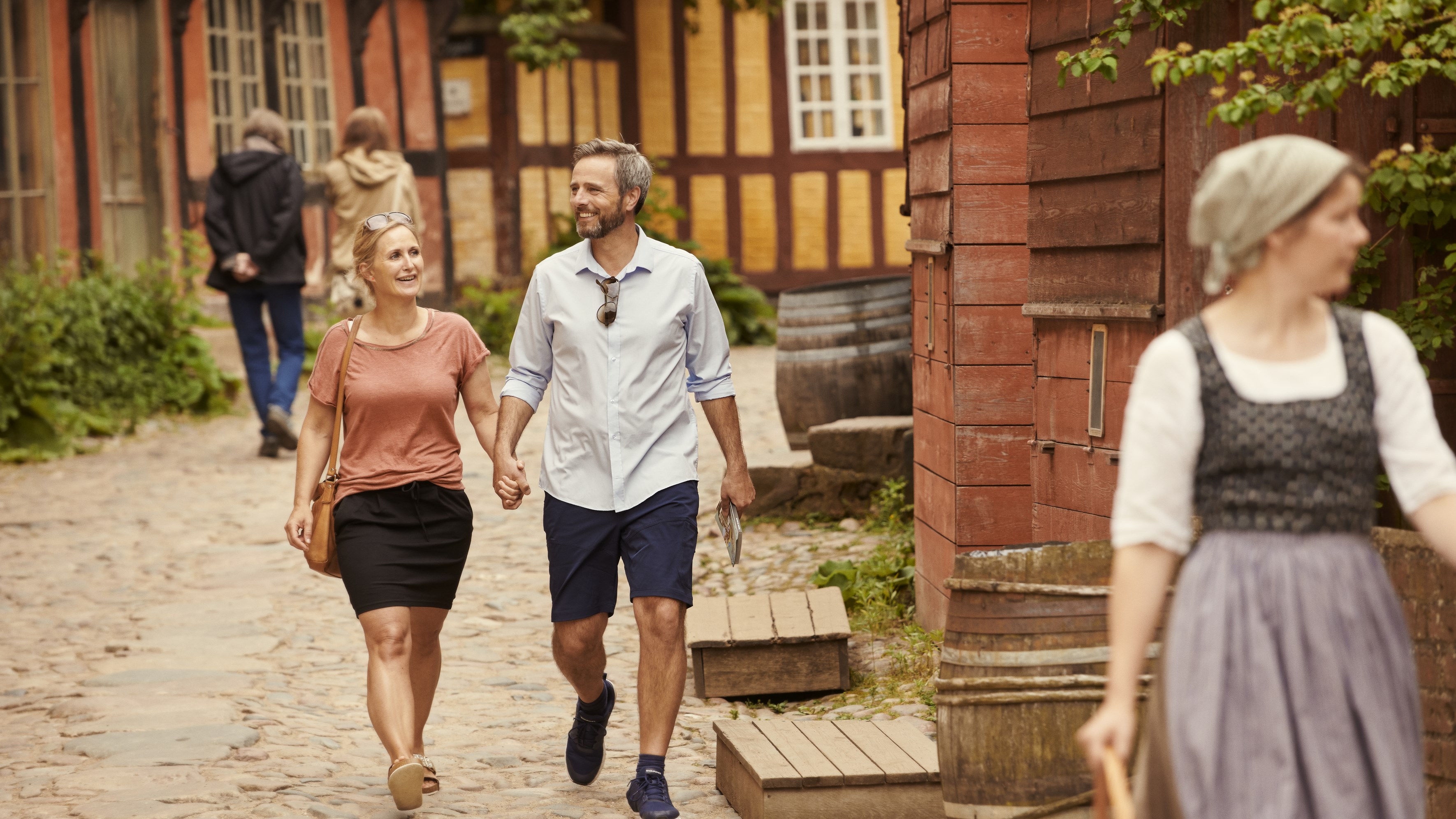 Culinary experiences
You will find a high gastronomic level in Aarhus. If you are on the lookout for delicious gourmet food, you can visit the Michelin restaurants Frederikshøj, Gastromé, Substans and Domestic.
If you are more interested in the city's many cafés, you will find lots of options at Vestergade right next to Wakeup Aarhus. Café Gaya has its heart in the right place, serving home-made food that is 100 percent organic. In the same street, you will also find the café Street Coffee which prioritises good coffee and a warm atmosphere.
Another popular place is ART Café located at the square of ARoS Torvet, where you can enjoy a nice cup of coffee, a sandwich or a dessert in beautiful surroundings.
Looking for alternative culinary adventures? Then we suggest you try one of the many exciting food markets in Aarhus. Just 450 metres away from Wakeup Aarhus, M.P. Bruuns Gade, you will find Aarhus Central Food Market situated at Skt. Knuds Torv. You can sit indoors or outdoors, and the popular food market offers food stalls, delicacy products and regular eateries covering a wide spectrum of cuisine types from all over the world. Aarhus Street Food is another popular food market offering authentic street food from more than 30 different kitchens and bars. Here, you can find something for any taste whether you are into French delicacies, open sandwiches, Asian specialities or American soul-food. The food market is located at Ny Banegårdsgade which is just 10 minutes' walk away from Wakeup Aarhus, M.P. Bruuns Gade.
A third alternative is Kødbyens Mad & Marked, which offers street food of high quality produce, short lines and the possibility to buy organic products to bring home. Kødbyens Mad & Marked is a pop-up concept market and thus changes location, so keep an eye on their calendar.