The area around Wakeup Copenhagen, Bernstorffsgade
At Wakeup Copenhagen, Bernstorffsgade, you will stay in the centre of Copenhagen and close to the waterfront. With Copenhagen Mall ('Fisketorvet') and the famous shopping street 'Strøget' within walking distance from the hotel, you will find lots of opportunities for shoppers and foodies. From the hotel, you can also enjoy a nice stroll or go for a run alongside the area of Kalvebod Brygge, and last but not least, you will find Copenhagen Central Station very close to our hotel, from which you can go to most remote places in Denmark. If you are visiting Tivoli Gardens, the entrance is just a short walk away.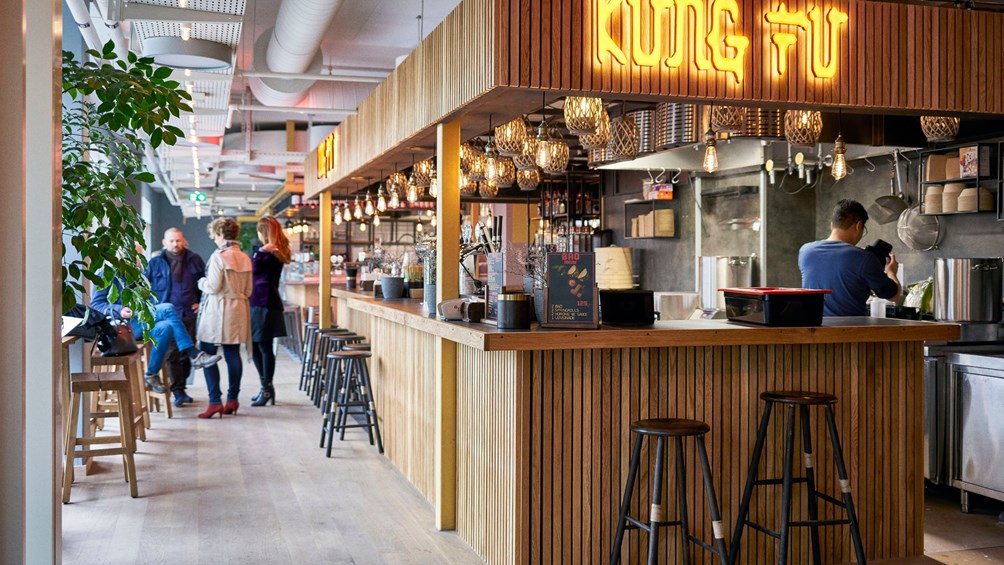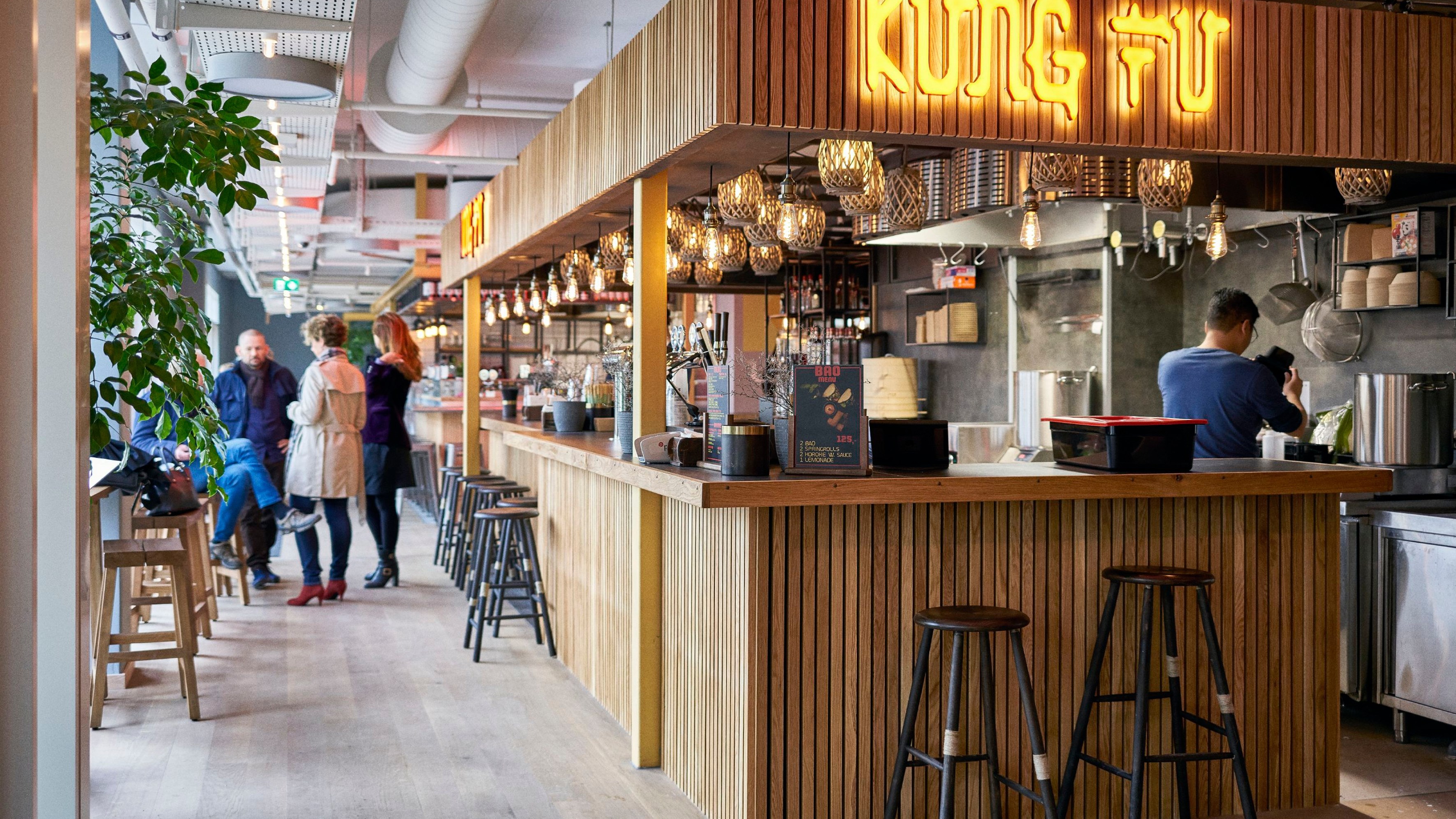 Culinary experiences
When staying at Wakeup Copenhagen in Bernstorffsgade, you will find a wide range of restaurants in the neighbouring area. If you are looking for delicious culinary experiences close to the hotel, then make a visit to the neighbouring Tivoli Hotel & Congress Center, which houses several popular restaurants. Among others, you will find Sticks'n'Sushi offering delicate sushi together with an unparalleled view over Copenhagen, and the steak restaurant MASH Penthouse, which equally gives you an extraordinary view of the city together with perfectly prepared steaks. If you want to try one of these restaurants, we advise you to book a table as both restaurants are very popular.
Nearby, you will also find the restaurant The Harbour, designed by Danish architect Kim Utzon and situated within the design hotel Copenhagen Island. The Harbour offers an exciting range of wines and an internationally inspired menu card, which you can try out in beautiful surroundings with a view to the waterfront.
A nice stroll from our hotel along Bernstorffsgade will take you to a bunch of delicious culinary experiences, too. For instance, you will find the new popular Tivoli Food Hall, which offers a wide range of exquisite meals within the street food genre. From crispy sandwiches to authentic pizzas and Asian specialities, you will find something for every taste at the many cool food stalls.
If you are looking for different and cool culinary experiences, you might want to check out 'Kødbyen' just behind Dybbølsbro Station. A raw environment, formerly known as The Meat Packing District, which has today become one of the most popular areas within Copenhagen, housing lots of restaurants, cultural venues, night clubs and much more.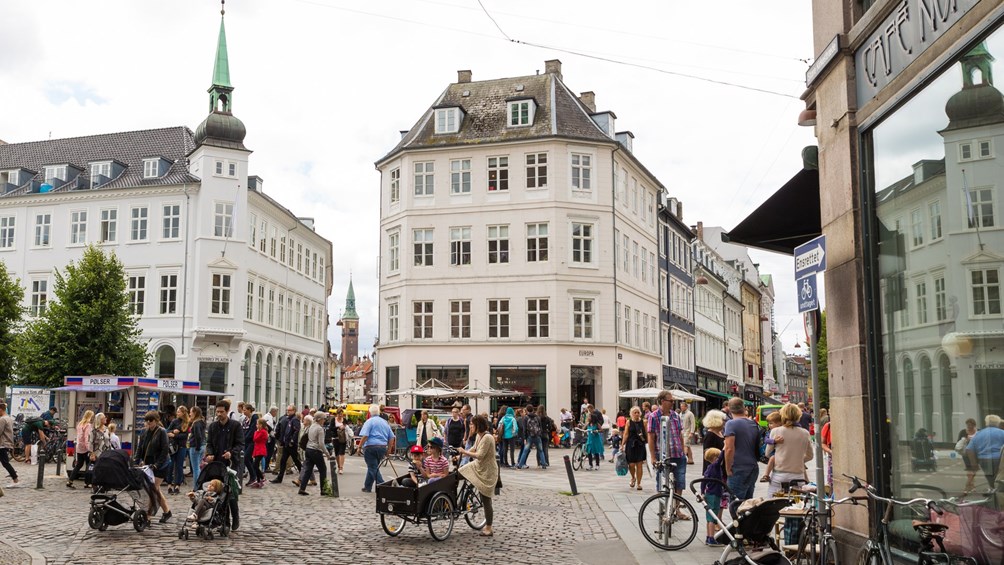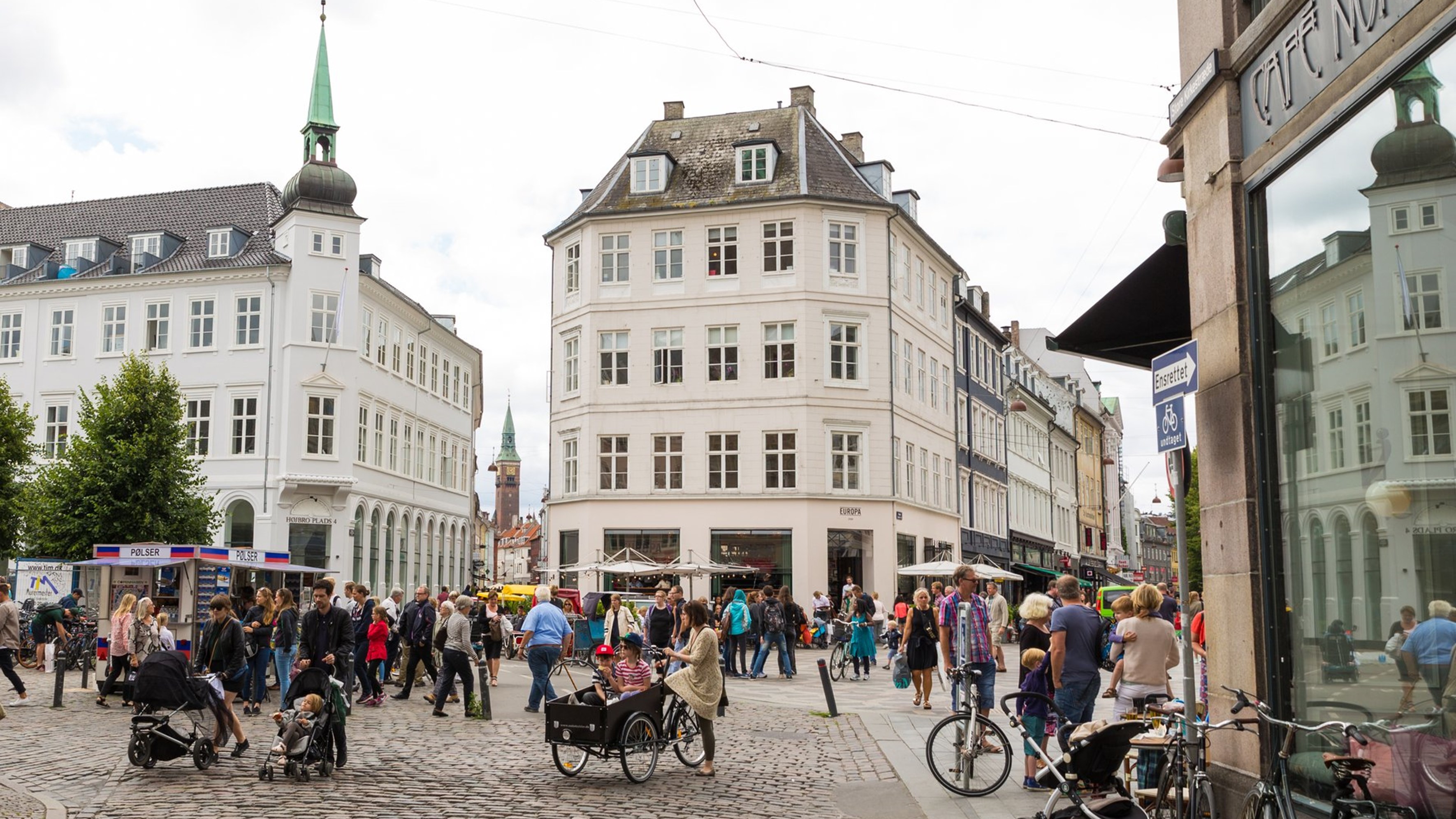 Shopping
At Wakeup Copenhagen, Bernstorffsgade, you will stay close to a mine of shopping opportunities. For instance, you will find the shopping mall Copenhagen Mall ('Fisketorvet') at Kalvebod Brygge, which is popular among both children and adults. Besides housing one of Copenhagen's biggest cinemas and several cafés, Copenhagen Mall also accommodates almost 100 different shops from fashion stores to sports and toy stores, and much more.
If you are on a family outing, you can rest your feet while enjoying a nice hot or cold beverage at one of the many nice cafés in the mall.
If you head towards the inner part of the city alongside Bernstorffsgade, you will also reach the street Vesterbrogade where you will find lots of shops. From here, you will be close to the City Hall Square and the famous shopping street 'Strøget' which offers a bunch of popular highstreet shops and concludes with more exclusive fashion stores.
At the opposite end of Vesterbrogade, in the Vesterbro area, you will find an exciting range of designer shops for the picky shopper. This area offers everything from second-hand shops and street wear to inspiring interior design shops, and you can easily combine a day of shopping with a pitstop at one of the many popular cafés in the area.
If local design, second-hand and niche products are of interest, you should also visit the area of Nørrebro and of course the charming Latin Quarter.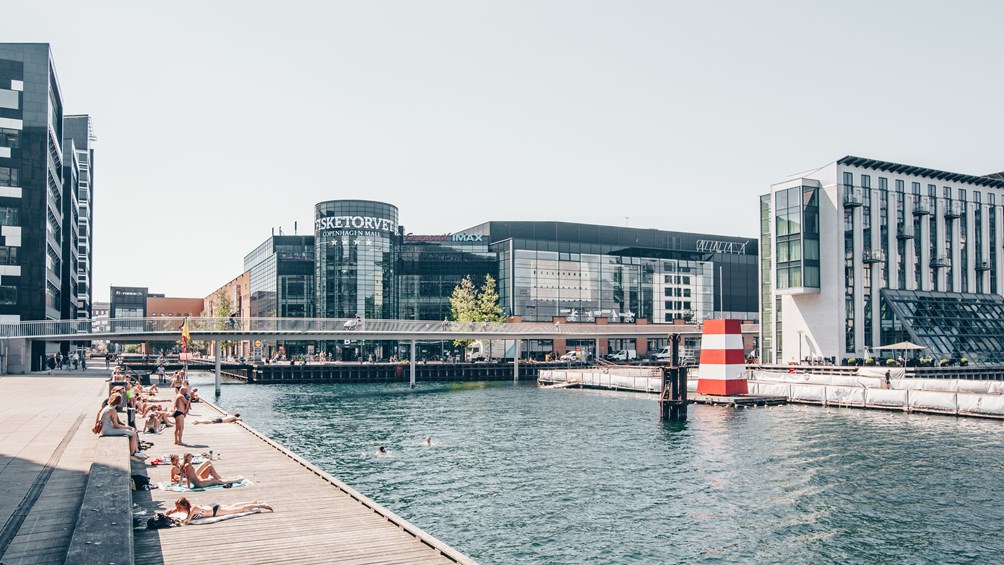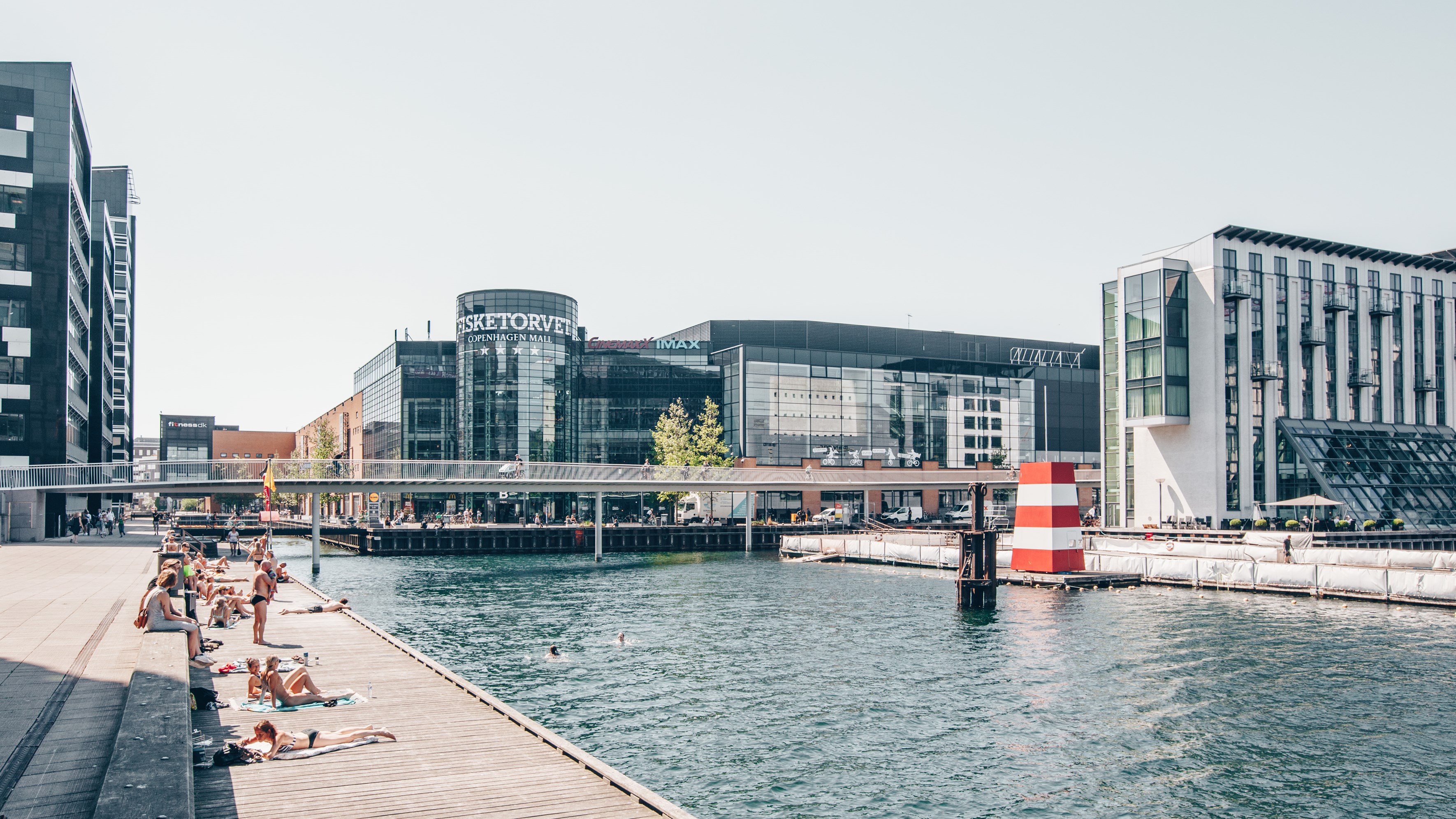 Exercise and activities
In the area around Wakeup Copenhagen, Bernstorffsgade you will find numerous possibilities - all within walking distance. There are exercise routes right outside the door, suitable for a running, walking or cycling trip.
The harbor baths, are not far from the hotel, and here you can take a swim or enjoy life at the water´s edge during the summer. There are two harbor baths near the hotel, and both are manned by qualified lifeguards throughout the summer months.
Nearby you can hire a solar powered GoBoat and quietly sail through Copenhagen's harbor and canals and enjoy the city from the water side.
From Wakeup Copenhagen, Bernstorffsgade, you will also have most of Copenhagen's many attractions nearby. Read about the many cultural experiences and attractions worth exploring within the area here.