Trendy lobby and business center in the center of Copenhagen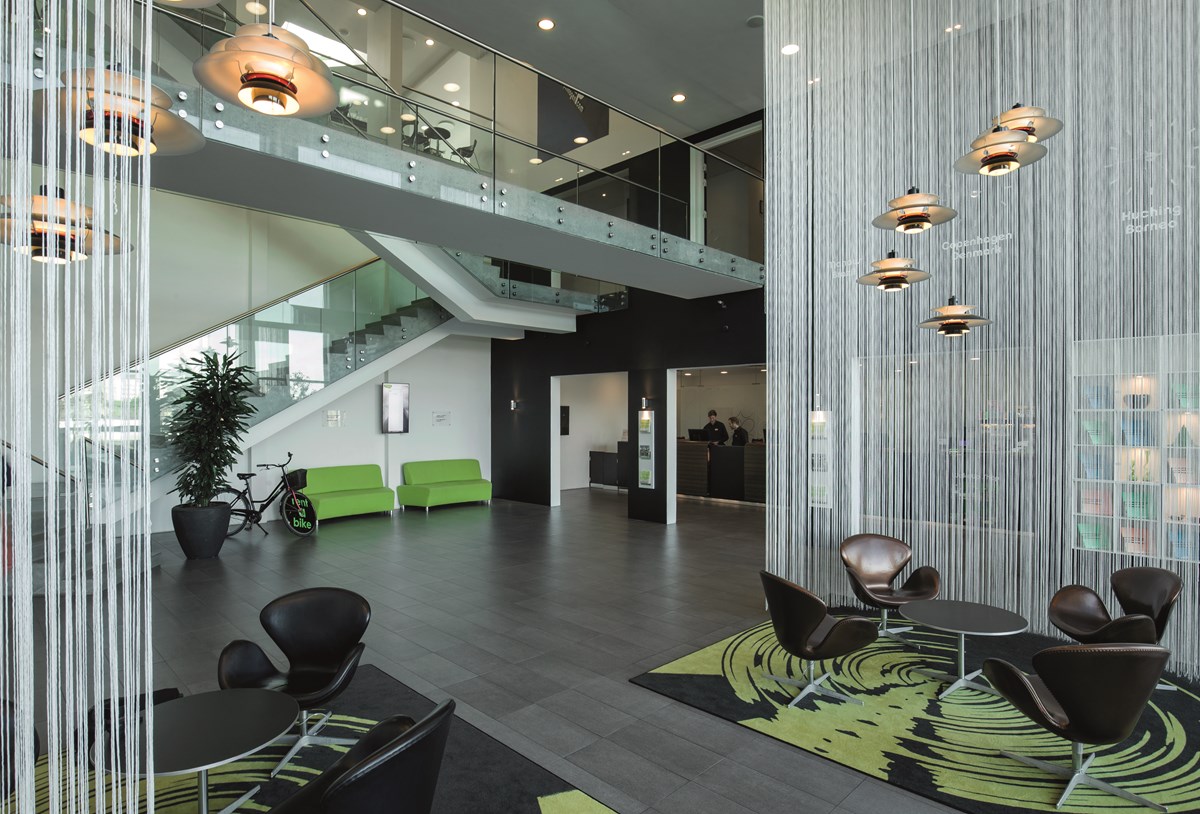 24-hour reception and a modern business centre
At Wakeup Copenhagen in Carsten Niebuhrs Gade, you will find a modern lobby with a reception manned around the clock. In our reception, you can also purchase drinks, cakes and snacks around the clock. If you want to avoid any waiting time at the reception, you can make use of the express check-out. All you have to do is drop your key card in the box at our check-out station – and you are good to go.
24-hour reception
Get assistance in the 24-hour reception. You can also buy drinks, cookies and snacks in the reception.
Business Centre
Need to finish some work? You can borrow one of the computers in our businses centre.
Express check-out
On a tight schedule? Drop your key card in our express check-out box and you are ready to go.
Business centre
Our hotel lobby also offers a business centre, where you can work and send emails from our desktop computers completely free of charge. Please note, during busy periods, there is a time limit of 30 minutes. If you bring your own computer, tablet or smartphone, there is also free Wi-Fi throughout the hotel. The code can be obtained from our reception.