Stay at a cheap hotel in Aarhus
When booking your overnight stay at a hotel in Aarhus, there are three things that most people consider before they click 'book'.
Location
Standard
Price
The Wakeup hotel in Aarhus meets all three criteria. The hotel is centrally located in Aarhus, in the middle of busy Bruunsgade and next to the shopping centre Bruuns Galleri – just a few minutes' walk from the cool street Jægergårdsgade. Like the other Wakeup Copenhagen hotels, the hotel is beautifully designed with clean lines that are echoed throughout the hotel. You'll be staying in the most comfortable hotel rooms in Aarhus with beautiful design.

And the price is universally affordable, as the rooms cost as little as per night. Wakeup Aarhus is therefore the ideal choice if you are looking for a cheap overnight stay in Aarhus.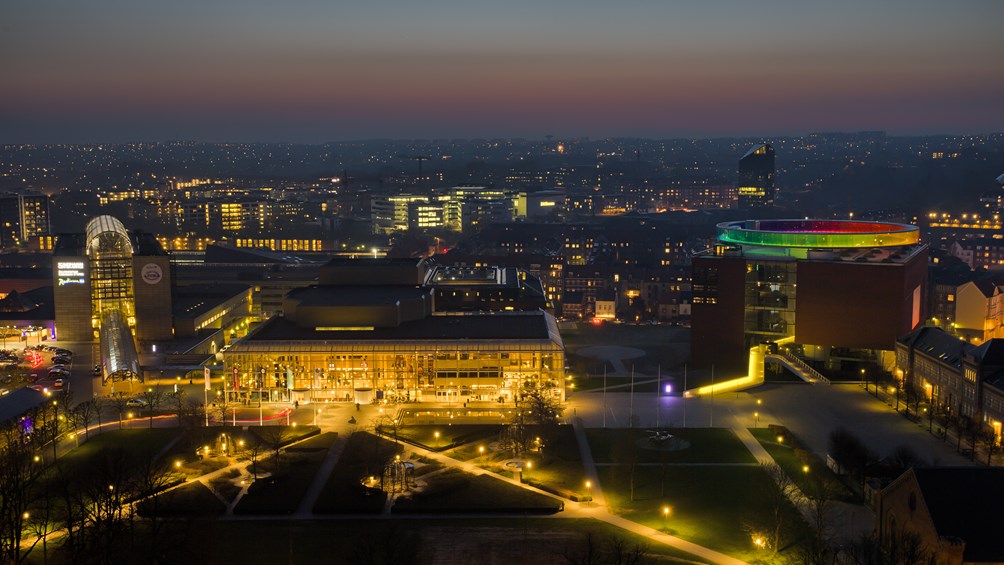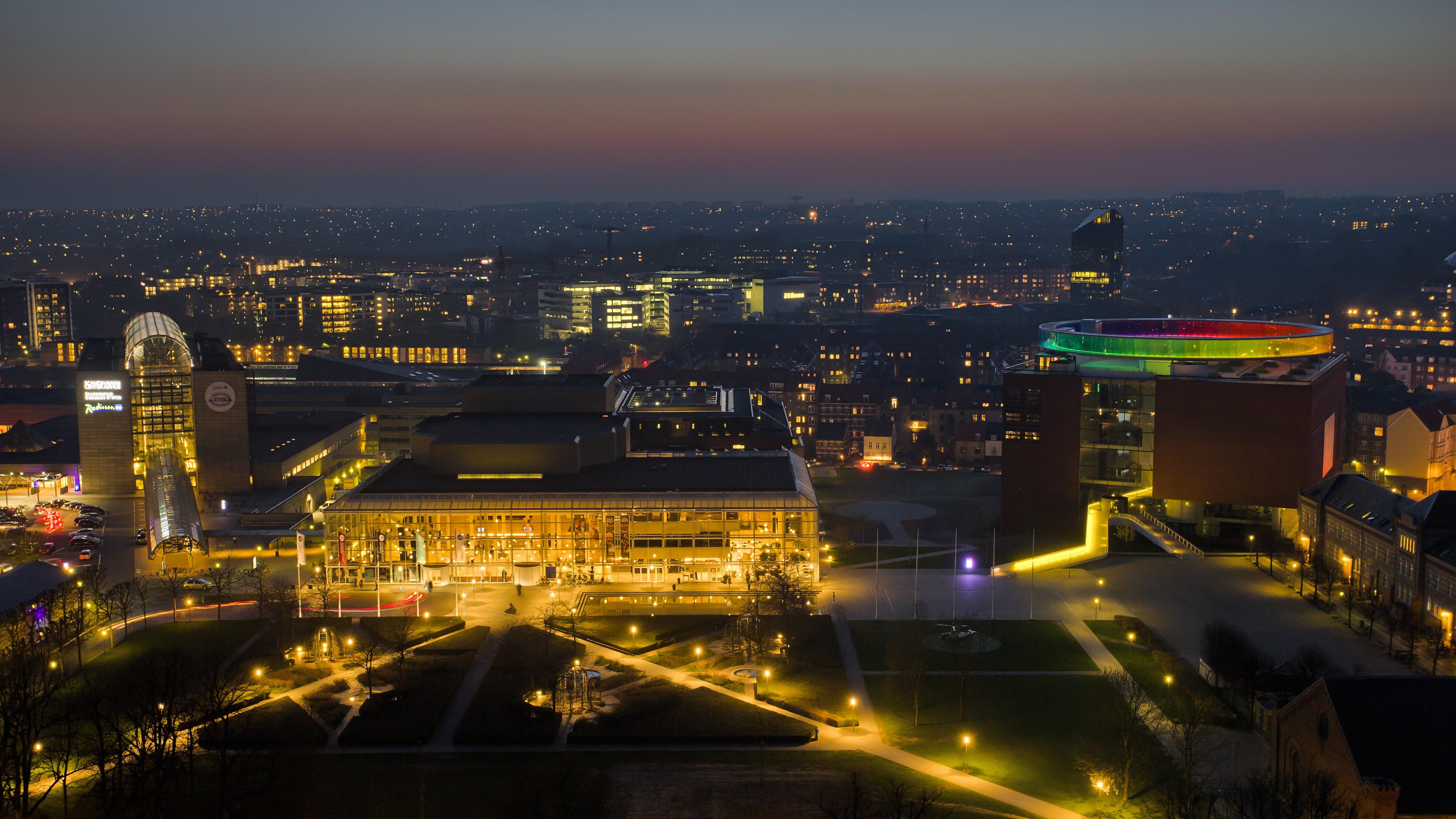 You decide the price
At Wakeup in Aarhus, we try our hardest to give you the best quality, even though you are staying cheaply at a hotel in Aarhus. We are convinced that just because the price is low, you shouldn't have to compromise on the standard. To make things even better, you can help determine the price of your stay yourself! With our Economy or Flexible set-up, you are guaranteed a cheap hotel stay in Aarhus. There are three options when booking your hotel in Aarhus:

Options are:

Cheap or flexible reservation
View from the hotel room
Extra space in the hotel room

This means that the price of your stay in Aarhus depends in part on which room you choose and whether you choose an Economy (a cheapest reservation that is fully prepaid and cannot be changed or cancelled) or choose a Flexible booking option to change or cancel your reservation right up until 12:00 on the day of arrival). Read more about the price here.
This makes it easy for you to enjoy staying in a cheap hotel in Aarhus, WITHOUT compromising on comfort, location or quality.
Put together your stay however you like:
Cheap or flexible
Select ECONOMY for the cheapest reservation or FLEX, if you want to have the option of changing your reservation.
Get extra space
Select WAKEUP LARGE, which are our largest rooms of 15m², or WAKEUP FAMILY, which are two rooms with connecting doors.
View from the room
Choose between WAKEUP STANDARD on the lower floors, SKY on the middle floors or HEAVEN on the top floors.