Hotel stay in Copenhagen with three stars facilities for the price of two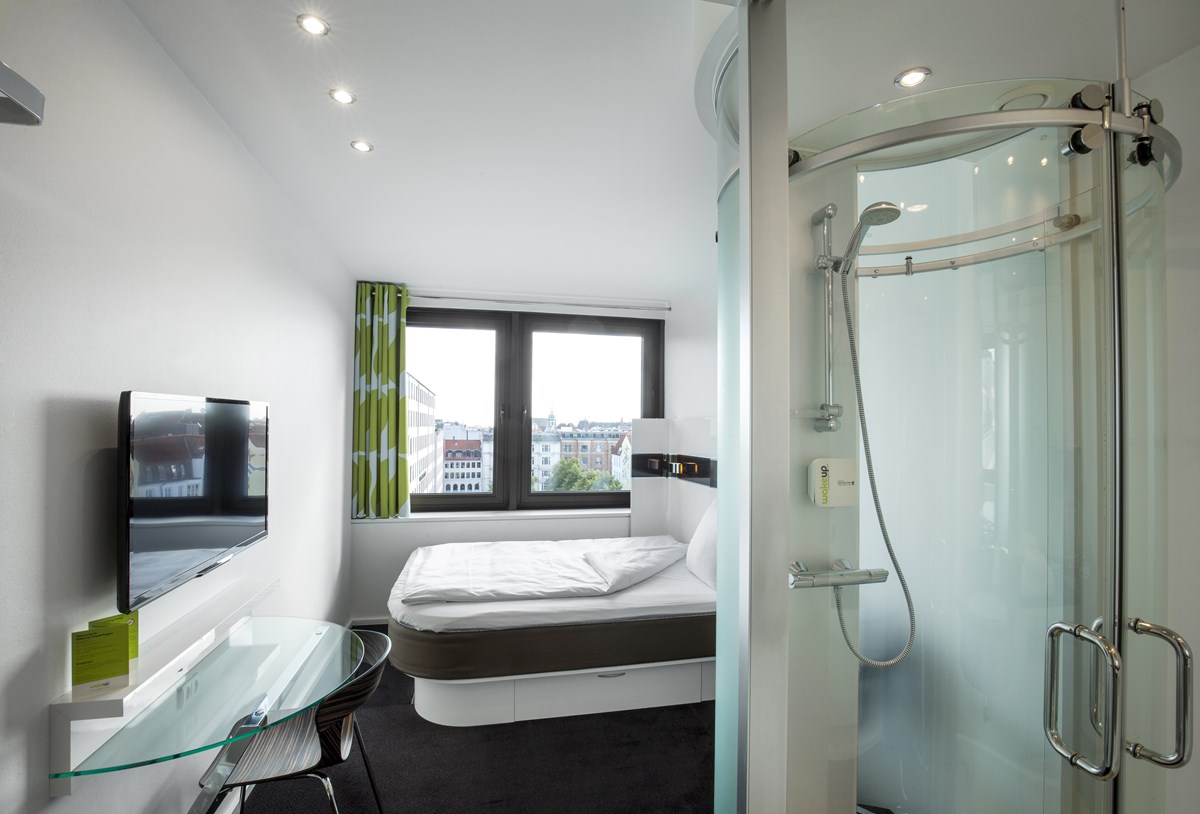 Check out the prices at Wakeup Copenhagen's hotels and we're certain you'll be ready to check in.
Looking for a hotel break at one of Copenhagen's most attractive hotels? We've got just what you're after. The name is Wakeup Copenhagen and both hotels are so centrally located that you would almost have to pitch a tent on Rådhuspladsen to get closer to the centre of Copenhagen.
Hotel break in state-of-the-art hotel rooms
If you choose to book a hotel break at Wakeup Copenhagen, you wake up in a stylish hotel room with all the modern conveniences. And at a price you won't find elsewhere in the city centre. The place is called Wakeup Copenhagen, and it is your wakeup call for hotel experiences of the new millennium. 851 state-of-the-art hotel rooms, excellent parking facilities and the possibility of checking in and out at express speed using self-service.
3 and 4-star hotel break at 2-star prices
A synonym for Wakeup Copenhagen hotels is modern, comfortable, central and cheap hotels in Copenhagen. The list of superlatives is much longer, but there must of course also be room to talk about other things. For example, that it is possible to book allergy-friendly rooms. Or that it goes without saying that all of the rooms have free Wi-Fi, flat-screen TV with international channels, bathroom and toilet and air conditioning.
When you stay at Wakeup Copenhagen hotels, you have access to conveniences you would normally have to check into a three or four-star hotel to find. At Wakeup Copenhagen, you get the whole package - and a little more besides. And you only pay for 2 stars. It's unique. It's cool. It's Wakeup Copenhagen.
Special deal on hotel breaks for 2 or more in central Copenhagen
Wakeup Copenhagen are Copenhagen's smart, new hotels. Whether you are travelling on business or want to invite your family on a mini break to our wonderful, electrifying capital, this is the place to stay The hotels are designed by architect Kim Utzon, based on the steep rock faces our Nordic neighbours are so well known for.
By placing both hotels in the centre of Copenhagen Wakeup Copenhagen's hotels manage to create an exciting contrast to the familiar flat Danish landscape. An antipole in the metropolis, a mountain among hills ??? that's Wakeup Copenhagen.
Get a great deal on your hotel stay using our online booking form. Prices from for a single room per night.